Parasound NewClassic Series 200 Int 2.1 Integrated Amplifier & DAC | 110W
PARA-200-INT-A
Description
Specs
Support
Description
Description
The Parasound NewClassic 200 Pre represents a new generation of affordable, high performance audio products from Parasound. At the heart of the 200 Pre is an all analog signal path which includes analog bass management with high and low pass outputs.
Parasound NewClassic Series 200 Int 2.1 Integrated Amplifier & DAC
The Parasound NewClassic 200 Integrated represents a new generation of affordable, high performance audio products from Parasound. At the heart of the 200 Integrated is a 110 Watt premium Class-D Power Amplifier, and an all analog signal path which includes analog bass management with high and low pass outputs. This versatile product has connections for just about any source including an MM/MC phono input, home theater bypass, USB, Coax, optical and a front panel Aux with an automatic 12dB gain bump. The built in DAC features a Burr-Brown IC, and the circuitry is pulled directly out of the award-winning Parasound Halo P5 Preamp. Convenience and Ci features include turn-on volume preset, a favorite volume setting, 2-way RS232 serial port, rear panel IR input and 12V output trigger. The input level matching feature ensures all of the sources will play at the same level. The front panel LCD display allows the input names to be changed and provides for easy control. The back-lit remote provides adjustment of the bass, treble, subwoofer trim, subwoofer on/off and balance.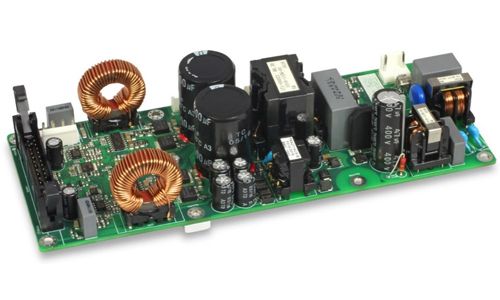 Premium Power Amplifier Module
The 200 Integrated uses a premium U-PRO2S power amp module from Danish manufacture Pascal which delivers 110 Watts per channel. Pascal's proprietary UMAC™ Class-D technology delivers exceptional audiophile performance, including the highest dynamic range and the lowest distortion performance of any comparable class D amplifier.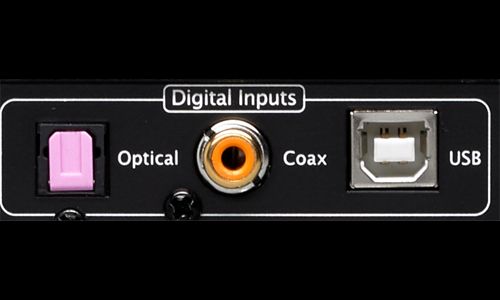 High Resolution Digital to Analog Converter
The 200 Integrated uses the acclaimed Burr-Brown PCM 1798 DAC from the Halo P5 preamp, its Optical and Coax digital audio inputs except all sampling rates up to 24 bit 192 kHz. The USB input supports up to 96 kHz with its Cirrus Logic digital receiver.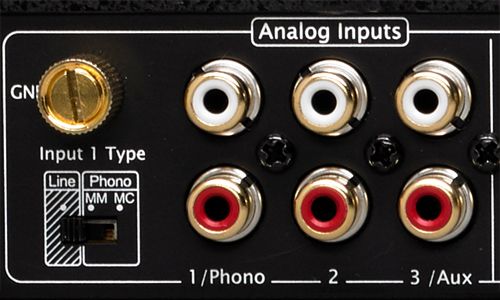 Analog and Phono Inputs
The 200 Integrated features 4 Analog audio inputs including a Phono input for MM or MC cartridges and a front panel Auxiliary input with a 12 dB boost for use with portable devices.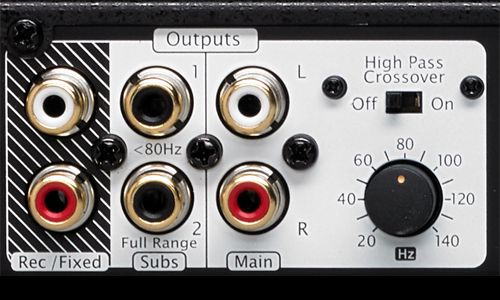 Flexible Analog Bass Management
Designed for maximum flexibility and convenience for configuring your subwoofer or subwoofers the 200 Integrated boasts an analog variable 20Hz-140Hz high pass crossover, subwoofer On/Off & level by remote control and an 80Hz low pass subwoofer output. The full range subwoofer output doubles as an output for a mono listening area.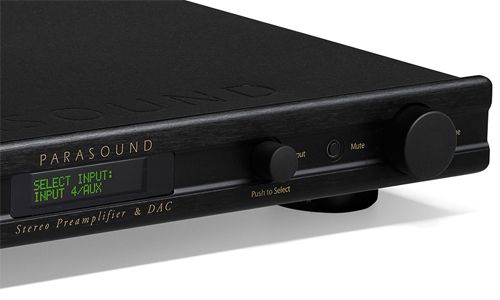 Volume Control with Advanced Features
Control your experience with programmable default turn on volume memory, favorite volume memory with remote control button and input level matching (source volume offset).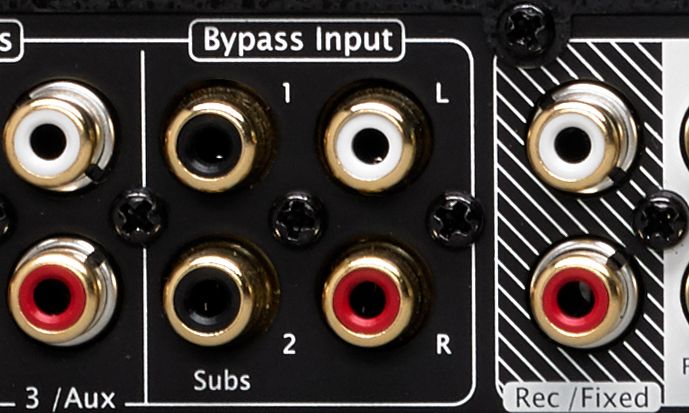 Home Theater Bypass Input
The Bypass/Amp input makes the 200 Integrated suitable for both the highest quality stereo reproduction and powering the L and R channels in a surround sound system. The bypass input can also be used for a music streamer which already has its own volume control.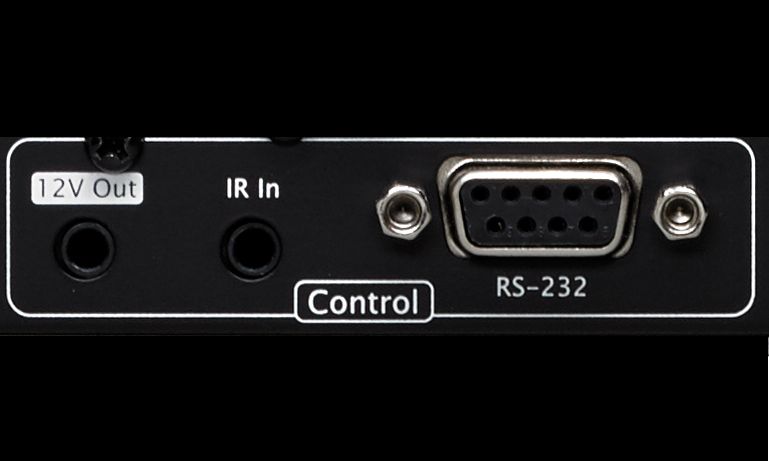 RS232 Control, IR Input &smp; 12V Trigger Output
2-way RS-232 control with exact volume feedback for advanced control systems. The rear panel IR input and 12V trigger output make remote control integration easy.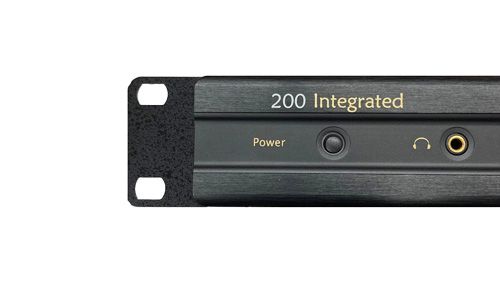 Optional RMK11 Rack Mounting Kit
The 200 Integrated front panel occupies one rack space(1U) in a standard 19" equipment rack. For rack mounting, you'll need to use the Parasound RMK11 rack mounting kit (purchased separately).
Specs
Specifications
PARA-200-INT
2-Channel
160W x 2, 8 Ω both channels driven
240W x 2, 4 Ω both channels driven
Standby: 0.5W
Idling power: 70W
Maximum: 750W
110-125 VAC 60 Hz or 220-250 VAC 50 Hz
45 amps peak, per channel
0.9% THD, 20 Hz - 20 kHz 
Yes
Phono Stage Sensitivity:
MM: 40dB / 47kΩ
MC: 50dB / 100Ω
High & Low Pass Crossover Slope: 12 dB per octave
Preamplifier Stage:
250mv = 1V output
Total gain = 12dB (volume set to 100)
Unity Gain = Volume set to 76
Maximum output = 3.5V
+9 Vdc to +12 Vdc, 5 mA
N/A
USB: 96kHz - 24 bit
  Optical: 192kHz - 24 bit
Coax: 192kHz - 24 bit
Burr-Brown PCM1798
192kHz-24 bit DAC
Rack mounting requires the RMK-11 rack mount kit (sold separately)
17.25" x 5.25" x 16.25" (438 x 133 x 413mm) (without feet)
17.25" x 5.63"x 16.25" (438 x 150 x 413mm) (with feet)
Depth with cables: 17.25" (437mm)
Net Weight: 11.5 lbs (5.2 kg)
Shipping Weight: 17.5 lbs (7.9 kg)
Channels
Power Output @ 8 ohm
Power Output @ 4 ohm
Power Consumption
Current Rating
Total Harmonic Distortion (THD)
Power RMS
Impedance Input
Audio Features
Sensitivity Input
External Trigger Voltage
Connectors
Supported Sample Rates
Digital to Analog Conversion
Features
Dimensions (W x H x D)
Weight
Support
Manuals and Guides

Sales Resources

Affiliate Warranty
We want to make our Affiliate program as easy as possible. That's why we process all claims directly, without any third party telephone tag. Specific warranty terms and details from the manufacturer are below. View the full Parasound Warranty.