Episode® 70V/8-ohm IP-Enabled Amplifier
EA-AMP-HYB-2D-A
Description
Specs
Support
Description
Description
Why pay a premium for just a brand name? This high-power hybrid 70V/8-ohm digital amplifier with IP control comes with OvrC cloud management, versatile inputs/outputs, and a compact form factor.
Episode 70V/8-ohm IP-Enabled Amplifier
Why pay a premium for just a brand name? This high-power hybrid 70V/8-ohm digital amplifier with IP control comes with OvrC cloud management, versatile inputs/outputs, and a compact form factor. But don't be fooled by its small size – this amp packs a serious punch and has the build quality to last years in your rack. You'll find this amp is right at home in so many applications, including churches, gyms, restaurants, landscape, and large distributed audio systems.
---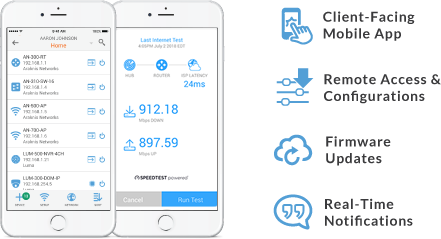 OvrC is your remote on-call technician, a free cloud-control app that makes installs a breeze and helps eliminate truck rolls. Plus, a convenient, end-user app allows your customers to fix small problems on their own, reducing calls and making your life easier.
Learn More About OvrC >>
---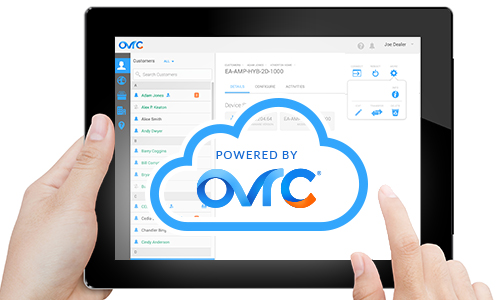 Cloud Control
Claim this amp in our exclusive cloud management platform, OvrC. Using OvrC, you can access the amp remotely to make configuration changes in the UI and easily update the firmware, which will send you alerts if there are any issues at the customer site.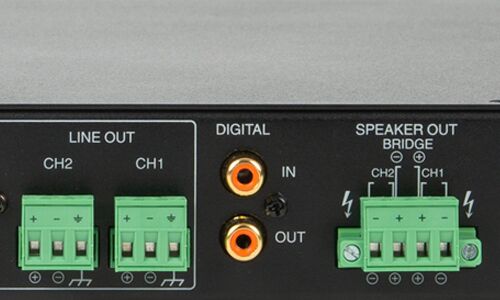 Adjustable Inputs & Outputs
Balanced and unbalanced analog inputs plus digital inputs allow you to use this amp without a CLEANBox Pro. The adjustable input gain settings let you input a wide range of source levels, including mic level, line level, and pro audio - simply adjust the input level in the UI to match the source. Plus, with loop outs, you always have the option to stack these amps to gain more power and easily loop the wiring.
Control System Integration
Designed for the custom integrator, this amp is unique in that it easily integrates with control systems. Equipped with options for serial, IP, IR, and OvrC cloud control options, this amp is not only a breeze to automate, it's also easily configured during your install. And with a full set of pre-built drivers, it's just a matter of dropping in a file to integrate the amp with the control system of your choice.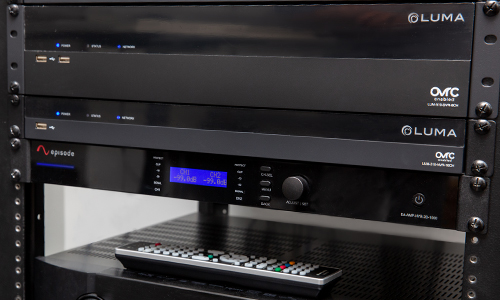 Compact 1U Design
Get tons of features in an ultra-compact form factor. Our sleek 1U design takes up little of your valuable rack space, and included rack ears make the amp easy to install.
Pre-loaded DSP Settings
To ensure this amp works perfectly with our landscape speaker systems, we've pre-loaded a host of DSP settings. Plus, the new UI and front panel allows for easy recall, so that new system will sound amazing in a matter of minutes.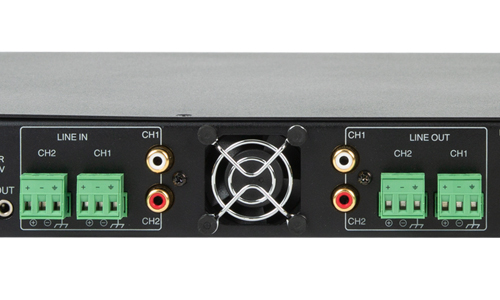 Versatile Configurations
This professional amplifier delivers premium performance for even the largest speaker systems. Install high-powered versatility, with two configurable output channels to support 70V, 8-ohm, and hybrid configurations (2-ohm minimum).
Build Quality
We knew that to compete in the high-powered pro audio space, we had to build this amp with premium quality from the ground up. Our amp has been through extensive testing in high stress environments to ensure its up to the task. See our quality video here.
Bring the Bass
The 2-channel configuration of this amp allows for simultaneously powering a large number of 70V speakers and high-powered subs, like our Episode® Landscape Series Burial Subwoofersand Episode® Landscape Series Hardscape Subwoofers. Our detailed install instructions make integrating an amp with our subwoofers easy, giving you increased performance and earth-shattering low notes with zero hassle.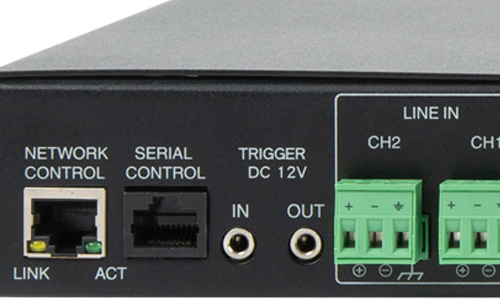 Audio Sense & 12V Trigger
Audio-sense is perfect for connecting to an audio source or mixer – when the source turns off, the amplifier will gracefully go into a power-saving standby mode. The 12V trigger inputs allows you to use a mixer or control system to turn the amp on or off, or have it "wake up" another device when the amp is activated.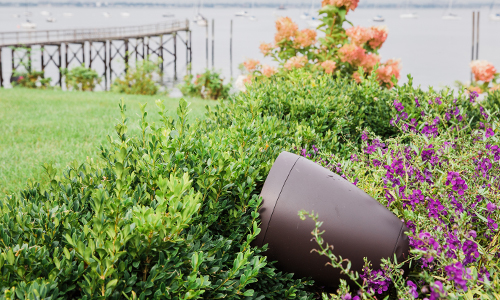 Perfect for Landscape
If you're installing an outdoor landscape system, then this Episode amp is a must-have. It's pre-programmed to work with Episode Landscape Speakers and Subwoofers, and fits perfectly with both 70V and 8-ohm systems. Consult our Landscape Design & Install Guide to learn more.
---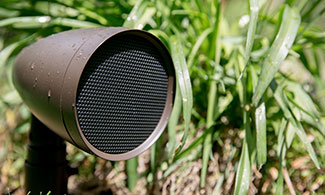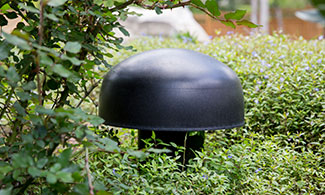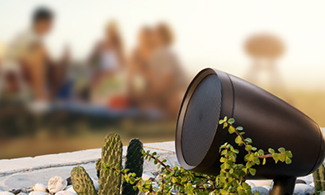 Ready for an install? Check out our Landscape Design Guide for a step-by-step walkthrough.
Get Started
Specs
Specifications
EA-AMP-HYB-2D-1000
2-Channel
300W per channel @ 8 ohm (1000W bridged)
500W per channel @ 4 ohm (2000W bridged)
700W per channel @ 2 ohm
500W per channel @ 70V
500W per channel @ 100V (230VAC only)
230W Typical
1100W Max
1.4Vrms, max power
RCA Analog input: 10kΩ
Balanced Analog input: 20kΩ
101dB A-weighted @ 1.4Vrms & 4Vrms input max
Less than 1%
± 2dB at 1/8th power (20Hz to 20kHz)
Network: RJ-45 jack, 10/100Mbps
Bal. Analog Audio: 2x 3-pos. Phoenix-style pluggable screw term. block
Analog RCA: White jack (L Ch), Red jack (R Ch)
Spkr. Output: 2x 3 pos. Phoenix-style pluggable screw term. block (12-18 AWG)
3.5mm mono jack
17" x 1.75" x 12"
1U
12 lb
Channels
Power Output
Power Consumption
Sensitivity Input
Impedance Input
Signal to Noise Ratio
Total Harmonic Distortion (THD)
Frequency Response
Inputs
Audio Inputs / Outputs
12V Trigger
Dimensions (W x H x D)
Rack Spacing
Weight
Support
Manuals and Guides


Sales Resources

Support Documents



Control Protocols and Drivers
2-Year Limited Warranty
This Episode® Amplifier product has a 2-Year Limited Warranty. This warranty includes parts and labor repairs on all components found to be defective in material or workmanship under normal conditions of use. This warranty shall not apply to products which have been abused, modified or disassembled. Products to be repaired under this warranty must be returned to SnapAV or a designated service center with prior notification and an assigned return authorization number (RA).