---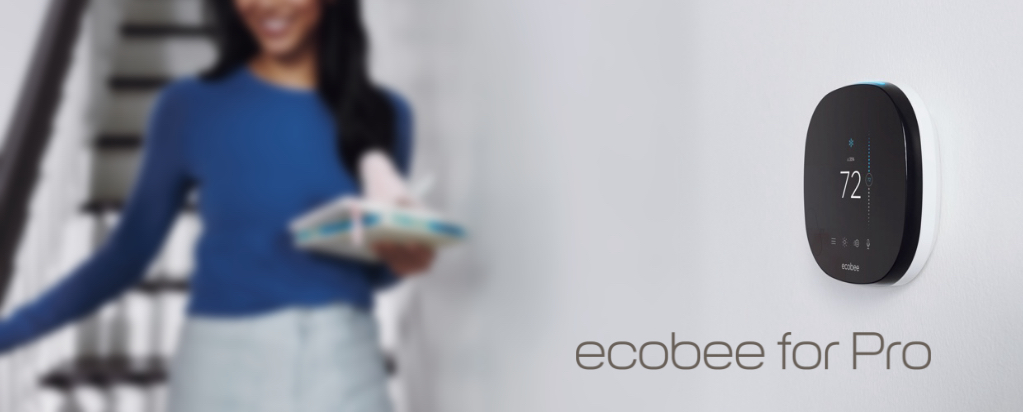 ecobee — Balancing Home Comfort and Savings
Bring comfort to your customers' homes and wallets with ecobee. ecobee thermostat products are thoughtfully designed to harmonize your client's home temperature while reducing energy costs. ecobee offers simple, advanced control over a home's heating and cooling and can integrate with the latest smart home systems.
Shop now
Comfort That Adapts
ecobee learns from client routines and recommends changes to their thermostat schedule. Use ecobee accessories like the ecobee SmartSensor to help manage hot or cold spots in customer homes and to change the temperature to adapt to more or less people in a room.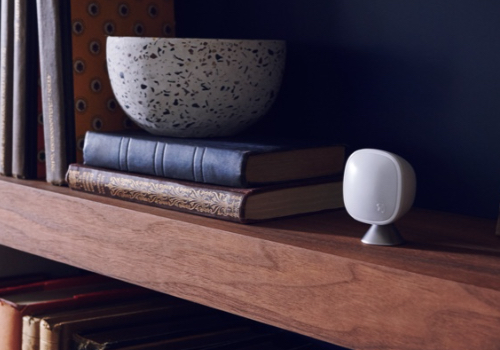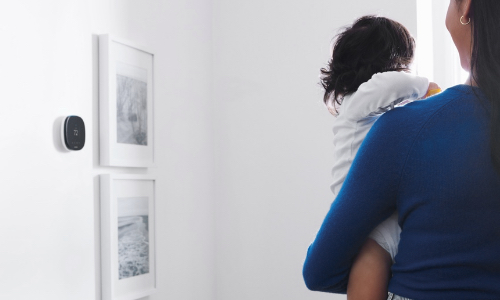 Energy Saving Focused
ecobee products are designed to improve home comfort and how they consume energy. Most energy used in a home is a result of heating or air conditioning, improving energy consumption in home comfort is a great way for your customers to save money. ecobee products are ENERGY STAR® certified to maximize home comfort while minimizing energy costs. Clients can track their homes energy savings compared to other homes in the area to see just how much they are saving on average.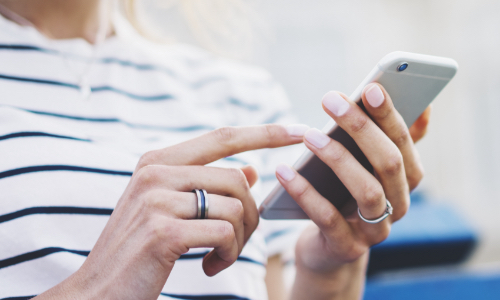 Effortless Comfort
Customers can control their entire home's heating and cooling through their smartphone. Integrate ecobee into your client's smart home system including Google Assistant, Amazon Alexa, Apple HomeKit, and more! Homeowners can receive notifications their system requires maintenance, air filter replacements, or during sudden temperature drops that could result in frozen or burst pipes.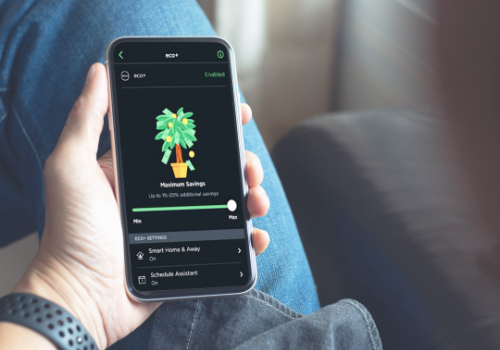 A New Level of Comfort with eco+
eco+ offers unparalleled comfort and energy savings to your customer's smart thermostat. eco+ offers additional features and recommendations to better manage your client's home heating and cooling. eco+ offers advanced features including optimized temperature scheduling, additional preheating or precooling options based on time of day, detect and adapt to fluctuations in humidity, and more!
Shop now