Experience a True Outdoor Television
If you're installing an outdoor TV, there's only one choice: SunBriteTV.

How SunBriteTV is Changing the Game
Thanks to SunBriteTV, you can give your customers crystal-clear picture poolside, patio-side, and anywhere outside. So stop with the indoor TVs and waterproof shells, and upgrade to a true outdoor solution - SunBriteTV.
Shop Now
---
Designed for the Pros
Don't round out your outdoor install with a cheap indoor TV. SunBriteTVs are the world's best-selling, time-tested outdoor TVs, which means they're designed specifically for professional integrators like yourself. They have been installed in venues like Wrigley Field and Yankee Stadium - and can now be part of your next install.
---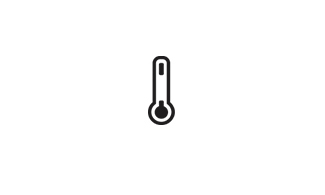 Weatherproof
Completely weatherproof and temperature-tested from -40° to 122°. Safe
Built for safety in a permanent outdoor environment.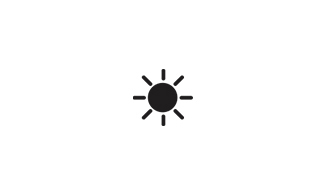 Bright
LED display and anti-relective screen for a clear picture.
---
A Step Above
Every component of a SunBriteTV was specifically designed to handle the harsh nature of...well, nature. Stainless steel and powder-coated aluminum is used to resist the corrosive effects of water and humidity. Protective gaskets, stripping, and grommets are specially selected to battle the harmful effects of salt air and sunlight. Some models even feature a protective screen for those parties that get a little too rowdy.
---
Built for Business
When you install a SunBriteTV, you're installing a product built to last. So you can make money without worrying about constant repair calls. They're not the best selling outdoor TVs in the world for nothing.
---
Plenty to Choose From
No matter the climate or configuration of your install, there's a SunBriteTV to match. The Veranda series is perfect for full-shade installs, such as a screened-in porch or covered patio. For partial-sun applications, choose our Signature series, which stakes its claim as the best-selling outdoor TV in the world, and for good reason. With a sleek design and maximum depth of just 3.5 inches, this TV can fit just about anywhere. For direct sunlight and the toughest conditions, opt for the Pro Series, which combats glare and screen scratches.
---

Products you'll love, an experience you can sell
Selling a SunBriteTV is easy, because there's simply no comparison. SunBriteTV brings high-definition entertainment to any outdoor space. Once your customers escape the confines of the living room, they'll never go back.
---
Safety First
Open the owner's manual of any indoor TV, and you'll find a section that clearly prohibits the TV from outdoor use. When customers ask for an indoor TV to be installed outside, they are taking an enormous risk. This type of installation likely voids any warranty, and creates an electrocution risk for them or their family. The TV may also experience an electrical short, possibly compromising the connected devices and causing a fire.
---
Built to Last
SunBriteTVs are the only time-tested outdoor TVs on the market, which means they can take on elements and live to tell the tale. A watertight system utilizes powder-coated aluminum to protect against a steady rainfall, poolside splashes, and even salt spray. They even feature internal cooling systems to combat overheating and reduce dust build up.
---
Premium Performance
Indoor TVs simply can't adjust to outdoor lighting, making for a glared picture and poor video quality. SunBriteTVs are designed specifically for outdoor viewing, and feature a powder-coated finish, extra-bright LED displays, and anti-reflective screens, ensuring a clear picture with the sun directly overhead.
Shop Now
---
Tools to Help You Sell
When making a sale, you don't have to do it alone. Whether you need an outdoor lifestyle photo for an upcoming proposal, a video to to display in your showroom, or a brochure or cut sheet to send to your client, we're here to help.
We've created and compiled some of the most requested sales tools for your next outdoor A/V project, so you can sell with confidence. You can find them by doing the following:
Under the Support section, click "Product Files & Videos"
In the Advanced Search, check the "Sales Resources" box
Type "outdoor" into the search bar
Get Started
---
Ready for an install? We can help.
Sold on SunBriteTV, but don't know where to start? No worries, we've got your back. From product selection to installation options, our Design and Install page has everything you need to create a killer install.
Learn More
---
For Partner Rewards Members:
SunBriteTV purchases are treated as an Affiliate product purchase; the amount will count towards your Rewards Spend Total, but does not earn rebate payments.