---
Conquer Smart Home Security with Clare
Traditional security systems are a thing of the past. The ClareOne Panel gives you an easy-to-use, 128-zone open platform smart home security system that will help you grow RMR and revolutionize the way you do business.
Clare products are sold exclusively at SnapAV, are backed by our award-winning service and support, and count toward your Partner Rewards level spend.
Shop Now
Play Nice with DIY
You'll delight your customers when you combine all of their smart home devices in a single system. ClareOne works with hundreds of products that self-discover and auto-install as soon as your customer brings them home, allowing you to keep your customers connected without ever rolling a truck.
Learn more
Grow RMR & Set Your Business Apart
With free, interactive smart home services, you won't get nickel and dimed while providing your customers with the smart home features they're looking for. There's only a charge when you add security connections for self-monitoring or to your central station, starting at just $1/month.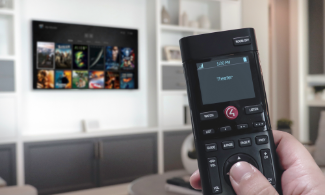 Broad Integration
Thanks to an IP integration with Control4, you can upsell your customers to the OS 3 smart home platform while still using ClareOne for the security services and Z-Wave connections. Plus, ClareOne is OvrC-enabled and works with hundreds of smart home devices.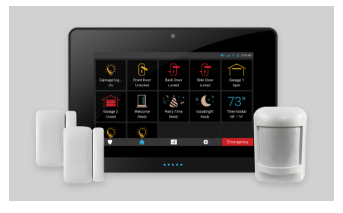 Go All-In with ClareOne
With the new ClareOne Panel and a full suite of accessories, you can combine wireless security and luxury smart home automation in every install, making it easy to win more jobs, collect RMR, and complete your jobs faster.
Set Yourself Apart
Through resources like the Clare E-Store and Clare Builder Program, you can access personalized marketing resources and educational and sales materials designed to help you win more jobs. ClareOne can be monitored by the majority of US-based central stations, and we've even partnered with Acadian Monitoring Services for a unique finance program.
Become a Clare Certified Dealer
To purchase Clare products, you must be an authorized dealer. Click the link below to start your application process.
Become a Clare Dealer