Double Money Back
---
ABOUT | Double Money Back
There's nothing worse than wasting time trying to install a product that doesn't work as advertised. It frustrates you and your client when you can't deliver on time. So, SnapAV's Double Money Back program puts our money where our mouth is.
Put simply: if we waste your time, we'll pay for it.
Have problems installing a product? Call Technical Support at 866.424.4489 for help. (We're sure you read the manual beforehand.) If we can't solve your problem to your satisfaction, just let us know you'd like your money back.
We'll even arrange for a pick-up of the product and pay for the return shipping.
Returns. They're that simple.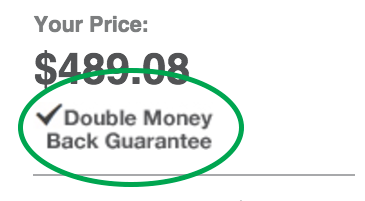 ---

Call your Sales Rep at 866.424.4489
for more information on returns.
---
*All SnapAV dealers with accounts in good standing are eligible to participate in program. Dealer must call SnapAV from installation site and allow SnapAV Technical Support team to troubleshoot product installation. SnapAV reserves the right to disqualify any claim resulting from HDMI extenders, HDMI cables, or category wire issues from other manufacturer's products. All Double Money Back claims must be made within 60 days of invoice. Dealer must facilitate return of defective product to SnapAV to qualify for double refund. Double refund will be processed as a credit toward future SnapAV product purchases once defective product is received by SnapAV.