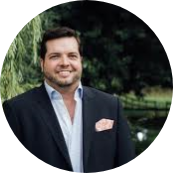 Welcome to SnapAV
I'm Clint Choate, the Security Market Director at SnapAV. Working in the security industry for over 25 years, I recognize what security professionals will appreciate. I know that SnapAV's top-notch products and world-class support will help grow your business.
Partner with Us
---
We've made it easy. Simply complete our application, and we will send over your new account details. As a new partner, you'll receive 50% off your first purchase. And for a limited time, we also have an exclusive offer because we are so thrilled to have you sign up to partner with us!
Create Account
We Know Products
---
We deliver 5,000+ innovative, high-quality products across 28 categories exclusively to professional installers. Not only do we manufacture our own in-house brands, we also partner with select brands to help you consolidate your purchasing and earn greater rewards.

Easy Remote Management from Setup to Support
OvrC is our free remote system monitoring and management platform designed exclusively for technology integrators. This platform empowers you to setup, monitor, and troubleshoot connected devices remotely, helping to minimize truck rolls and deliver world-class support to your clients. Learn more.

Easy Installation
Faster Remote Management
Scalable Central Management
Personalized Client-Facing App

Conquer Smart Home Security
Traditional security systems are a thing of the past. The ClareOne Panel gives you an easy-to-use, 128-zone open platform smart home security system that will help you grow RMR and revolutionize the way you do business. Clare products are sold exclusively at SnapAV, are backed by our award-winning service and support, and count toward your Partner Rewards level spend. Learn more.

Networking
Araknis offers a robust line of switches, access points, and routers to make connectivity seamless. Each product is cloud-controlled with our OvrC platform for easy remote configuration and maintenance, and also undergoes 15,000+ hours of lab testing for optimum performance, and our in-house technicians are trained up on every product we offer. They're ready to help you with install and setup or troubleshoot any issues—even on products we don't make. Learn more.

IP Power
Our power lineup was designed to support all of your installation and power requirement needs from UPS backups, power strips, and clean power filtering to surge suppression and power supplies. Empower techs with remote control and configuration through the OvrC cloud management platform, and eliminate service calls through the self-healing and auto-reboot power cycling capabilities. WattBox is backed by a lifetime warranty and equipment surge protection guarantees. Learn more.

Smart Surveillance
Our cameras and recorders use advanced object tracking and integrated analytics to cut down on false positives & associated costs. Plus, we offer exclusive monitoring partnerships, a free pre-install system design service, as well as Virtual Tech, an expert remote configuration service. You work on the install; we set up the cameras. Learn more.
---
Who is SnapAV?
---
SnapAV was founded in 2005 "for integrators, by integrators" – so like you, we understand what it takes to get the job done.
Our goal is simple: to make your business more profitable and your life easier.
No matter what you do, we offer the technical know-how and proactive service you can't get anywhere else – and we're ready to work with you.
How do we help your business?
---
U.S. BASED TECH SUPPORT
Available 8 a.m. to 8 p.m. EST Monday through Friday, our in-house technicians are trained up on every product we offer. They're ready to help you with install and setup or troubleshoot any issues—even on products we don't make.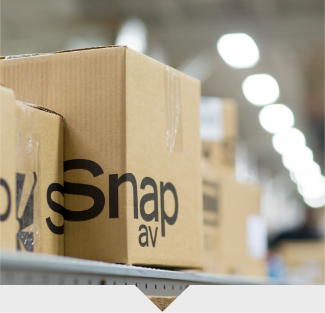 FREE SAME-DAY SHIPPING
Enjoy free same-day shipping when you spend up to $1000 an order, or get free shipping on every order when you join our elite Partner Rewards loyalty program.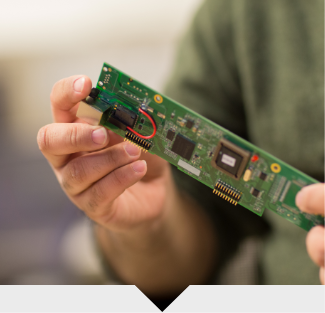 MANUFACTURER DIRECT
Since we're a manufacturer, we offer competitive prices, while our protected product line keeps you from getting shopped. Plus, we know product ins and outs in detail—and we can help you narrow down the best piece of gear you need for the job.