---

Distinct Perfection
Give your customers sound tailored to their individual needs with Yamaha. With extensive experience in musical instrument manufacturing, and processing and delivering sound, Yamaha has designed a comprehensive line of advanced products that are highly valued by distinguished engineers worldwide. And now, it's available to you.
Shop now
Commitment to Dealers
Alongside Yamaha, we are dedicated to custom integrators like you, delivering reliable products, dealer-first programs, and straightforward policies to take your commercial and residential business to new heights.
Sustained Development
We are in constant development of native drivers, while also expanding OvrC Pro integration, allowing you to deliver a fully-custom listening experience in both commercial and residential environments.
Residential
Yamaha's best in class residential AVRs, including the flagship AVENTAGE line, deliver high-performance audio and video in a beautifully designed package. From the smallest design details to the most subtle sounds, Yamaha AVRs provide full-bodied in-home entertainment your customers will love.
Learn More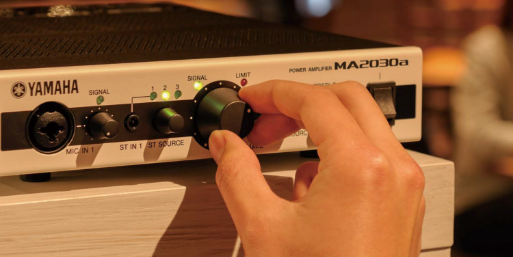 Commercial
Yamaha is arguably the most influential innovator in the Pro AV category. With a thorough line of digital signal processors (DSPs), audio mixers, large-format speakers, high-power amplifiers, and more, Yamaha Pro delivers the product solutions you need to get the job done right.
Learn More
MusicCast Wireless Multi-Room Audio
Ditch the wires and give your clients an audio experience designed for their home. With Yamaha's wireless multi-room audio, create custom sound with wireless speakers, subs, soundbar, and even a turntable.
Learn More