Professional Certified Network Administrator
Why PCNA?
---
Are You a Professional Certified Network Administrator?
Interactive, Hands-On Training at Home
Most online network training programs are boring multiple-choice exams that are largely theoretical. PCNA is an entertaining, highly interactive, hands-on certification experience that can be done from home or the office, eliminating the need for costly travel. PCNA provides comprehensive and engaging course material that must also be applied practically using the equipment provided. Trainees are sent their very own network to build as they follow along with comprehensive online course work, giving pros the opportunity to participate in high-quality courses from home while also providing guided hands-on training.
The Six PCNA Courses
Course 1: Essentials - Build Your Network
Course 2: Switches
Course 3: Routers
Course 4: Wireless Access Points
Course 5: Remote Monitoring and Management
Course 6: Network Design
Equipment You Get To Keep
PCNA can be taken using either Pakedge or Araknis equipment, though the certification's curriculum covers IEEE networking standards and practices that apply no matter which networking equipment you use. Select either the Araknis or Pakedge equipment to complete the hands-on portion of the course work and then keep the equipment so you can live with it and practice with it as needed.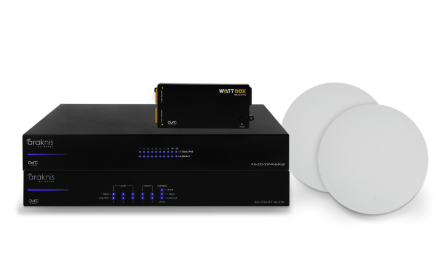 The Araknis PCNA Kit includes:
1 Router: Araknis AN-310-RT-4L2W (includes OvrC Pro)
1 Switch: Araknis AN-210-SW-R-8-POE
2 Access Points: Araknis AN-510-AP-I-AC
1 PDU: WattBox WB-250
Cat 6 Termination Tools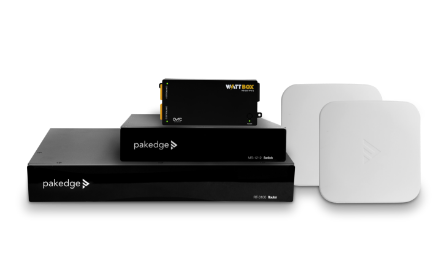 The Pakedge PCNA Kit includes:
1 Router: Pakedge RT-3100
1 Switch: Pakedge MS-1212
2 Access Points: Pakedge WA-2200
1 PDU: WattBox WB-250
Cat 6 Termination Tools
PCNA is Good for Your Business
Designed specifically for custom AV and automation professionals, PCNA arms technicians with the knowledge and hands-on experience needed to design and install solid networks in connected homes and businesses. Your business benefits from improved networking competency among your technicians and system designers.
Having PCNA-certified technicians means:
A more effective and efficient team
Reduced support calls
Fewer truck-rolls
Reliable, high-performing systems
Happier customers
---
PCNA Wins Gold For Stellar Service
Awarded 2019 Residential Systems Stellar Service Award for Best Training Program
PCNA Awarded Mark Of Excellence At Ces
Wins Best Education Program from Consumer Technology Association at CES 2018
PCNA Awarded Top New Technology Award
Considered best new program to improve business operations at ISE 2018
PCNA Awarded Best Blended Learning Solution
Wins the 2019 Learning Solutions Conference and Expo Best Blended Learning Solution in DemoFest.