The Sounds of Nature Never Stood a Chance
If you're ready to give customers the ultimate outdoor audio setup, then you're ready for Episode Landscape speakers.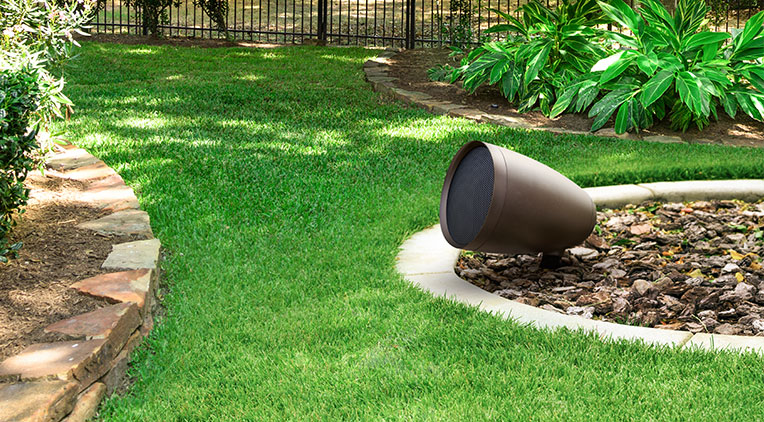 How Episode is changing the game
Outdoor audio shouldn't be an afterthought. That's why we set out to make Episode Landscape the best-sounding speakers around. Sure, they can stand up to the weather – just consider that a perk. Built with a two- or three-way design and the finest components, these speakers produce high-end sound at every turn. Episode isn't just the best choice in outdoor speakers, it's the only choice.
---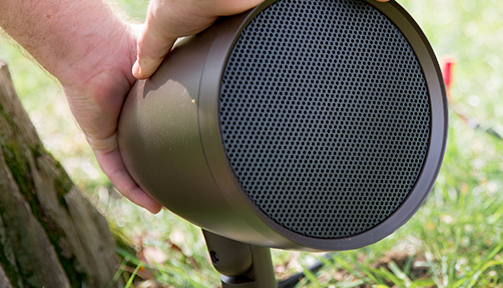 Designed for the Pros
From start to finish, Episode products are tailored specifically for professional integrators. They're constructed from premium materials, which help deliver exceptional sound throughout any outdoor space. And because they're engineered with convenient installation features, you'll be able to spend hours on site, rather than days.
---
Built for Business
Whether you're a team of one or 150, we can help your business succeed. Our speakers combine superior design and unmatched sound – all at a fraction of the cost. This means that you can install Episode on more jobs, which results in more money for you.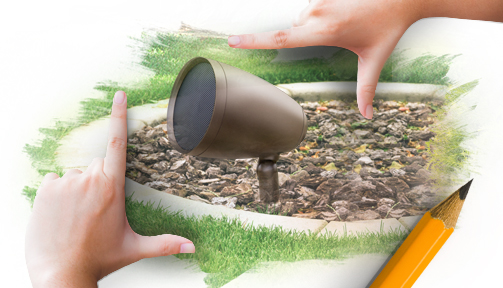 ---
Plenty to Choose From
Outdoor spaces come in all shapes and sizes, so we encompass a range of products for any system imaginable. Want more bass in your install? Check out our series of subwoofers, which use an innovative woofer to deliver earthshaking lows. For certain applications, utilize our Rock Speakers, available in two sizes and both sandstone and granite finishes. We even offer custom amps, specifically toned for Episode speakers.
---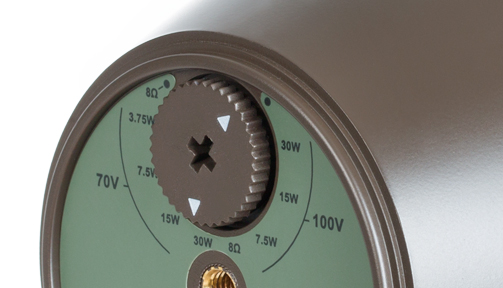 A Step Above
What sets our Landscape speakers apart from the competition? For one, each speaker can be individually adjusted via tap switch, resulting in the perfect volume level every time. Plus, they're constructed with a polypropylene woofer for deep, full sound, and an ultra-responsive aluminum or titanium dome tweeter for high frequencies.
Shop Now
---
Products You'll Love, an Experience You Can Sell
You've got a lot on your plate, so we've made it easy to get our speakers off your shelves and into backyards everywhere. Designed to provide impeccable sound and even coverage, Episode Landscape speakers can transform any outdoor space into an open-air paradise.
---
An Outdoor Experience
Once your customers upgrade from traditional speakers to Episode Landscape speakers, they'll never go back. Whether their space is for barbeques, pool parties, or playing catch, these speakers deliver unprecedented sound.
Sounds for All Spaces
Great sound shouldn't come with hot spots. Traditional box-speaker installations can result in unbalanced volume and uneven coverage. A Landscape speaker solution has a wide dispersion angle and 70V tap settings, so you can avoid hot spots and angry neighbors.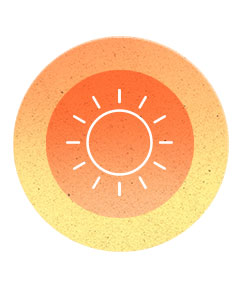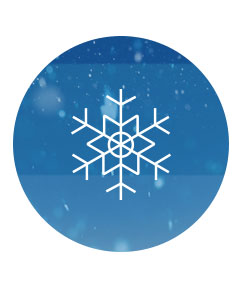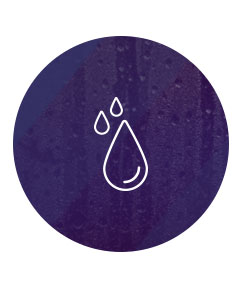 Built to Last
Episode Landscape speakers are the closest thing to indestructible as you'll find. They've been torture tested to withstand extreme temperatures, from -20 to 185 degrees Fahrenheit. They're even constructed from a UV-resistant thermoplastic, so they can handle years of abuse without fading. But we don't just talk the talk, we walk the walk. Which is why all Episode speaker products include a Lifetime Limited Warranty.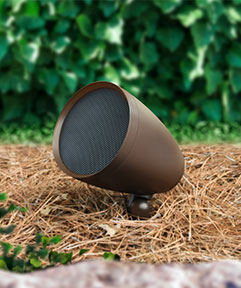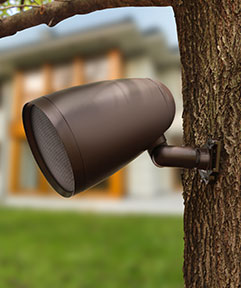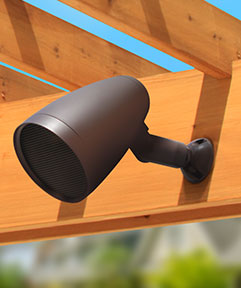 Awesome Aesthetics
No matter the install, our speakers implement a polished design and subtle earth tones to fit seamlessly into any environment. And when it comes to mounting, they can easily be placed on the ground, in a tree, or underneath an eave, achieving a perfect placement every time.
Shop Now
---
Tools to Help You Sell
When making a sale, you don't have to do it alone. Whether you need an outdoor lifestyle photo for an upcoming proposal, a video to to display in your showroom, or a brochure or cut sheet to send to your client, we're here to help.
We've created and compiled some of the most requested sales tools for your next outdoor A/V project, so you can sell with confidence. You can find them by doing the following:
Under the Support section, click "Product Files & Videos"
In the Advanced Search, check the "Sales Resources" box
Type "outdoor" into the search bar
Get Started
---
Ready for an install? We can help.
If you're ready to incorporate Episode Landscape speakers into your next install, then we can help. From speaker selection to subwoofer placement, our Design & Install page has everything you need to get the job done right.
Learn More