Lutron Caséta PRO Starter Kit
LUT-P-BDGPRO-PKG1W-A
Description
Description
Caséta Wireless by Lutron provides easy and reliable control of lights, shades, and temperature from the free Lutron app.
Lutron Caséta PRO Starter Kit
Caséta Wireless by Lutron provides easy and reliable control of lights, shades, and temperature from the free Lutron app. This kit includes everything you need to get your customers started with simple and personalized control of lighting throughout the home. Provide superior dimming performance of new LED bulbs, conveniently control lights with the touch of a button from the bedside or couch, schedule lights to automatically adjust, or even control lights and scenes with voice control via Alexa, Google Assistant, and Siri. The Lutron Caséta PRO Starter Kit comes with one Lutron Smart Bridge PRO with HomeKit technology, one In-wall dimmer, one Pico remote control, and one Lutron Claro designer wallplate.
Control it All
The Caseta Wireless Smart Bridge Pro gives you the ability to control up to 50 wireless devices, giving your customers the ultimate smart home experience.
Connected Living Throughout the Home
The Smart Bridge and App for Caséta are the perfect foundations for creating a connected home system. Customers can monitor and control lights, shades, and temperature from anywhere, keeping them in touch with their home at all times.
The Lutron App
The Lutron App, available on iOS and Android devices, gives your customers system access from anywhere in the world. Control scenes, schedule events, and more. Plus, you can use the Lutron App to easily set up your customer's system.
Precise Scene Control
Set multiple lights to just the right level, creating scenes for any activity. Scene keypads automatically configure to provide the best lighting for the task at hand.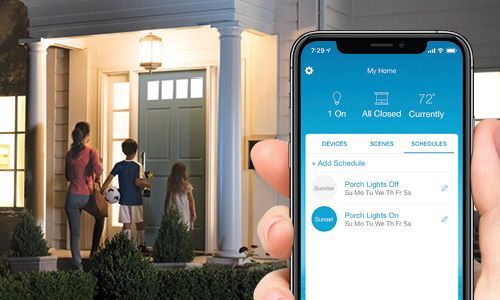 Convenient Scheduling + Peace of Mind
Schedule lights to turn on at sunset so your customers never arrive to a dark home for total peace of mind, and schedule lights to turn off at sunrise for a lower energy bill.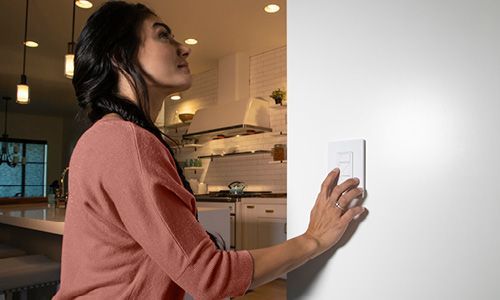 Caséta Puts the Smarts in the Switch
Make your customer's bulbs smart all at once, rather than one by one. Unlike smart bulbs, Caséta is always smart, even if the switch is off. It works with any home's existing wiring, in homes of all ages.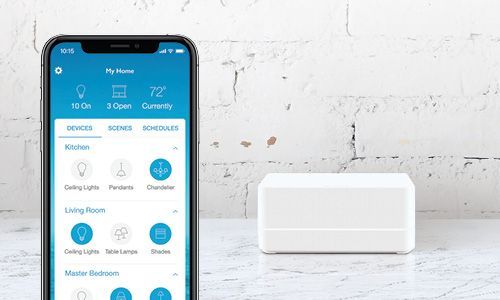 The Bridge to Smarter Lighting
The Smart Bridge PRO is fast, reliable, and controls lights without relying on Wi-Fi. It works even if Wi-Fi goes down.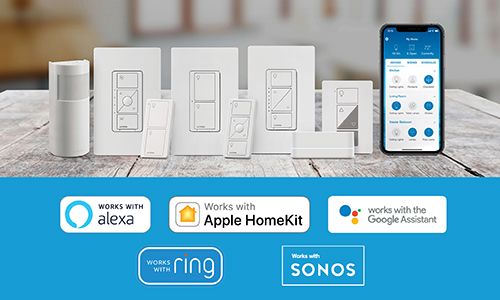 Works with the Industry's Leading Brands
Connects with leading smart home brands and professionally-installed control systems to integrate lights, voice assistants, cameras, temperature, shades, music, and more!
Specs
Specifications
LUT-P-BDGPRO-PKG1W
5 Vdc, 300mA
5 Vdc, 550mA (included)
1.3W (typical)
434 MHz
RJ45 (Ethernet Connection)
120 VAC, 50/60 Hz
600 W (150W LED/CFL)
25W / 1 LED bulb
Load Type: LED, Incandescent, Halogen, CFL
Control Type: Dimmer, Light Remote
Wiring: No neutral wire required
CR2032 Battery
10 years
5
Power Input
External Power Supply
Power Consumption
RF Frequency
Connector Type
Line Voltage
Power Output
Minimum Load
Features
Battery Type
Battery Life
Buttons
Lutron Limited Warranty
We want to make our Distributed Brands program as easy as possible. That's why we process all claims directly, without any third-party telephone tag. Click here for specific warranty terms and details from the manufacturer.