Showroom Demo Discount
---
ABOUT | Show Room Demo Discount
Nobody likes an empty showroom, especially when it comes to buying AV equipment. It's hard for customers to love new gear when they can't see and experience it in-store.
If you're looking for a better way to sell and spec jobs to your customers, SnapAV can help you show off our most innovative and popular products with this unique showroom demo discount.
Make the Call - Dial 866.424.4489 and ask your rep for the SnapAV Demo Program discount.
Pick a Product - Our most popular categories are eligible for a showroom demo. *
Snap a Picture - Once you receive your products, all we need is a photo of your showroom install.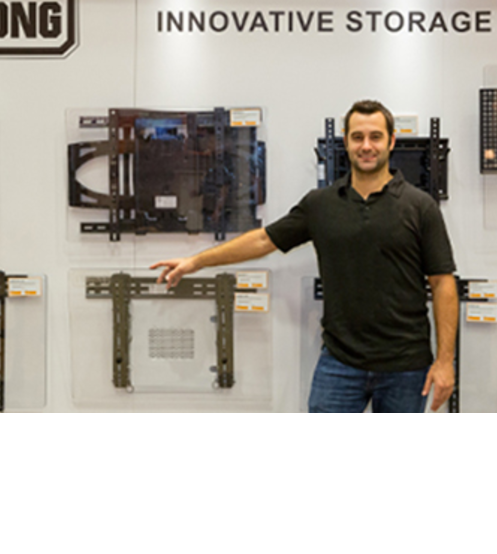 ---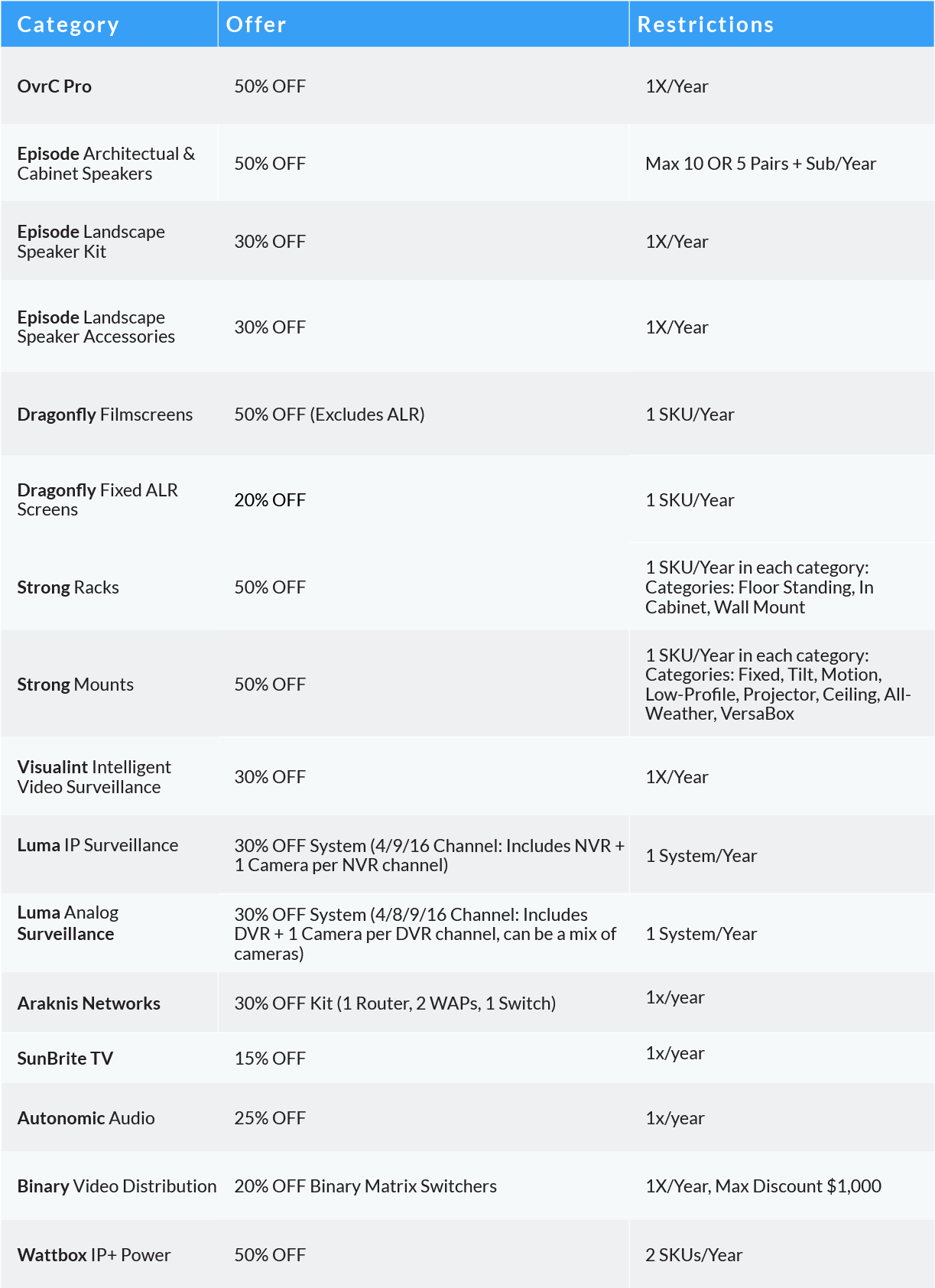 ---

Call your Sales Rep at 866.424.4489
for more information on returns.
---
*Limit one discount per SKU, with the following exceptions: LCR speakers, which allow for 3 items (left, center, right); SAT speakers, which allow for 2 items (left and right); Landscape speakers, which allow for 5 items (4 satellites and one subwoofer); and surveillance as noted above.