Signature 5 Series In-Wall LCR Speaker (Each) - 6"
SIG-56-IWLCR-A
Description
Specs
Support
Description
Description
Signature by Episode is the most versatile, dynamic, install-friendly speaker in the industry.
Signature 5 Series In-Wall LCR Speaker
Signature by Episode is the most versatile, dynamic, install-friendly speaker in the industry. Designed and engineered with a scientific focus, Signature provides high-performance sound through low distortion, wide dispersion, and flat frequency response. Plus, Signature speakers are crafted with intuitive features like Push Lock by Swarm technology, as well as a one- or two-step install option and a full suite of accessories for unparalleled convenience on any install.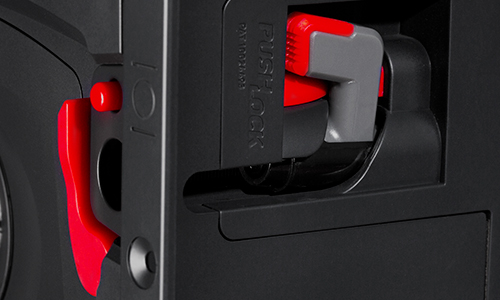 Easy Install
Signature by Episode features exclusive Push Lock by Swarm technology, a toolless mounting solution specifically designed for Signature. For both in-ceiling and in-wall speakers, Push Lock secures the speaker with the simple press of a button for the fastest and most secure install on the market. Plus, the dogs can be cinched down an extra 6mm when you need additional security in situations with uneven sheetrock, popcorn ceilings, etc.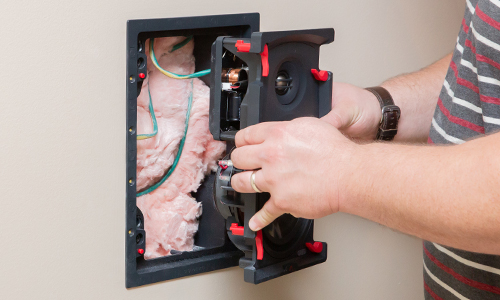 Your Speaker, Your Choice
Every Signature by Episode speaker (yes, both in-ceiling and in-wall) can be installed via a one-step or two-step process. Install the speaker in one step with zero tools and one trip up the ladder or remove the center core of the speaker and install the cradle with optional backbox and grille, so you don't risk speaker damage while the build completes.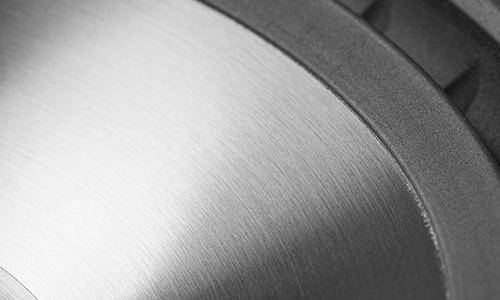 Polypropylene Woofer with Titanium
A forward-set polypropylene woofer with vacuum-deposited titanium delivers a fully-immersive lifelike audio experience.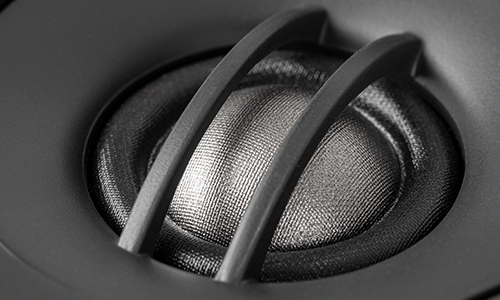 Adjustable Tweeter with Titanium
An adjustable tweeter with vacuum-deposited titanium provides direct sound to create more immersive experiences custom to each application.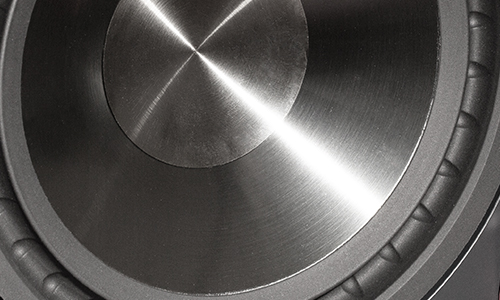 Unmatched Performance
Crafted in house with a sleek finish and elite components designed to achieve the sound principles of the NRC, Signature by Episode delivers lifelike tones that are pleasing to the ear and won't fatigue the listener over time. With premium woofer and tweeter material, these bad boys deliver deep bass and unmatched tonal clarity for lifelike sound at any listening level. Signature's superior audio quality is accomplished by adhering to our three philosophies on sound: low distortion, wide dispersion, and flat frequency response.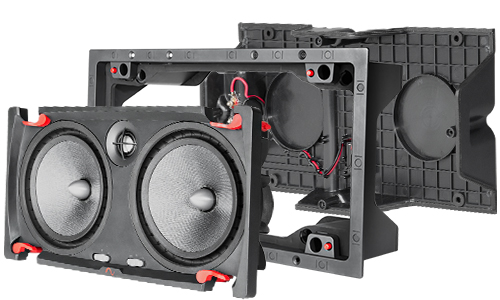 Direct-Mount Backbox
The one-step install features a jumperless design for a single-wire connection to the rear of the backbox (sold separately) for a once-up-the-ladder toolless install. The two-step install lets you prewire and install the backbox to the cradle, keeping blown insulation from falling through the ceiling and maintaining pressure during home efficiency tests. Plus, when you return to finish the job, the speaker installs into the cradle & backbox with no wires needed AND no tools. Every Signature by Episode speaker comes with a cradle and has a compatible cradle that can be purchased separately.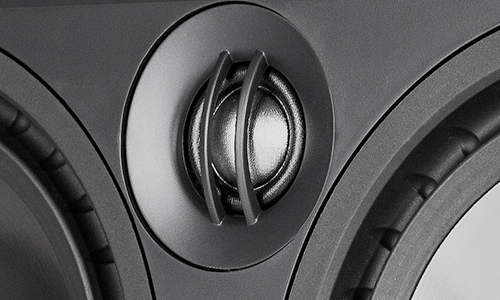 Innovative Tweeter Pods
Signature tweeter pods are vented in the back to drop the resonance frequency of the tweeter, allowing the system to be crossed over for greater dispersion and less distortion. The lower the crossover, the less work the woofer has to do to play higher in the frequency band, providing greater spatiality when listening to music.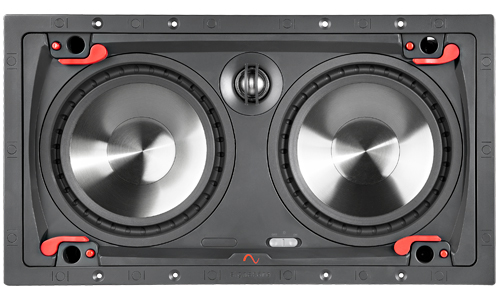 Universal Left, Center, or Right-Channel Speaker
Left, center, or right, this speaker delivers premium sound that pairs perfectly with our surrounds.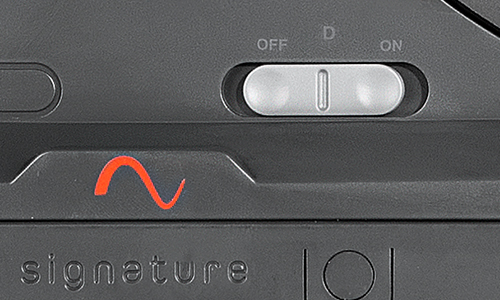 Dialogue Enhancement Switch
Enhances clarity of dialogue when selected to make movies come to life.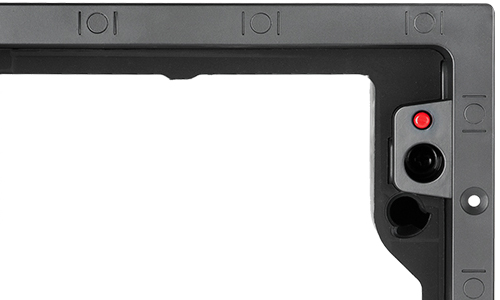 Counter-Sunk Holes
Our in-wall cradles come equipped with counter-sunk holes, allowing you to easily mount the speaker directly to a stud when the job calls for it.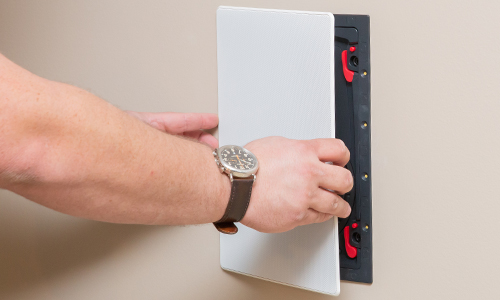 Stronger Grille Magnets
The magnet structure on the speaker frame has nearly 2X the holding capacity of other architectural speakers, preventing grilles from vibrating at loud volumes and bowing over time.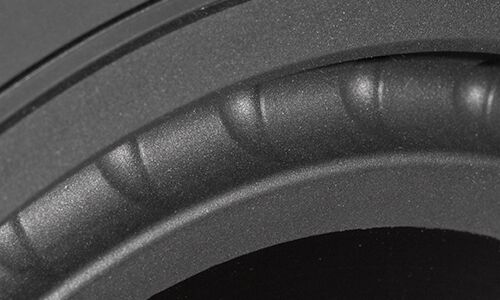 Ribbed Surround
Inverted surrounds feature a parabolic design to provide greater cone excursion in a linear form without rippling of the surround, allowing the speaker to be played louder without distortion.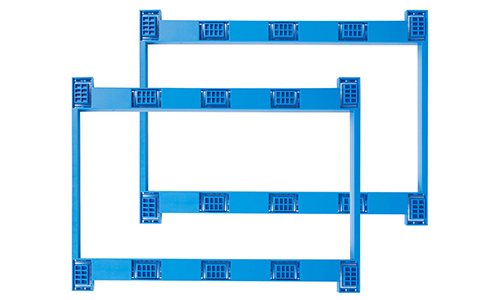 Simple, Versatile Brackets
Our Signature by Episode speakers are compatible with our ES-ESS brackets and several thin-bezel, paintable grilles for a smooth, minimalistic finish. And as an added plus, our Signature by Episode speakers share the same cutout dimensions as all our other Epsiode speakers for ultimate versatility. This speaker is compatible with ES-ESS-BRKT-IWLCR and SIG-CRADLE-IWLCR.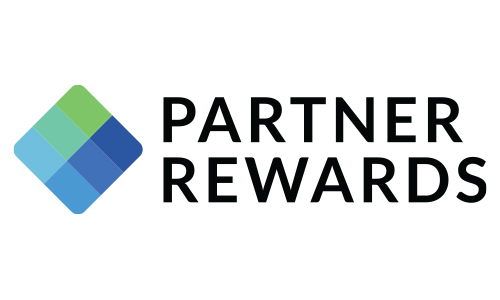 Partner Rewards
Signature Speakers are available exclusively for Partner Rewards Members.
---
Specs
Specifications
SIG-56-IWLCR
Gold plated push terminals
42 Hz - 20 kHz
Dialogue Enhancement On/Off
2.5 kHz
8 ohm
130 Watts
89 dB
3/4" Adjustable silk dome tweeter with vacuum-deposited titanium
6" Polypropylene cone woofer with vacuum-deposited titanium
Mounting Depth: 3.7"
Mounting Depth w/ Enclosure: 3.8"
Finished Dimension w/ Grill: 15.7" x 8.9"
7.6" x 14.4"
7.6 lb
3/8" to double 1/2" substrate
35 ~ 40 Liters
100° x 85° (Horizontal x Vertical)
Connector Type
Frequency Response
Adjustments
Crossover Frequency
Nominal Impedance
Power Peak
Sensitivity
Tweeter
Woofer
Mounting
Dimensions (W x H x D)
Cutout Diameter
Weight
Dog Ear Clamping Range
Optimal Air Volume Behind Speaker
Listening Angle
Support
Manuals and Guides

Sales Resources

Lifetime Limited Warranty
All Signature Speakers have a Lifetime Limited Warranty. This warranty includes parts and labor repairs on all components found to be defective in material or workmanship under normal conditions of use. This warranty shall not apply to products that have been abused, modified, or disassembled. Products to be repaired under this warranty must be returned to Snap One or a designated service center with prior notification and an assigned return authorization number (RA).