OvrC Solutions
Manage your installed equipment remotely.
OvrC equips you with the tools and information you need to provide great service on the go. Save valuable time by using key remote management features. Check out the growing lineup of SnapAV's products that work seamlessly with OvrC to make your life easier.
---

OvrC and WattBox work together to make every service call easy. Name each outlet and control them from miles away, and fix common issues - all with the touch of a button.
Maintain the Network
WattBox IP+ regularly checks your customer's Internet connection. If the Internet is down, WattBox IP+ reboots the outlet you designated for the router, all on its own.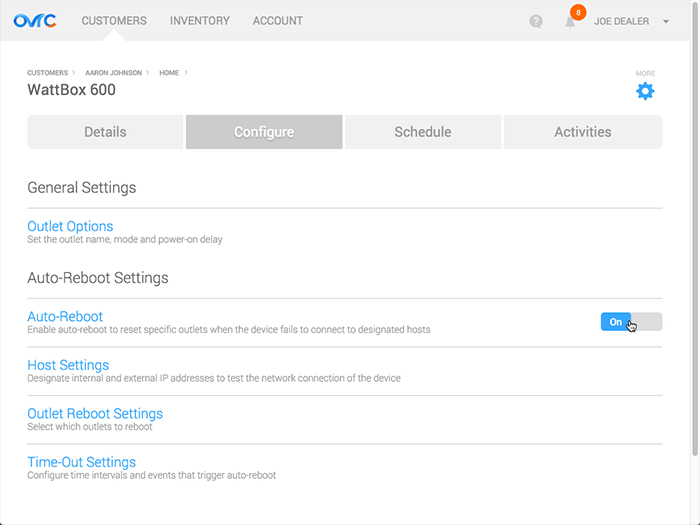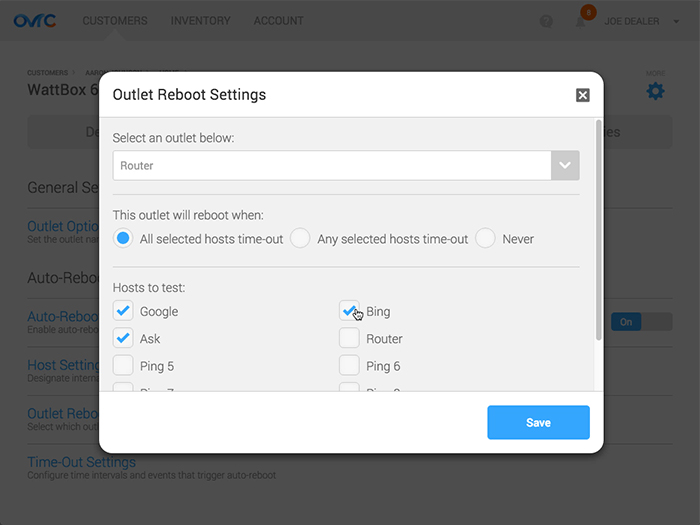 Set a Schedule
OvrC allows you to schedule regular reboots for a device to prevent them from slowing down or locking up. With OvrC and WattBox, your customers are getting the optimal experience from all of their devices.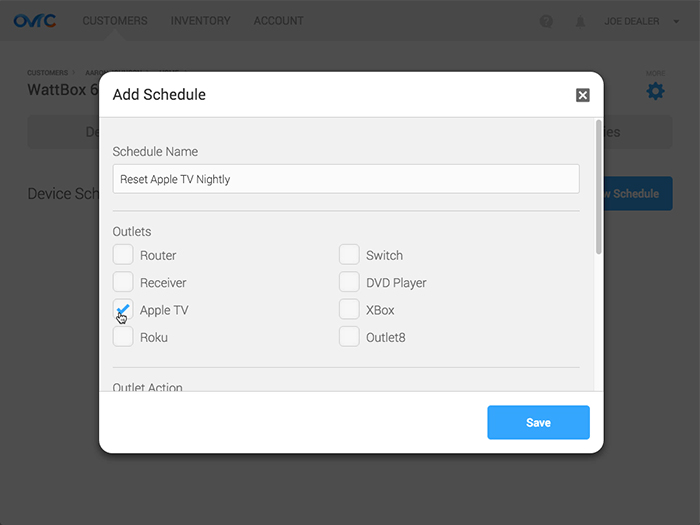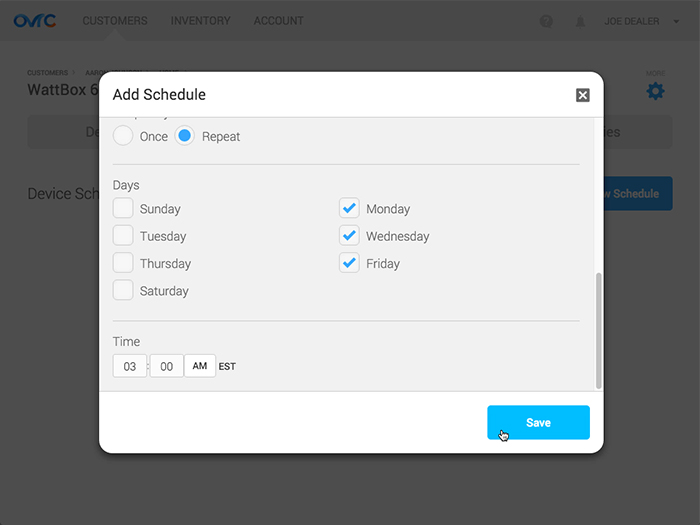 ---

A quality surveillance system is about getting devices to work together to make your customer feel secure. In addition to OvrC base functionalities, Luma offers several unique OvrC features.
Snapshots Through OvrC
OvrC can help you angle your installed camera straight from the app on your phone. Take a quick snapshot to see what your camera sees. Now it's easy to adjust even hard-to-reach cameras.
Status Reports
Check on the detailed status of NVR and DVR recorders and their channels in real time. Pull up information on hard drive status, pinpoint faulty camera connections, and view the total recorded time on a device.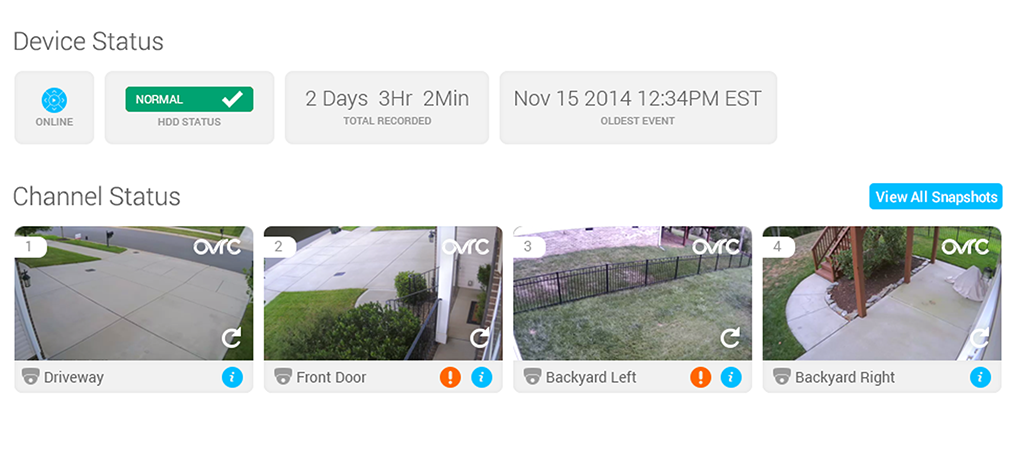 ---

In addition to OvrC base functionalities, Araknis works with OvrC to deliver information at the touch of a button, and helps configure and support your customer's network from anywhere.
Reboot & Control Switches
Cycle the power on your PoE devices from anywhere, anytime. OvrC allows you to name, configure, and control each individual port on a PoE-capable switch for precise control.
Check Statistics
Get detailed stats per port, including switch connection status, link speed, power consumption, and data sent and received. More information means speedy remote troubleshooting.
Retrieve & Reset Passwords
Access, setup, configure, and reset the wireless SSIDs in a flash. There's no more need for you to save everyone's passwords; when your customers forget their credentials, you can change them remotely.
Stay In the Loop
See which clients are connected, gauge wireless signal strength, and view upload and download history.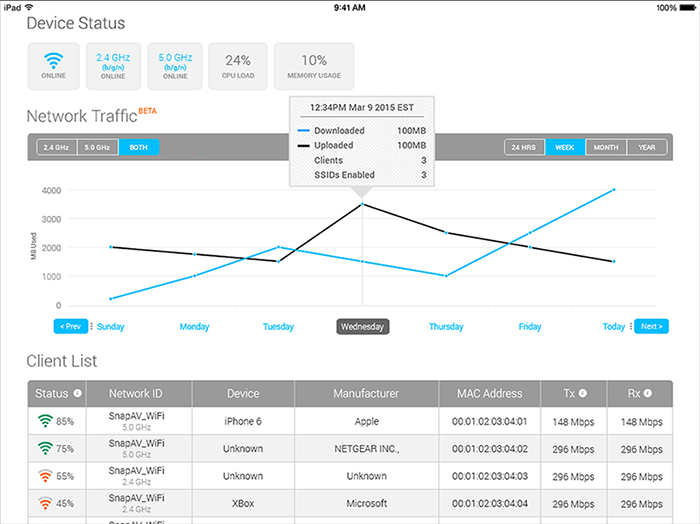 Configure The Network
Set up and modify DNS, static IP, DHCP reservations, port forwarding and other settings on the router.
Knowledge At Your Fingertips
Access detailed information about the health of a network, WAN/LAN ports, connected clients, IP addresses, network configurations, and more.