Coming Soon: All-New Partner Rewards
On January 31, 2022, we're launching a new Partner Rewards program that's inclusive of all of the ways you shop with us and rewards you with benefits that put value back in your business.
Now, you'll earn points on every purchase of Snap One-manufactured or distributed brands, no matter where you buy them – on the Snap One Portal, Control4 Dealer Portal, or any of the Snap One Partner Stores across the U.S.
More Points = More Perks
With five rewards levels based on your point total, earning rewards is easier than ever before. Even better – you can only move up in levels during the program year, never down.
The higher your level, the more benefits you'll receive, including quarterly rebates, premium Technical Support, feedback calls with our product team, exclusive events, and more. To learn more about each level's unique benefits, click here.
Read the FAQs
How it Works
All product categories have at least a one point per dollar value, meaning you could earn one, two, or three points for every dollar spent.
3 Points per $1 Spent
Snap One-Manufactured Products
2 Points per $1 Spent
Snap One-Manufactured Products
1 Point per $1 Spent
Distributed Products
Category Benefit Breakdown
The chart below shows the number of points you can earn on each category, in addition to other benefits like quarterly rebates, free shipping, and price discounts.
Quarterly Rebates
Silver, Gold, Platinum, and Diamond Partners receive quarterly rebates in the form of a check you can use to put money back into your business.†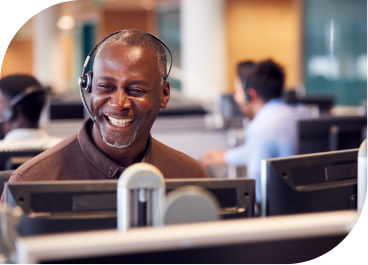 *Reward discount pricing begins at the Silver level. Bulk Wire, Comfort, Control, Racks, Intrusion, Lighting, Outdoor TVs, and distributed products are not eligible for a reward pricing discount.
† Partners in the Silver level and higher are eligible to receive a quarterly rebate. Quarterly point thresholds must be met to earn a rebate. SunBrite and distributed products purchases do not earn a rebate unless specifically noted. Rebates will be issued in the form of a check and mailed to a partner's billing address 6-8 weeks after the quarter ends. Partner's account must be active and in good standing to receive a rebate.
††Partners in Hawaii, Alaska, and outside of the continental United States do NOT qualify for free shipping. In addition, free shipping may not apply to all purchases made at Snap One Partner Stores; please reach out to your location for more information.
§ Partners in the Platinum and Diamond levels are eligible to receive $1,000 employee product credit. The $1,000 employee credit will be loaded to a partner's account once a year. Partners must be in Platinum of Diamond levels at start of the program to receive the credit.
For full program terms and conditions, click here