SnapAV Programs
SnapAV helps make dealers' lives easier. Plain and simple. To help do that, we offer programs to help you make even more profitable.
---
Partner Rewards Program
Enroll in the SnapAV Partner Rewards Program today, and enjoy:
Free Shipping

Whether we're talking one cable or a truckload, shipping is always fast and free.

Quantity Pricing

The more you buy, the more you save — up to 8% on all of your SnapAV purchases.

Quarterly Rewards *

Members can also receive up to 9% in cash rebates every single quarter.
Member Benefits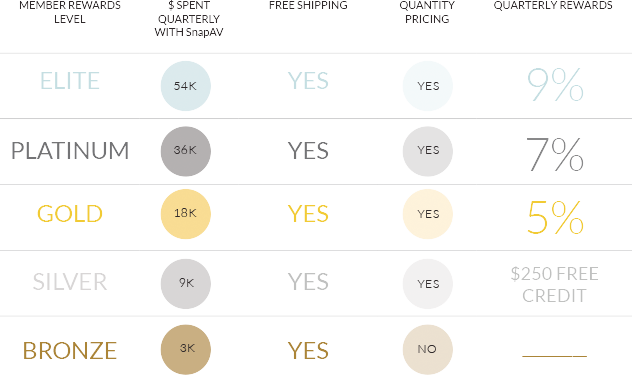 * Rebate payments and Free Product Credits are contingent on dealers meeting quarterly purchasing requirements for accounts in Good Standing. SunBriteTV, Bulk Wire and Affiliate Product purchases do not earn rebate payments. Free Product Credit can be used to purchase any single item a dealer has not purchased previously up to a dealer cost of $250, or as a $250 discount on any single product a dealer has not purchased previously with a dealer cost above $250. The Free Product Credit cannot be used in conjunction with the SnapAV 'Try It' Program discount. Free product amount will not be counted as a purchase toward dealer's quarterly commitment in the program. All cash rebates paid will be deducted from the following quarter's purchases toward dealer's commitment in the program.
---
Showroom Demo Discount
Nobody likes an empty showroom, especially when it comes to buying AV equipment. It's hard for customers to love new gear when they can't see and experience it in-store.
If you're looking for a better way to sell and spec jobs to your customers, SnapAV can help you show off your most innovative and popular products with this unique showroom demo discount.
---
How does the program work?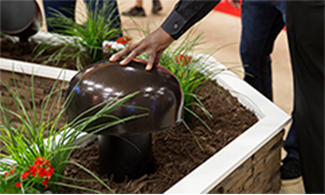 Make the call.
Dial 866-424-4489 and ask your rep for the SnapAV Demo Program discount.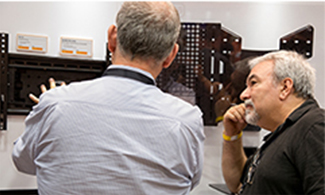 Pick a product.
Five of our biggest categories are eligible for a showroom demo.*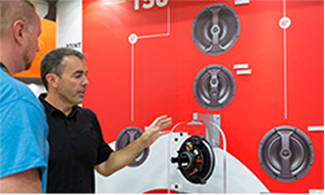 Snap a picture.
Once you receive your products, all we need is a photo of your wonderful showroom install. Send it here.
---
Category
Offer
Restrictions
Speakers
50% off dealer cost
Not to exceed 10 speakers or 5 pairs + 1 sub
Landscape Speakers & Accessories
Speaker Kit: 30% off dealer cost
LS Demo Kit with professional carry cases: Can be purchased for $2500
Landscape Accessories: 30% off dealer cost
Allow for 6 items (4 satellites/Crown Amp/1 subwoofer)
Film Screens
50% off dealer cost
1 SKU allowed/year
Racks
50% off dealer cost
1 SKU/year/category
Mounts
50% off dealer cost
1 SKU/year/category
Surveillance
Analog: 30% off a 4/8/9/16 channel analog surveillance system including DVR and 1 camera per DVR channel (may be a mix of cameras)
IP: 30% off a 4/9/16 channel NVR and/or corresponding IP camera(s)
1 of each system/year
Networking
30% off networking kit (1 router, 2 WAPS, 1 switch)
1x/year
SunBriteTV
15% off dealer cost
1x/year
Media Distribution
20% off switchers
Not to exceed $1000, excludes Atlona
Power
50% off IP power products
Up to 2 SKUs/year
---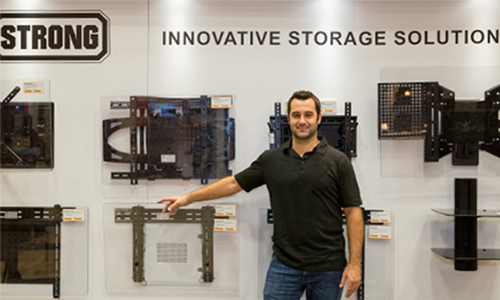 Once you've called, placed your order, and received your products, all we need is a photo of the shiny new equipment installed in your showroom, and you'll be set!
Call 866-424-4489 to sign up for this special discount now.
*Limit one discount per SKU with the following exceptions: LCR speakers, which allow for 3 items (left, center, righ); SAT speakers which allow for 2 items (left and right); Landscape Speakers, which allow for 5 items (4 satellites and 1 subwoofer); and surveillance as noted above.
---
Model Home Program
Working with a local builder to stage a model or spec home? Partner Rewards dealers at Silver level and above can qualify for up to 25% off select products used for a show home!
Here's how you qualify:
Enroll in the Partner Rewards Program and achieve Silver level or above.
Send it to insidesalesteam@snapav.com to get your quote!
---
To redeem this offer, fill out the Model Home Discount form and email our sales team at insidesalesteam@snapav.com or call your sales rep at 866-424-4489.
---
*Excludes bulk wire and affiliate products. Maximum total discount cannot exceed $2,000. Model home eligibility limited to 5 homes per calendar year. Must have purchased requested discount category at least 2x in past 180 days. Must be able to provide proof if deemed necessary by SnapAV (if unable to provide proof, SnapAV reserves the right to invoice the dealer the product cost, minus the amount paid.)
---
Bulk Buying Discount
Earn the most bang for your buck. For large jobs or high volume products, SnapAV's Bulk Buying Discount will get you a competitive price without making you jump through hoops.
Knock an extra 10% off the purchase price of select bulk wire and Strong® mounts when you buy 25 units or more!
---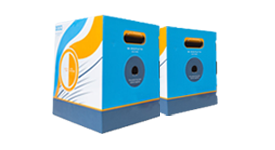 Buy over 25 boxes of bulk wire in the same family: Cat5e, Cat6, Speaker Wire, Coaxial or Automation & Control.
Shop Bulk Wire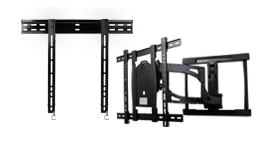 Buy 25 or more eligible Strong® mounts in the same family: Fixed, Motion, or Tilt.
Shop Mounts

Look for this icon to see which products qualify for savings.
To redeem this offer, add at least 25 units of qualifying product to your shopping cart, and checkout. Your discount will be applied automatically.*
View eligible bulk wire SKUs >>
View eligible mount SKUs >>
*Offer ends 12/31/2017. Max discount per order is $2,000. All items must be on order at time of discount. Bulk wire SKUs must be same family type (Cat5e - Cat5e), while mounts can be mix and match within each family (fixed, articulating, tilt, etc.). Cannot combine with other offers on a single order. Depending on the nature of your order, one of our customer service reps may follow up with you.