Partner Rewards
Earn points on every purchase (even affiliate brands) no matter where you shop with us. Partner Rewards members also enjoy quarterly rebates, employee product credit, access to exclusive product lines, and more.
See Details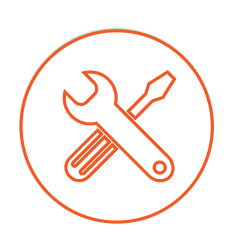 The Big Install by Holy Snap
Want an easy way to grow your business? Sign up for The Big Install, a program that rewards you for trying new products.
See Details

Model Home Program
Do you work with homebuilders? All Partner Rewards members qualify for major discounts on select products displayed in show homes!
See Details

Triad Authorized Dealer Program
This program helps you grow your business in the high-end loudspeaker category by giving you exclusive access to Triad's complete line of custom built-to-order speakers.
See Details

D-Tools Cloud
Easily streamline the design, sale, and purchasing of your AV systems through D-Tools Cloud, which includes sales opportunity management, workflow organization, proposals, reporting, and more.
See Details

Third Party Promotions
Keep track of 3rd party promotions and find details for redeeming eligible offers!
See Details