Luma Surveillance™ 510 Series Auto Tracking PTZ IP Outdoor Camera | White
LUM-510-PTZ-IP-A
Description
Specs
Support
FAQs
Description
Description
With 25x optical zoom and an IP66 rating for weatherproof outdoor installations, this 2MP PTZ dome camera packs a punch. It bundles an IR range up to 150 feet, a 16:9 letterbox sensor, and glass optics into a unique dome form factor. Auto-tracking technology even enables this PTZ to follow a person or car that enters its field of view for up to 5 minutes.
Luma Surveillance™ 510 Series Auto Tracking PTZ IP Outdoor Camera | White
With 25x optical zoom and an IP66 rating for weatherproof outdoor installations, this 2MP PTZ dome camera packs a punch. It bundles an IR range up to 150 feet, a 16:9 letterbox sensor, and glass optics into a unique dome form factor. Auto-tracking technology even enables this PTZ to follow a person or car that enters its field of view for up to 5 minutes.
Important Note - We recommend the camera be mounted on horizontal surfaces such as on a ceiling or soffit and not sideways as on a wall.

---
---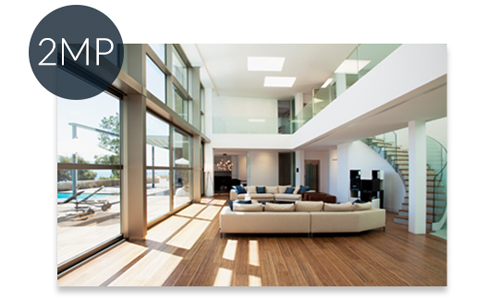 Resolution Up to 2MP
At 2MP, this PTZ camera delivers high-resolution images in full 1080p. Or, enjoy twice the digital zoom when you use a display optimized for 1080p. Our 16:9 letterbox format is tailor-made for the A/V market so that its built-in resolution prevents picture distortion.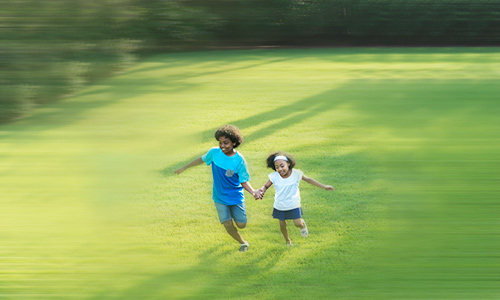 Auto-Tracking Option
Set the auto-tracking function so your camera automatically patrols a property once it detects a person or large object. This PTZ will follow a person or car through a scene for five minutes before reverting to its original position. Or, you can always manually explore the property through the Luma camera web UI or handy mobile app.

Note: Camera web UI compatible with Internet Explorer on PCs and Safari on Macs using version 11 and earlier.

Improved Night Vision
Great daytime shots are nice, but Starlight improves nighttime performance – a critical time for capturing surveillance footage. Our cameras automatically adapt to changes in light. With enough ambient light, Starlight technology can provide a detailed color image, improving nighttime clarity.
Dedicated Control Stream
These cameras offer a third video stream optimized for control system streaming. Using this stream, you can provide clear HD video to a control system at 720p. The third H.264 stream is independent from the full resolution H.265 main stream.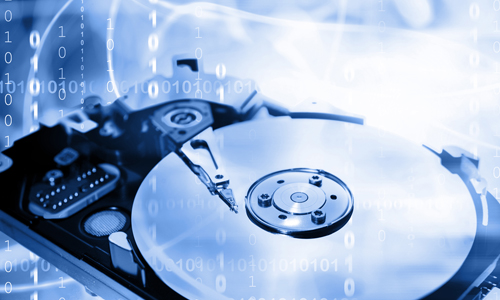 Storage-Friendly Encoding
Our Luma IP cameras support the H.265 video codec. This updated codec uses roughly 40% less data than H.264, achieving the same footage quality while nearly doubling the efficiency of your recorder's hard drive storage space.
Better Motion Capture
Through improved basic motion settings, use the NVR to highlight any grid area for custom capture. Advanced settings at the camera let you select up to eight unique targeted areas in a grid view using a click and drag of the mouse. Or, change image settings like white balance levels or digital noise reduction between day and night. Enhanced intrusion detection alerts vastly reduce false positives.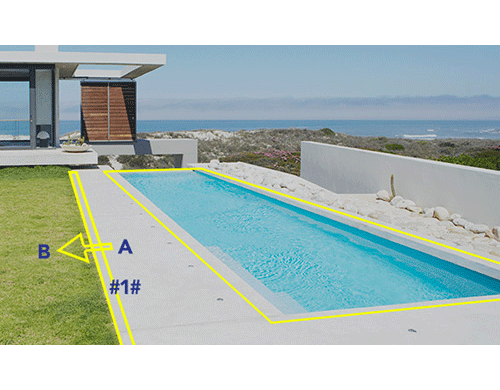 Smart Motion Technology
Schedule notifications and alerts based on new line crossing or custom intrusion settings. Postal worker pulls into your client's driveway? You can set an alert to notify or start recording the second that truck crosses the line. New intrusion detection settings can also trigger an event based on movement in a custom box area, so you can capture movement from the fence line in a backyard.
High Definition
Thanks to a 0.36 Progressive Scan CMOS sensor, this camera delivers pristine video with resolutions up to 1920x1080 at a full 30fps. For true 16:9 widescreen image, a 1280x720 mode is provided – giving you a wider view of the action and filling your TV or mobile device's screen – no more black bars! Have applications that don't require high definition? No problem. Resolutions as low as 352x240 @ 30fps are also supported.
Power over Ethernet
Run a single Cat5e/6 cable and deliver video, data, and power to/from the camera. No more crimp on beanies, wire nuts or other unsightly connections - just an RJ45 connector and you're done. Retrofit installations have never been easier.
Built-In 2 Way Audio
Audio inputs to the NVR enable you to do this through your browser or mobile device! Listen in to the live feed from gated entrances, elevators, assisted living, or saferooms - there are a number of applications where you want the person on the other end to know you're listening. Note: you will need a separate microphone to enable this function.
---
Custom Settings for Day or Night
Set the optimal custom levels for any time of day.

Digital-Wide Dynamic Range
Adjusts near field brightness for dimmer parts of the scene to compensate for shadowy areas created by overly bright image sections.

3D-Digital Noise Reduction
Digitally filters and removes noise from camera images, even in low light conditions.

Sense-Up
Users select a slower shutter speed to let extra light into a camera, providing higher sensitivity in low-level applications.

Automatic Gain Control
Users select a slower shutter speed to let extra light into a camera, providing higher sensitivity in low-level applications.

Backlight Compensation
Amplifies the normal video signal in dim conditions to draw out even the lowest light across the entire scene.

White Balance
Prevents silhouettes in bright light by adjusting the entire image exposure so it clearly shows the subject in the foreground.
---
Other Features
Audio In/Out Connections
Plug a microphone into the Audio In connection to listen to any sounds picked up by the microphone, or plug an amplifier into the Audio Out connection to send music or instructions (ex: get off the grass!) through the connected amplifier.
Alarm In/Out Connections
Alarm In lets cameras get notifications from another system, like a contact relay. Set up cameras to send an email or take a snapshot after an Alarm In notification is received. Alarm Out lets a camera send notifications to another system, like a contact relay, that can be set up to turn lights on when motion is detected.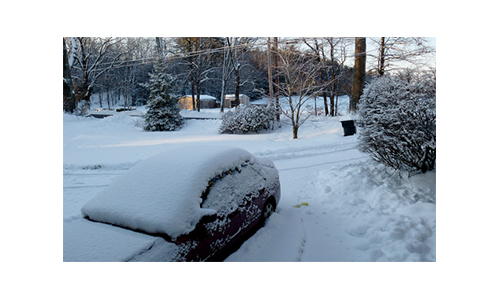 Low Temperature with Heater
Built-in heater prevents condensation in warm environments or frost on the lens in icy conditions.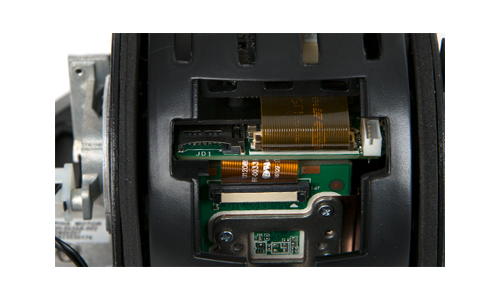 SD Card (up to 128GB)
Local SD card means you can continue recording even if there's a hard drive emergency.
---
Specs
Specifications
LUM-510-PTZ-IP-WH
-5°~90° (Auto Flip )
1-ch audio input (mic in/line in)
300 presets, 8 patrols with up to 32 presets for each patrol, 4 patterns, Park Action: Preset, Patrol, Pattern, Pan, Scan, Tilt Scan, Random Scan, Frame Scan, Panorama Scan
Internet Explorer for Windows PC, Safari for Mac using version 11 and earlier
Yes, 8 areas programmable
No
Yes
Auto
Manual
ATW
Indoor
Outdoor
Daylight lamp
Sodium lamp
Pan: 0 - 360°, Pan Manual Speed 0.1°-200°/s, Pan Preset Speed 200°/s Tilt Manual Speed: 0.1° - 160°, Tilt Preset Speed 200°/s
1/2.8" Progressive Scan CMOS
2 / 2
1920 × 1080
25x Zoom
Focal Length: 4.7 to 94mm
Aperture Range: F1.6 to F3.5
61.4° to 2.9°(wide-tele)
Color: 0.005 Lux @ (F1.2, AGC ON) BW: 0.001 lux @(F1.6, AGC ON)
1/1 ~ 1/30,000 s
150 ft
850nm
Yes
Main stream:1920×1080@30fps, 1280×720@30fps
Sub stream:704*480@30fps,640*480@30fps, 352*240@30fps, 320*240@30fps
Third stream: 1920×1080@30fps, 1280×720@30fps
H.265/H.264/M-JPEG
Saturation
Brightness
Contrast
Sharpness
Exposure
Day/Night
Backlight
White Balance
Image Enhancement adjustable
Yes
Yes
Auto/Manual
Yes
Digital WDR
3D-DNR
Yes
Yes
10M/100M Ethernet Interface
TCP/IP, UDP, ICMP, HTTP, HTTPS, FTP, DHCP, DNS, DDNS, RTP, RTSP, RTCP, PPPoE, NTP, UPnP, SMTP, SNMP, IGMP, 802.1X, QoS, IPv6, Bonjour
12V DC PoE (802.3af),18W (IR light 5W Max)
White
6.34" H x 6.67" D
IP66
CE, FCC, UL, ONVIF
-22°F - 149°F
7.2 lb
Tilt
Audio Inputs / Outputs
Adjustments
Browser Support
Privacy Mask
RS485
Smart IR
White Balance
Pan Presets
Image Sensor
Alarm Contact Inputs/Outputs
Maximum Record Resolution
Lens
Est. Horizontal Viewing Angle
Minimum Illumination
Shutter Speed
IR Range
IR Wavelength
Day/Night IR Cut Filter
Video Resolution
Video Compression
Image Adjustment
Day & Night Adjustable
Adjustable Shutter Speed
Auto Gain Control
Backlight Compensation
WDR
DNR
Sense-Up (Elec. Shutter)
SD Card Support
Network / Ethernet Desc.
Supported Network Protocols
Power Consumption
Color
Dimensions (W x H x D)
Weather Rating
Certifications
Operating Temperature
Weight
Support
Support Documents
Control Protocols and Drivers
FAQs
FAQ
Features & Support
What versions of Android is supported by the Luma mobile app?

On most Android devices, the Luma mobile app is supported on Android version 5.0 and above

What microphones can be used with the Luma IP cameras?

If your Luma IP camera supports audio but does not have a built-in microphone you may attach an external microphone to the camera by connecting the Audio line from the microphone to the Audio In on the camera. Note that the microphone will require its own power source. For variety we have tested some third party microphones: for indoor use model DS-2FP2020 and LE-039 Verifact B6, for outdoor use model DS-2FP4021-OW.

Setup & Installation

What SKUs may I use to mount/suspend this PTZ camera from the ceiling?

The Luma 500/510 IP PTZ works with the pendant mount. You will need a cap to make it work. Here are the SKUs you will need: LUM-500-PTZ-IP-WH/ LUM-510-PTZ-IP-WH,

LUM-MNT-CAP-IPPTZ-WH

,

LUM-MNT-PND-DOM-WH

. For the Luma 310 IP PTZ, it cannot be suspended but must be mounted directly to the surface using the mounting plate included in the camera's giftbox.
3-Year Limited Warranty
Luma Surveillance products have a 3-Year Limited Warranty. The warranty includes parts and labor repairs on all components found to be defective in material or workmanship under normal conditions of use. This warranty will not apply to products that have been abused, modified, disassembled, or improperly installed. Products to be repaired under this warranty must be returned to Snap One or a designated service center with prior notification and an assigned return authorization number (RA).