Binary™ 900 Series Media over IP Audio Transmitter
B-900-MOIP-AUDIO-TX-A
Description
Specs
Support
Description
Description
MoIP (Media over IP) is Binary's innovative audio/video distribution technology that lets integrators quickly and easily build custom systems.
Binary™ 900 Series Media over IP Audio Transmitter
MoIP (Media over IP) is Binary's innovative audio/video distribution technology that lets integrators quickly and easily build custom systems. MoIP Audio distributes audio over the same system, breaking out from the A/V and distributing premium sound throughout the project without delay. MoIP Audio can be used as a stand-alone system or combined with the complete line of MoIP products for the most flexible and scalable audio/video distribution system in the industry.

PoE

2-Channel Audio

Audio Breakout
---
---

Simple and Scalable
For added flexibility, MoIP Audio can be used as a simple point-to-point solution or scaled to a 96 x 96 system with the introduction of the MoIP controller for the ultimate in custom audio integration.
Room-to-Room Audio Synchronization
Because MoIP Audio is part of the MoIP ecosystem, there is no delay introduced when distributing the audio signal. MoIP Audio does allow for adjustment to account for any delays in video processing within the system.
One Distribution System
Binary MoIP can handle all A/V and multiroom audio over an existing network. Distribute audio directly from the source or use the audio breakout on MoIP A/V transmitters or receivers. The addition of MoIP Audio gives you additional 2-channel audio control throughout the home.
---
The Binary MoIP Difference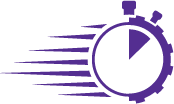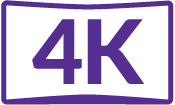 The Fastest, Simplest Solution
Gone are the days of head-scratching system design, next-level network know-how and confusing configurations. Binary MoIP removes all that complexity, requiring only a Layer 2 PoE switch (210 and 310 Series), so you don't need a network guru to install it. OvrC-enablement, simple setup and intuitive user-interfaces enable you to go from power-on to picture in 5 minutes or less.
Flexible & Scalable
The Binary MoIP solution allows you to fit, scale, and upgrade the solution to match your client's specific needs. Need a 6x8 for one job and a 7x13 for another one? No problem. What about adding a video wall? Done. Instead of replacing the entire system, you can simply purchase new transmitters or receivers when adding sources or displays.
Ultra-Reliable HDR
With Binary MoIP, legacy EMI interference and HDCP/EDID issues are eliminated. Each source is encoded, visually lossless, at the highest quality possible (ex. 4K HDR). Then at each display, the signal is decoded from the network and scaled to the desired resolution (ex. 1080p or 4K HDR). Built-in scaling in the RX means that mixed 1080p/4K systems are no longer a problem, plus pass-through of all audio formats like Dolby Atmos and DTS:X are fully supported.
The Power of OvrC
Binary MoIP delivers something no other media product can – award-winning remote management. OvrC quickens initial setup by auto-discovering the controller, plus it provides unparalleled troubleshooting tools like real-time video screenshots.
Standalone App
Thanks to our standalone app that's embedded into the controller firmware, your client's MoIP system can be operated outside a traditional control system. Follow easy installation steps to give users access to switching of sources, displays, turn off displays, and save scenes (ex: "Game Night") for easy recall.
Specs
Specifications
B-900-MOIP-AUDIO-TX
Each
Mounting ears, Mounting ear screws, Rubber feet
Audio Sample Rate: 48kHz, 96kHz, 192kHz
Audio Bit Depth: 16 bit, 24 bit
2CH PCM
Analog Stereo RCA
Required Managed Switch: Layer 2 Managed w/ IGMP Snooping
Assigned by controller
Supports single switch deployments: Yes
Supports multiple switch deployments: Yes
Auto Device Discover: Yes
20-90% RH (no condensation)
32-104°F
-4-140°F
w/o rack ears: 5.5" x 0.83" x 3.15"
1U
12VDC 2A (optional accessory)
3 Watts (Max)
CE, FCC, RoHS
Sold As
Included Accessories
Audio Features
Supported Audio Formats
Audio Inputs / Outputs
Networking Features
IP Address
System Configuration
Operating Humidity
Operating Temperature
Storage Temperature
Dimensions (W x H x D)
Rack Spacing
Power Consumption
PoE Consumption
Certifications
Support
Manuals and Guides
Sales Resources


Support Documents
Control Protocols and Drivers
2-Year Limited Warranty
This Binary™ product has a 2-year limited Warranty. This warranty includes parts and labor repairs on all components found to be defective in material or workmanship under normal conditions of use. This warranty will not apply to products that have been abused, modified or disassembled. Products to be repaired under this warranty must be returned to Snap One or a designated service center with prior notification and an assigned return authorization number (RA).
Keycap engravings
This feature is not currently optimized for mobile devices. We apologize for any inconvenience this may have caused. Please access Keycap engravings from a tablet or desktop computer.