---
Life is Easier with OvrC
One product on OvrC is good, but more is better. OvrC's intuitive dashboard keeps all your connected jobs in one place, making it easy to monitor and troubleshoot devices, train your techs, and empower your customers. With the entire suite of OvrC products, including OvrC Home and OvrC Pro, you have the tools to provide quick and efficient service – and get back to doing what you enjoy most.
Internet Goes Down
When your customer's Internet goes down, OvrC works with connected devices to get the system up and running without any involvement from you. And since OvrC sends you a detailed alert of any activity, you can make proactive changes to your customer's system or OvrC Home app.
OvrC Home
The OvrC Home app allows customers to fix problems on their own through a series of pre-configured commands. Besides reducing service calls and truck rolls, this app makes your customer look like a pro.
▬ 00:11 Sec
Fast & Easy Setup
With all your devices on OvrC, you can claim and name devices on the spot.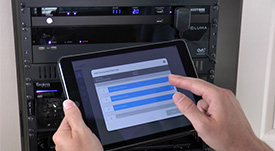 00:24 Sec ▬
Look Professional
The OvrC Home app can be branded with your company logo and contact information.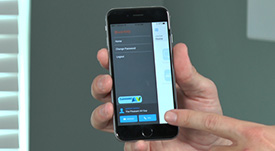 ▬ 00:49 Sec
Convenient Remote Access
Configure devices remotely on a single platform, instead of fumbling through multiple UIs on site.
00:57 Sec ▬
Empower Your Customers
Remotely create and update custom commands for your clients based on their individual needs.
▬ 01:15 Min
Fewer Service Calls
OvrC works together with other devices like WattBox to fix problems automatically, while notifying you of any system events.
01:34 Min ▬
Help Clients Reach You
OvrC Home keeps your contact information updated, so clients can email or call you straight from the app.
▬ 02:09 Min
Innovative Remote Management
Monitor systems remotely, and proactively create new OvrC Home commands for your customers.
03:12 Min ▬
Be Proactive
Monitor client activity, check the network, and schedule reboots from the comfort of your home or office.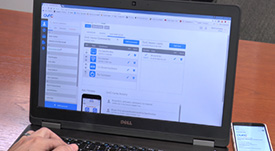 Meet the Ecosystem Players