---
Powered by Peace of Mind
WattBox offers a unique two-part solution. When you pair an OvrC-enabled Uninterruptible Power Supply (UPS) with a 300- or 800-Series WattBox, you'll get battery status information delivered directly to the IP WattBox. This feature allows you to prioritize equipment for precise load shedding and maximize runtime of mission-critical subsystems during a power loss or brownout.

Protection Where You Need It
Protecting your client's data and equipment while providing maximum uptime is easy with our lineup of versatile UPS solutions.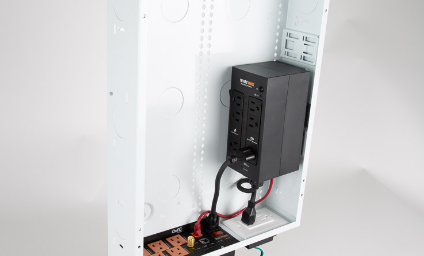 Ultra-Compact
The 350VA is a standby UPS with OvrC-enabled battery backup and surge protection that fits in a VersaBox™, Wirepath ONE™, other in-wall enclosures, or anywhere else you can fit it! This small, yet powerful, UPS solution even features an OvrC UPS link and a detachable IEC cord for a clean install.
Shop now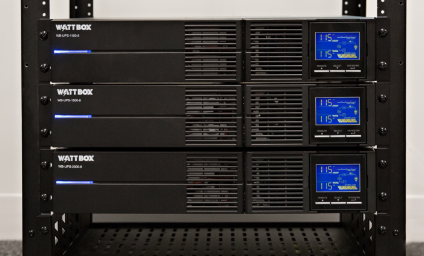 Rackmount
Where ordinary rackmount UPS models have the outlets and battery backup in a single chassis, we've connected the two pieces with a single cable in our UPS Kits. Now you can put the heavy UPS at the bottom of the rack and place the outlets wherever it's convenient. Available in 1100, 1500, and 2000 models.
Shop now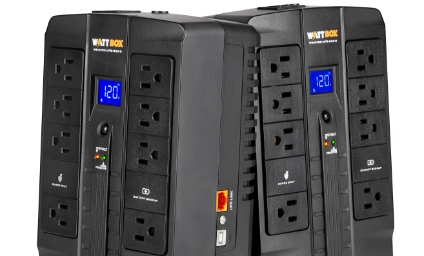 Standby
The 625VA and 850VA Standby UPS & OvrC Battery Pack provide power and built-in surge protection during outages and brownouts. Plus, when you pair these models with a 300- or 800-Series IP WattBox, you'll unlock the power of OvrC for even more features like load shedding, remote alarm silencing, and battery health alerts.
Shop now