---
A Connected Ecosystem
OvrC works with an ever-expanding list of devices, including hundreds of popular products. Using multiple OvrC-enabled products in a job makes it easy to configure and manage your entire project in a single, easy-to-use platform. Learn more about the OvrC Ecosystem >>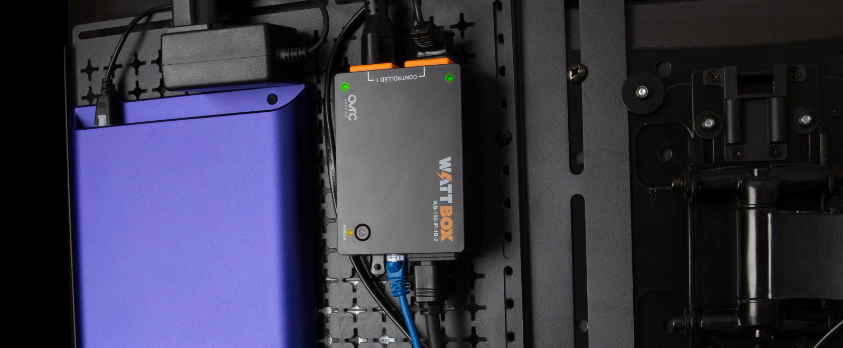 The Power of Control
WattBox and OvrC work together to help you remotely troubleshoot and solve problems, reduce truck rolls, and limit service calls – all for free. Through the easy-to-use OvrC desktop or mobile app, you're able to reboot devices and quickly fix common issues to keep your customer's system running smoothly. You can even alert your customers that you've fixed their connectivity after the fact to reaffirm the value of your service. That's the power of WattBox and OvrC.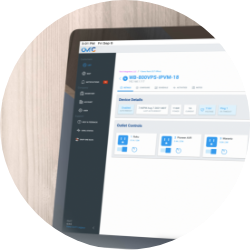 Maintain the Network
WattBox + OvrC will regularly check your customer's internet connection and reboot if needed, saving you unnecessary trucks rolls.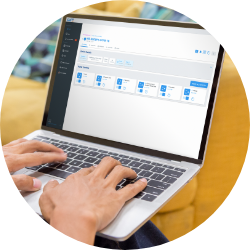 Schedule Reboots
OvrC allows you to schedule regular reboots, preventing devices from slowing down or locking up.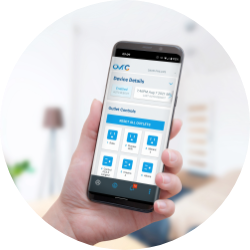 Real-Time Notifications
Get real-time notifications if a device goes offline or voltage falls outside a safe range. You can also get UPS alerts, including AC power and battery health.
Grow Your Business
WattBox makes it simple to offer troubleshooting for your clients and create an ongoing source of revenue via service contracts with your customers. Building recurring revenue with WattBox + OvrC is easy, because you can keep an eye on your client's network and fix problems quickly – all without ever leaving your couch.
Empower Your Clients
Through the OvrC portal, you can customize the OvrC Home app with basic commands, so your clients can perform resets and fix small issues on their own.
Claiming Devices is Simple
Make the most of remote management by claiming your WattBox device through OvrC. 1. Log in to your OvrC Account 2. Select customer location 3. Add your WattBox devices
Get Started
Upgrade to OvrC Pro
Upgrade to OvrC Pro, and youíll get full visibility of all connected devices and premium network transparency, so you can tackle common network issues quickly and discreetly, without rolling a truck.
View System Health
Network Diagnostics
Scan & Monitor Devices
Advanced Remote Access
Product Integration
Learn More