Binary™ B6A Active Series High Speed HDMI Cables with Ethernet
B6A-1080-A
Description
Description
Not every job requires a full 4K solution! Some just need a sturdy long-length cable. And our 20, 25, and 30 meter B6A Active HDMI cables are ready for those long runs
Binary B6A Active Series High Speed HDMI Cables with Ethernet
Not every job requires a full 4K solution! Some just need a sturdy long-length cable. And our 20, 25, and 30 meter B6A Active HDMI cables are ready for those long runs. Built for resilience, these directional cables are more than capable of handling 1080p signals. Plus, they utilize our exclusive GripTek™ locking technology to create extra-secure connections.


Directional, Powered Cable: - This cable is directional and must be powered in two places. The "DISPLAY" end must be plugged in to the TV, projector, etc., and the "SOURCE" end must be plugged in to the Blu-ray Player, receiver, matrix, etc. Customers using any brand of Active HDMI cables with Binary 3x1 and 5x1 HDMI Switchers may not be able to get audio and video due to DDC timing issues.

Active Technology
High performance microelectronics are integrated into each Active connector head. These valuable chipsets automatically monitor and protect your signal to ensure reliable transmission – so you can send 1080p signals up to 30M.
Need For Speed
This B6A Active High Speed HDMI cable is so sturdy that it exceeds bandwidth requirements for 1080p, 3D, Deep Color, Dolby TrueHD, DTS HD-Master and Ethernet.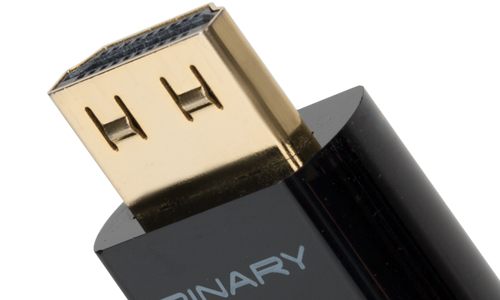 A GripTek™ Guarantee
Common cable-related service calls are easily prevented thanks to GripTek™, Binary's exclusive gripping HDMI connector. Small bumps on the connector create a strong hold and require up to 8lbs. of pulling force to remove - that's 40% more force than a traditional HDMI connector.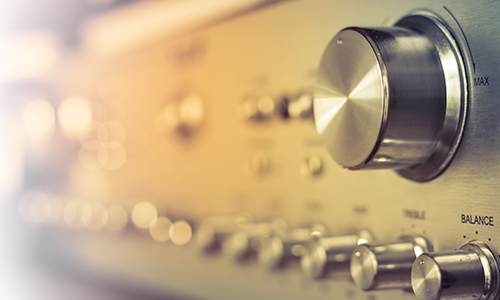 Two-Way Audio With ARC
For a high-tech way to transmit audio back to a centralized location, an AVR, or another system, use the ARC (Audio Return Channel) feature to send audio from a smart TV or another source in the viewing room back to the head end. It's great for smart TVs, Blu-Ray players, or other content sources which stream original audio and video straight from the box.
Specs
Specifications
| B6A-1080-20 | B6A-1080-25 | B6A-1080-30 |
| --- | --- | --- |
| 20m/65.6 ft | 25m/82 ft | 30m/98.4 ft |
| HDMI 1.4 | HDMI 1.4 | HDMI 1.4 |
| HDCP 2.0 | HDCP 2.0 | HDCP 2.0 |
| 10.2Gbps | 10.2Gbps | 10.2Gbps |
| 1080 / 1920 x 1080 | 1080 / 1920 x 1080 | 1080 / 1920 x 1080 |
| Yes | Yes | Yes |
| Yes | Yes | Yes |
| Not Required | Not Required | Not Required |
| RoHS, CL3, FT4, UL-Listed | RoHS, CL3, FT4, UL-Listed | RoHS, CL3, FT4, UL-Listed |
| Yes | Yes | Yes |
| Black | Black | Black |
| 24 AWG | 25 AWG | 26 AWG |
| Each | Each | Each |
Length
HDMI Compliance
HDCP Compliance
Bandwidth
Video Resolution
3D Support
HDMI GripTek
External Power Supply
Certifications
HDMI High Speed with Ethernet
Color
Gauge
Sold As
2-Year Limited Warranty
This Binary™ product has a 2-year limited Warranty. This warranty includes parts and labor repairs on all components found to be defective in material or workmanship under normal conditions of use. This warranty will not apply to products that have been abused, modified or disassembled. Products to be repaired under this warranty must be returned to Snap One or a designated service center with prior notification and an assigned return authorization number (RA).
Keycap engravings
This feature is not currently optimized for mobile devices. We apologize for any inconvenience this may have caused. Please access Keycap engravings from a tablet or desktop computer.