Logitech® Harmony Companion Universal Remote, Hub and App
LOGI-HARMONY-COMP-A
Description
Specs
Support
Description
Description
The Logitech® Harmony Companion provides a quality solution for clients looking for a universal remote without the complexity of a touch screen.
Logitech® Harmony Companion Universal Remote, Hub and App
The Logitech Harmony Companion provides a quality solution for clients looking for a universal remote without the complexity of a touch screen. Give your client control over everything from their AV receiver and Roku, to their smart lights and thermostats and create an experience they'll love. Equipped with a multi-year battery, an ergonomic feel, and a streamlined button layout, this remote is great for secondary rooms.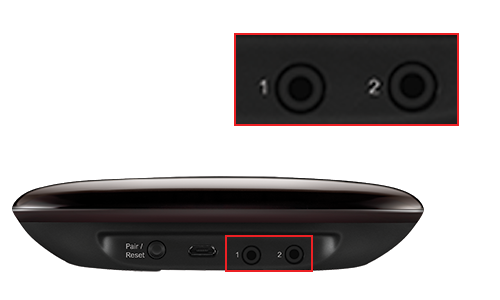 Two 2.5mm IR Ports
Two assignable 2.5mm IR ports let your client use the included single IR mini-blaster in addition to the blasters in the top of the hub.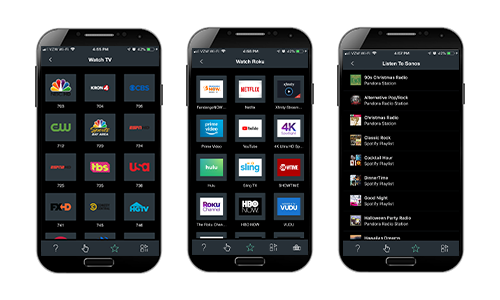 Favorite Channels on Harmony App
With Image-based icons on the Harmony App, access to favorite channels, Sonos playlists, or Roku apps is easy with the touch of a button.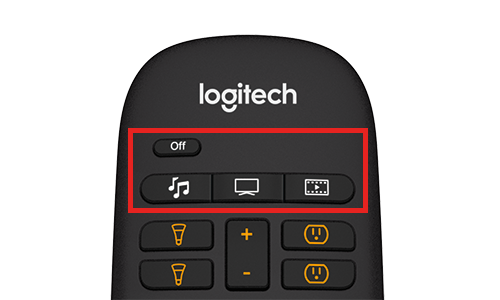 Activity Based Controls
Three dedicated Activity buttons with short/long press functions allow control of up to six favorite Activities, while the Off button turns everything off with a single touch of a button.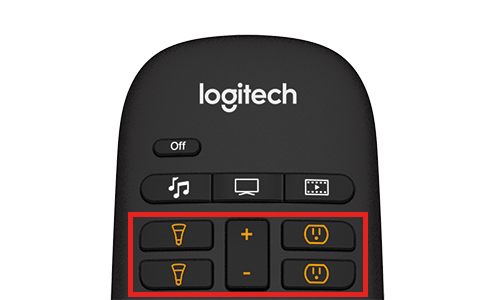 Home Control Buttons
These buttons are a user favorite, providing physical buttons to turn on/off and dim/brighten lighting and outlet based products.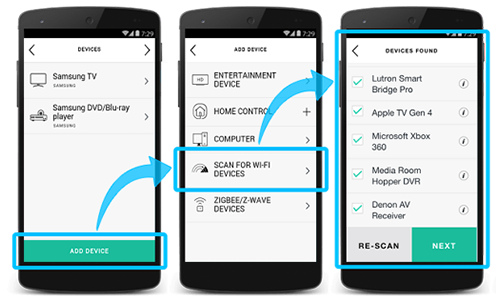 Simple & Efficient Mobile-based Programming
Easy-to-learn programming that averages less than 30 minutes on an iOS or Android device. Add voice, Sonos, etc. in about 5 minutes each.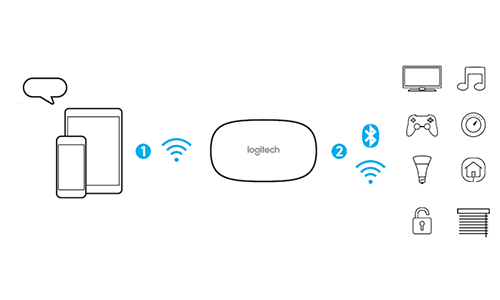 IR, IP, and Bluetooth Control of Wireless Audio, Lighting, and Thermostat Products, plus Voice Integration
End users can manage entertainment devices as well as lighting, audio, and thermostat products. Also compatible with Amazon Alexa and Google Assistant for an easy to control smart home.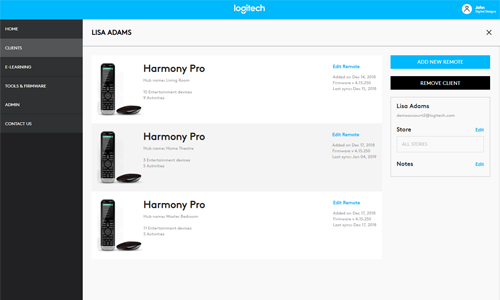 Off-site Management
Remotely manage Harmony clients from the Logitech Pro Portal. Installers can update programming remotely without the added expense of a truck roll.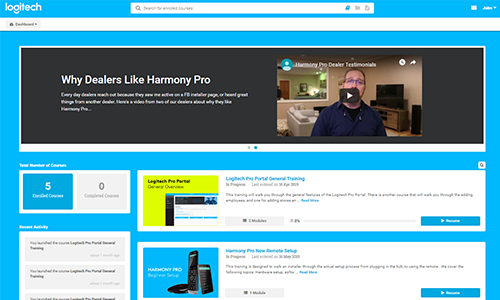 Online Learning
Harmony offers a best-in-class online learning environment with interactive trainings designed to quickly teach installers programming best practices.
Specs
Specifications
LOGI-HARMONY-COMP
Remote and hub combo
Antennas: Internal (remote to hub)
Antenna Range: 30-60 ft depending on materials
Antenna Frequency: 2.4ghz RF
Button cell battery
No
No
Yes, unlimited apps, four actively running
Yes, unlimited apps, four actively running
IR, Bluetooth, IP (cloud and local)
Yes
Yes
Yes
Yes, on app
Yes, only limited by memory
Yes
Yes
Yes, PC/Mac, and Mobile programming
Two, 2.5mm ports
One 2.5mm IR blaster
Yes
Table top
No
Remote and hub
(1) 2.5mm IR blaster, (1) 1amp power cable for hub
UL, BT, WiFi, CE, USB
Retail box
Remote: 2.2" x 7.25" x .75"
Hub: 4.75" x 1.25" x 4"
Remote: 4.4 oz
Hub: 4 oz
Micro-USB 5V-1amp, 6 ft
Sold As
Antennas
Battery Description
Color Touchscreen
Integrated Tilt Sensor Backlighting
iOS App Available
Android App Available
Supported Control Protocols
Control via IR
Control via Bluetooth
Controls TCP/IP Devices
Supports 2-Way Feedback
Commands/Macros Allowed
Programmable 5-Way Joystick
Programmable Hard Buttons
USB Programming
Number of IR Ports
IR Flashers
IR Routable Ports
Mounting
Rack Mountable
Included Hardware
Included Accessories
Certifications
Packaging
Dimensions (W x H x D)
Weight
External Power Supply
Support
Manuals and Guides

Affiliate Warranty Information
We want to make our Affiliate program as easy as possible. That is why we process all claims directly without any third party telephone tag. Specific warranty terms and details from the manufacturer are listed below.
1-Year Limited Warranty
Logitech warrants to the original purchaser that your Logitech hardware product shall be free from defects in material and workmanship for the length of time, identified on your product package and/or at www.logitech.com under specifications for your product, from the date of purchase (or delivery as may be required in certain jurisdictions). You may also find this information by selecting your product in the Online Support section of our website at support.logitech.com. Except where prohibited by applicable law, this warranty is nontransferable and is limited to the original purchaser and the country in which the product was purchased. This warranty gives you specific legal rights, and you may also have other rights, including a longer warranty duration that may vary under local laws.
Keycap engravings
This feature is not currently optimized for mobile devices. We apologize for any inconvenience this may have caused. Please access Keycap engravings from a tablet or desktop computer.