---
All Autonomic eSeries products are designed with the innovative eAudioCast technology, which allows you to completely customize your audio install. Simply pair an eSeries streamer and amplifier to deliver hi-res music playback over the network. This Ethernet connection provides a better install for you, and a superior listening experience for your customers.
Shop Now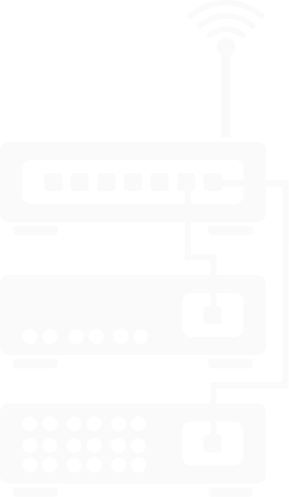 Fewer Wires
eAudioCast puts audio on the network, so you'll have fewer cables to run. This means you'll save time, install a cleaner rack, and be able to easily set up any sized audio solution.
Scalable
From basic four-zone setups to large projects, Autonomic products are scalable up to 32 streams and 96 zones. Need to add a zone or stream to an existing project? No problem. eAudioCast makes it easy to expand a system without running additional cables.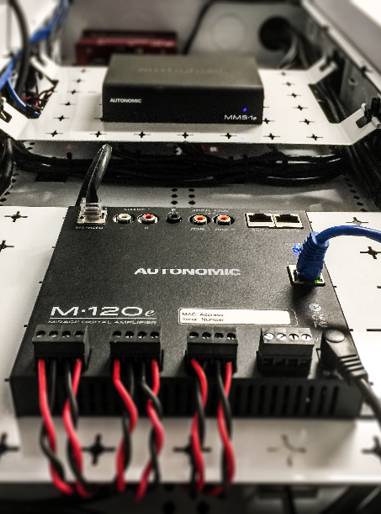 Flexible
eAudioCast means you can place audio equipment where you best see fit. Whether you want to place an amp behind a TV or in a rack, the choice is yours.
Music & More
In addition to playing music from streaming services and local files, eAudioCast also supports audio from any device plugged into the amp. Simply place a 120e behind a TV, and you can play the television's audio across any zone in the house.
Shop Now