---
Getting Started
Autonomic makes it easy to customize and configure your audio install, and getting started is simple. Here are some things to consider when purchasing your Autonomic system.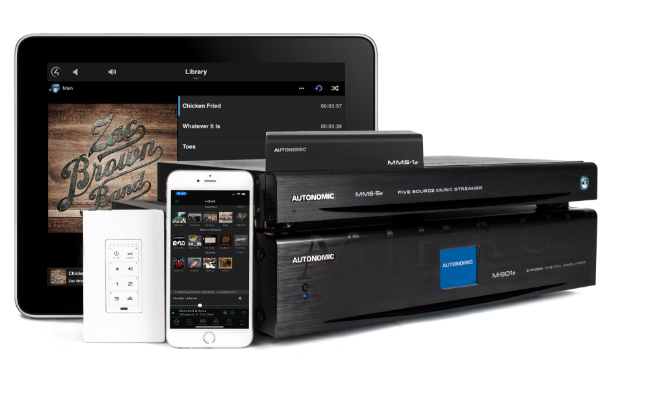 ---
Step 1: Choosing Your Streamer
---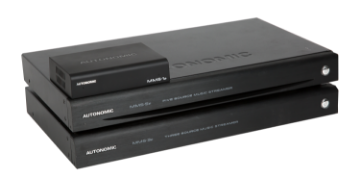 The music streamer is the backbone of your audio install, so choosing the right one is key. When selecting a streamer, it's good to consider exactly how many streams of content your customer will use. A typical user-to-stream ratio is 2:1; therefore a four-person household will likely need two streams of audio.

You also want to consider how much local music content your customer has. Autonomic streamers can store a finite number of songs on the device itself, but they're also compatible with external hard drives if additional storage is needed.

---
Step 2: Choosing Your Amplifier
---
To determine which Autonomic amp you should purchase, you first need to determine how many rooms (zones) will be playing audio. Add more zones by using multiple amplifiers or utilizing line-level outputs.

You can also use Autonomic amplifiers for standard multi-channel applications where matrixing and IP control is needed.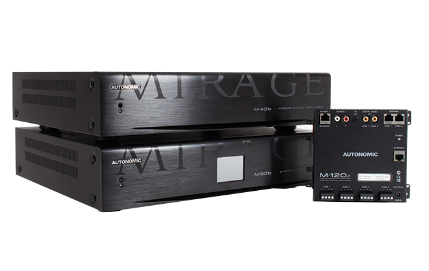 As a reminder, you MUST have an Autonomic amplifier to enable eAudioCast. To learn more about the benefits of eAudioCast, click here
---
Step 3: Choosing Your Customer's Control
---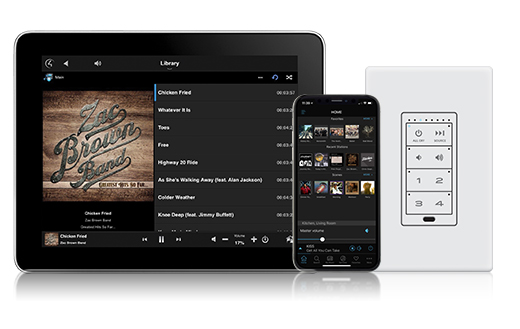 Once you leave the jobsite, your customer takes complete control of the system. This may seem daunting, but Autonomic provides three superb control options to best serve your customer's needs.

Choose from our list of compatible control systems, the innovative TuneBridge app for a standalone option, or an in-wall keypad for local control within the room.
---
Step 4: Installing Your System
---
---
Step 5: Managing Your System
---
Once your Autonomic products are installed, you'll need a way to manage and monitor them. Simply claim them on OvrC for complete remote management. With OvrC, you can check online/offline status, get remote firmware updates, add new services for your customer, and more.
Start Configuration
To claim your Autonomic device:

1. Log in to your OvrC account
2. Select customer location
3. Add your Autonomic devices