---
TuneBridge:
A Revolutionary App
Let your customers control their Autonomic music system from their mobile device or tablet. Designed with a music-first approach, this app allows them to search songs across services, add favorites, create scenes, group rooms, and more.

Music-First Approach
TuneBridge allows for a streamlined listening experience across multiple services. Listening to a song on Spotify? Use it to start a Pandora radio station.

Global Search
Search across all streaming services and local files simultaneously. Plus, the app will automatically select the highest-quality source to listen to.

Simple Navigation
An innovative control panel makes it easy to find what you're looking for and puts the most popular functions like Room Grouping, Scenes, and Favorites just a click away.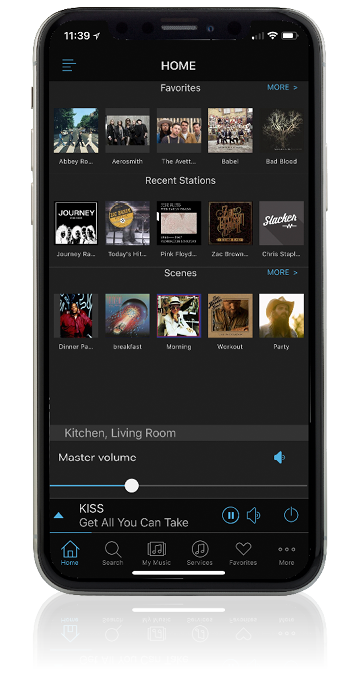 See it in Action
See how the redesigned TuneBridge app makes music come to life throughout the entire house.
TuneBridge Introduction
We'll walk you through this easy-to-use app, so you can give your customers the best in music.
Watch Video
Room Grouping
Control music and volume for individual rooms, or group rooms together for a more immersive listening experience.
Watch Video
Create a Scene
Choose specific music and rooms to create a scene you can recall anytime you see fit. Hosting a party? Play your Party Scene, complete with custom dance tunes, rooms, and even a schedule.
Watch Video
Vast Lineup of Streaming Services
From Pandora to Spotify, the Autonomic app supports the world's most popular music streaming services, so customers don't have to compromise on which playlists they can hear.