BenQ HT9050 LED 4K Ultra HD 2,200 Lumen Projector
BENQ-HT9050-A
Description
Specs
Support
Description
Description
For a spectacular image made possible by HDR10 and Dolby Vision, plus the enveloping, multi-dimensional audio of DTS:X™ and Dolby Atmos®, upgrade to the PE-VSX-LX302.
BenQ HT9050 LED 4K Ultra HD 2,200 Lumen Projector
Dedicated home theaters deserve a dedicated premium projector. Powered by revolutionary Philips ColorSpark™ HLD LED technology with a 20,000 hour life, the HT9050 produces 8.3 million distinct pixels for 4K UHD performance without panel-related artifacting. Even better — it boasts cinema-accurate colors from an ultra-wide DCI-P3 color gamut that rivals the picture quality of a commercial digital cinema. Not only does it use BenQ-exclusive CinematicColor™ Technology, but it also generates a stunning 50,000:1 dynamic contrast for the most cinematic widescreen film viewing experience. With intelligent functionality and added installation flexibility, the HT9050's comprehensive features will integrate seamlessly into any upscale home theater.

BenQ's LED Technology: Brighter & More Brilliant
Philips ColorSpark™ HLD LED technology combines the power of 2,200 Lumens with up to 20,000 hours of lamp life, making it much brighter than other LED projectors and longer lasting than traditional DLP projectors. This no-compromise engineering approach produces a consistently brighter image and breathtaking color gamut.
Benefits of LED Technology
Enjoy long maintenance-free lamp life and instant on/off response. BenQ's industry-exclusive LED projector delivers the same powerful image quality from the day you install it until the day you stop using it, offering pristine color preservation, a brighter picture, and longer life than conventional projectors.

DCI-P3: An Unmatched Spectrum of Visible Light
Combined with the power of ColorSpark HLD LEDs and BenQ's industry-exclusive CinematicColor Technology, the HT9050 has been upgraded to the DCI-P3 color range, significantly greater than Rec. 709 capabilities. DCI-P3 provides far more colors on a much larger portion of the visible light spectrum, and the result is vibrant cinematic color performance that's unattainable with lesser color specifications. Using DCI-P3 technology, the HT9050 can replicate cinematic experiences with the brightness intensity and precise color accuracy that Hollywood originally intended.

8.3 Million Pixels of True 4K UHD
This 4K projector achieves the Consumer Technology Association's 4K Ultra HD specification at a resolution of 2716 x 1528 (4.15 million) micromirrors. Via a dual-position optual actuator, it also uses XPR fast-switching technology with state-of-the-art image processing to double the resolution to 8.3 million distinct pixels per frame—which is four times the resolution of full 1080p HD. It also reduces the blur between pixels for supreme clarity and crisp image details.

Deeper Native Contrast
Native ANSI measures the ability of projectors to produce extreme levels of brightness and darkness by measuring black and white levels on a checkerboard pattern. With industry-leading levels of high native ANSI contrast ratio performance, the HT9050 generates deep, true blacks and resolves subtle layers of fine details in both dark and bright scenes without washout.

Accurate Skin Tone Pigmentation
BenQ's complex color algorithms flawlessly render saturated colors, fine gradients, intermediate hues and subtle pigments, while its Flesh Tone feature prevents skin tone discoloration caused by the projection beam light, so every shade can be portrayed as beautifully and accurately as possible.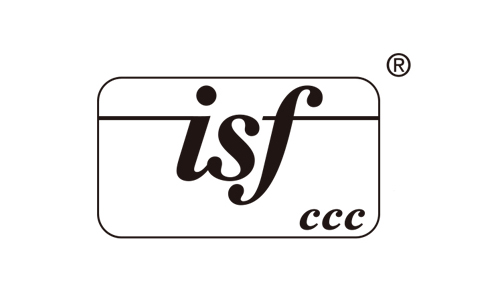 ISFccc® Certification
Offering built-in ISFccc® calibration from the highly-reputed Imaging Science Foundation, the HT9050's image and color performance can be customized for any space, along with preset light balance modes for day and night. Deliver professionally calibrated visual entertainment to any customer with confidence.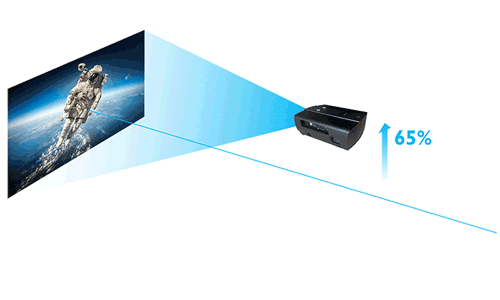 The Ultimate Install Flexibility
Manual lens shift allows you to optically move the image vertically or horizontally on the screen to overcome minor installation miscalculations, ensuring the projected image will always land precisely over the area you need.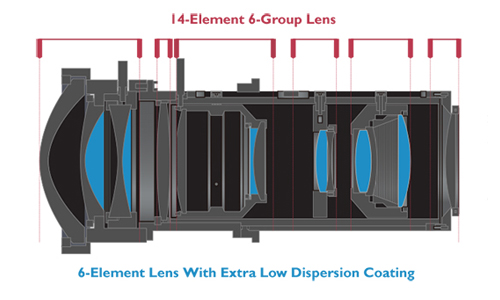 High-Precision 14-Element 6-Group Lens Array
A super-high resolution 14-element lens array is structured into six groups of metal barrel and cell framework. This lens array far outshines 1080p projection systems by delivering long-lasting 4K performance through greater light penetration, clarity, and sharpness across the entire screen.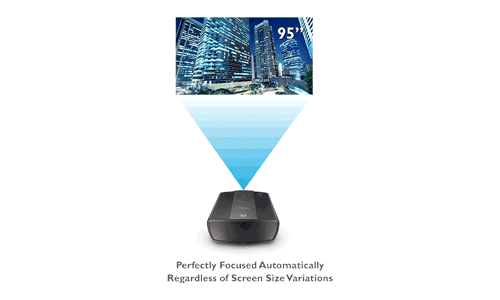 Synchronized True Zoom and Focus System
BenQ's True Zoom function automatically makes focus adjustments and optimizes the zoom ratio to deliver visually perfect focus without blemishes. Three focusing lens groups adjust simultaneously with the zoom lens group to negate any curved field for immaculate cinematic performance and high-precision clarity at every corner of the image.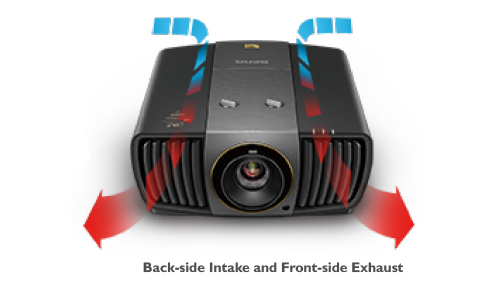 Sleek Front-Facing Ventilation
Through a sleek, simple front-facing ventilation design, the HT9050 is suitable for subtle ceiling-mount, hidden, cabinet, or wall inset installations. Its minimalist shape blends into any existing interior decor and creates flexible integration opportunities.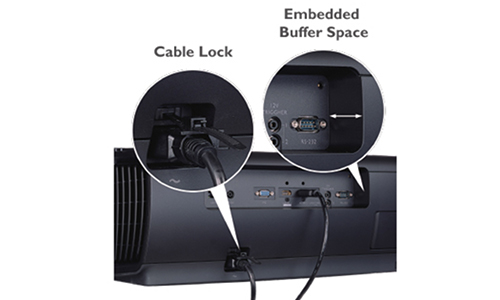 Advanced Interface Design
The HT9050's unobstructed port layout separates the power and video signal to eliminate interference without visible clutter, with enough buffer space clearance to accommodate thick high-quality cables and HDMI / power cable locks to hold them securely in place.
Specs
Specifications
BENQ-HT9050
2200 ANSI Lumens
Type: Lamp (PHILIPS HLD)
Life: 20,000 hours (Lamp life results will vary depending on environmental conditions and usage. Actual product's features and specifications are subject to change without notice.)
1.36~2.03
50,000:1
16:9
1.5:1
Vertical: ± 65% / Horizontal: ± 27%
95"~180" / 300"
D-Sub x1
HDMI x2
x2
USB Type B x1
RS232 x1
IR Receiver x2
IR in x1
Standard: Lens Cover
Remote Control with Battery
Power Cord (by region)
User Manual CD
Quick Start Guide
Warranty Card
8.85" x 22.23" x 18.53"
40.8 lb
Lumens
Lightsource
Throw Ratio
Contrast Ratio
Aspect Ratio
Zoom Ratio
Lens Shift
Maximum Image Size
Inputs
12V Trigger
Connectors
Included Accessories
Dimensions (W x H x D)
Weight
Support
Manuals and Guides

Sales Resources

Support Documents



BenQ Limited Warranty
We want to make our Affiliate program as easy as possible. That's why we process all claims directly, without any third party telephone tag. Click here for specific warranty terms and details from the manufacturer.