ecobee Junction Box Adapter Plate (Pack of 20)
EB-HVAC-ADAPTPLT-01-A
Description
Specs
Support
Description
Description
Install ecobee thermostats to any junction box.
ecobee Junction Box Adapter Plate
Install ecobee thermostats to any junction box.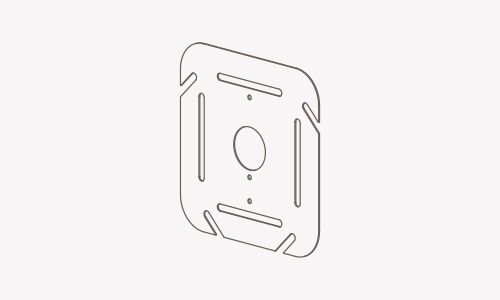 Plate Materials
Low carbon steel
Nickel plating (no exposed steel)
Free of oils, mold release, debris, and other contaminates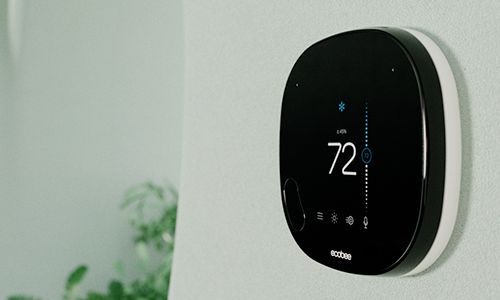 ecobee Thermostat Compatibility:
ecobee SmartThermostat with voice control
ecobee SmartThermostat Pro with voice control
ecobee4
ecobee4 Pro
ecobee3 lite
ecobee3 lite Pro
ecobee3
What's in the Box
Junction Box Adapter Plate X 20
Installation guide x20
Junction Box Compatibility
Any single gang junction box:
Horizontal device boxes
Vertical device boxes
Square device boxes
Specs
Specifications
EB-HVAC-ADAPTPLT-01
4.72 in. x 4.72 in. x 0.03 in.
Low carbon steel, Nickel plating (no exposed steel)
20 pack
Dimensions (W x H x D)
Construction
Sold As
Support
Manuals and Guides

Distributed Brand Warranty
We want to make our Third-Party Partner program as easy as possible. That's why we process all claims directly, without any third party telephone tag. Specific warranty terms and details from the manufacturer can be found at ecoobee Limited Warranty.
Keycap engravings
This feature is not currently optimized for mobile devices. We apologize for any inconvenience this may have caused. Please access Keycap engravings from a tablet or desktop computer.