Episode® Flush Mount Brackets for In-Ceiling Speakers
ESS-FLUSH-IC-A
Description
Specs
Support
Description
Description
With the capability of generating intense BlueCore laser-powered brightness for 20,000 hours of maintenance-free operation, the BenQ LK952 harnesses enduring DLP picture quality and razor-sharp 4K resolution to deliver impactful visuals.
Episode® Flush Mount Brackets for In-Ceiling Speakers
Episode Flush Mount Brackets let you install all Episode residential in-ceiling speakers with a smooth, flush finish, allowing the grille to recess and sit flush with the ceiling for cosmetically-conscious customers. Complete with a mudguard and cutout template, these brackets easily cinch down with the same familiar dogs on our traditional speakers. They also have the option to screw in for additional security.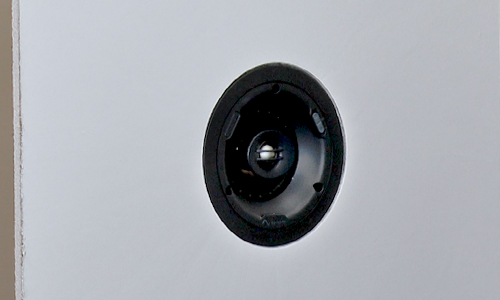 Smooth Finish
A traditional magnetic grille sticks out several millimeters from the ceiling surface, often hindering the overall aesthetic of the space. With our Flush Mount Brackets, you can remove the grille offset from the ceiling and create a flush, integrated speaker your customers will love.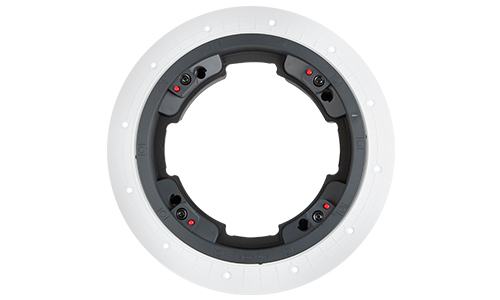 Cost-Effective Solution
These low-cost mounts allow you to invest in a flush-mount solution with little overhead. Plus, you can confidently leave these mounts in the hands of whoever is doing the drywall without worrying about expensive brackets being lost or damaged.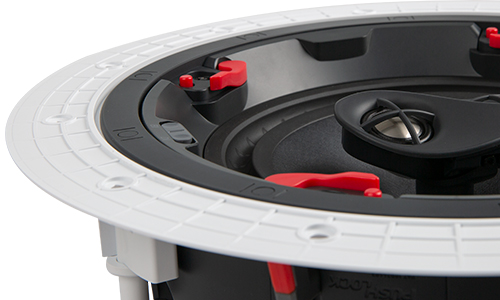 Fits 4-, 6-, and 8-inch In-Ceiling Speakers
Our flush mount brackets fit every 4-, 6-, and 8-inch in-ceiling speaker in our Signature by Episode line and our 150, 350, and 550 Series residential speakers.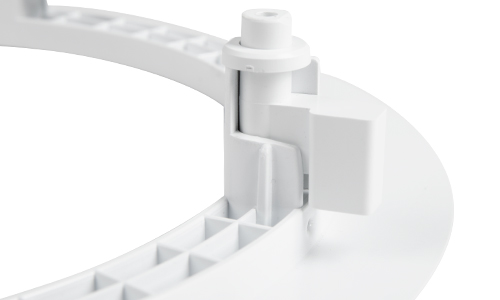 Secure Mounting
These brackets use the same screw-down dogs as our traditional speakers, providing a very strong and very familiar solution that makes your job easier. And if you need extra security, the brackets have holes for mounting with drywall screws.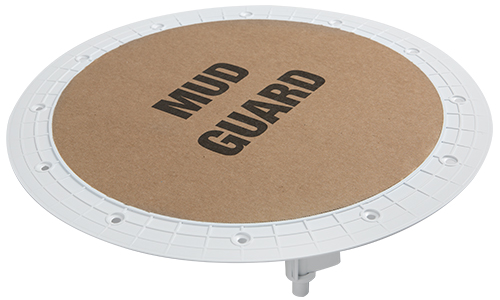 Cutout Template & Mudguard Included
Things don't get any easier than our Flush Mount Bracket installation. The included template means the cutout is perfect every time, and the mudguard keeps the bracket clean and ready for speaker installation.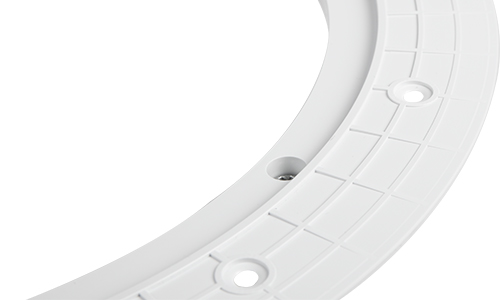 Tapered Flange
The tapered flange helps hold the mud in place and allows you to transition the drywall mud from the bracket to the sheetrock with ease.
Specs
Specifications
| ESS-FLUSH-IC-4 | ESS-FLUSH-IC-6 | ESS-FLUSH-IC-8 |
| --- | --- | --- |
| Each | Each | Each |
Support
Manuals and Guides

Lifetime Limited Warranty
All Episode® Signature Speakers have a Lifetime Limited Warranty. This warranty includes parts and labor repairs on all components found to be defective in material or workmanship under normal conditions of use. This warranty shall not apply to products that have been abused, modified, or disassembled. Products to be repaired under this warranty must be returned to SnapAV or a designated service center with prior notification and an assigned return authorization number (RA).