FX Luminaire® PL Path Light Top Assembly with Luxor® Technology
FX-PL-LEDTA-BZ-A
Description
Specs
Support
Description
Description
The wide angle of the PL path light provides broad lighting for large spaces. The sleek, lightweight aluminum fixture beautifully illuminates a range of settings.
FX Luminaire® PL Path Light Top Assembly with Luxor® Technology
The wide angle of the PL path light provides broad lighting for large spaces. The sleek, lightweight aluminum fixture beautifully illuminates a range of settings. The PL is compatible with Luxor technology for zoning, dimming, and RGBW color-changing capabilities.

Next-Generation Landscape Lighting Control
Luxor is FX Luminaire's premium lighting control option and the most advanced and flexible low-voltage landscape lighting transformer on the market. Luxor incorporates zoning, dimming, and color capabilities into a single control system using a simple two-wire path installation.

Set the Mood
Zoning programs lights into preset themes for outdoor activities like barbecues, meetings, or parties. Dimming adjusts desired dimming percentage anywhere within a system. Create up to 250 individual lighting groups that can be controlled independently and dimmed from 1–100%.

Color Your World
Luxor features 30,000 vibrant colors using state-of-the-art RGBW LED technology to create custom lighting themes for outdoor holiday displays, sporting events, company parties, or special occasions. Plus, adjust color temperatures for distinctive looks throughout the year.

Bring the Outside In
Seamlessly integrate the next-generation capabilities of the Luxor lighting controller into smart home systems to enable one-stop management of indoor and outdoor living spaces. Luxor fully integrates with leading home automation solutions.

Designing with Path Lights
FX Luminaire path lights provide unparalleled freedom to create the ideal setting for every project. Illuminate walkways, create ambience, increase safety, and highlight landscape features for a stunning look your customers will love.

Cool Down — or Warm Up!
Choose warm or cool color temperature filters for distinctive looks year-round. Four interchangeable filters are included with most integrated LED fixtures. Upgrade to Luxor ZDC to design with 30,000 vibrant colors using the latest LED technology.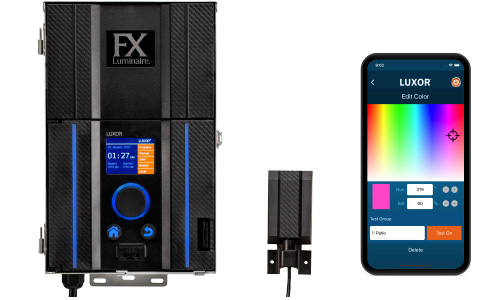 Versatile Control Options
Use the Luxor Wi-Fi module and the Luxor app to adjust fixture intensity and color, create unique themes, and fine-tune color palettes from anywhere! Plus, this controller can be hardwired for added convenience.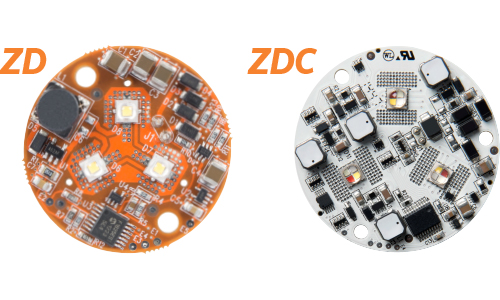 PowerBoard™ LED Technology
FX Luminaire LED systems deliver optimal performance in any environment. Built-in optics platforms provide a simple configuration for selecting color temperatures and beam angle spreads.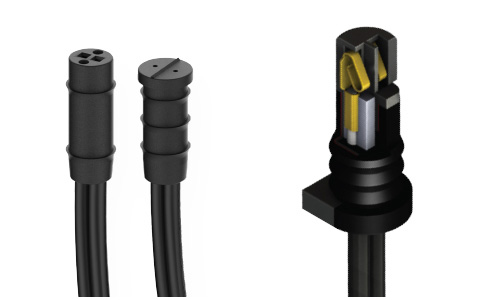 MoistureBlock™ Technology
MoistureBlock technology provides an additional layer of protection from outdoor elements to prevent moisture intrusion that could lead to corrosion and electrical failure.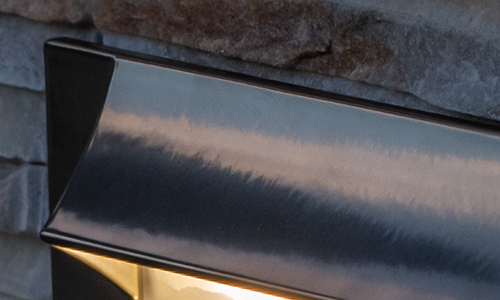 Engineered to Withstand the Elements
All FX Luminaire products are manufactured to the highest ISO standards with a wide selection of premium materials.
Specs
Specifications
FX-PL-LEDTA-BZ
Aluminum
FX-A-ZD3LED-12RA-BZ
FX-A-ZDC-12RA-BZ
6" (152 mm)
3" (76 mm)
Finish
Compatibility
Width
Height
Support
Manuals and Guides

Support Documents

Distributed Brand Warranty
We want to make our Third-Party Partner program as easy as possible. That's why we process all claims directly, without any third party telephone tag. Specific warranty terms and details from the manufacturer are below. View the full FX Luminaire® Warranty.
Keycap engravings
This feature is not currently optimized for mobile devices. We apologize for any inconvenience this may have caused. Please access Keycap engravings from a tablet or desktop computer.