BenQ MH733 DLP 1080p 4000 Lumen Projector
BENQ-MH733-A
Description
Specs
Support
Description
Description
Full HD 1080p and 4,000 lumens of high-brightness enable comfortable, lights-on presentations to promote discussion, collaboration, and note-taking in larger meeting rooms
BenQ MH733 DLP 1080p 4000 Lumen Projector
Full HD 1080p and 4,000 lumens of high-brightness enable comfortable, lights-on presentations to promote discussion, collaboration, and note-taking in larger meeting rooms. The high luminance boosts picture quality and enables visibility for even those seated furthest away from the screen, and two-megapixel high resolution offers crisp details and sharp images. A 2D Keystone allows for hassle-free projection from any angle, and Corner Fit automatically adjusts all four corners of an image for aligned images in any application.
Important Note - To avoid HDCP errors when running MoIP via point to point or over a network, set the MoIP receiver to 1080p/50Hz for optimal display.

Crisp Full HD 1080p for Expanded Viewing
Full HD 1080p resolution offers enhanced productivity for professional presentations. The two-megapixel high resolution delivers ultra-sharp readability, enhanced picture detail, and additional presentation real estate for expanded content.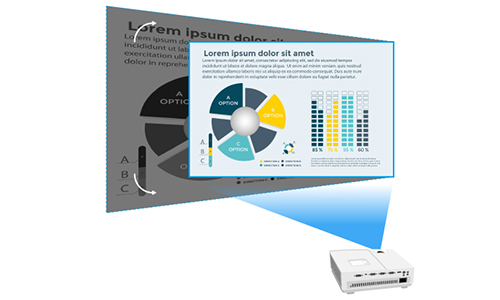 2D Keystone for Any Angle Alignment
Adjusting the projected image vertically and horizontally to correct trapezoidal distortion when the projector is tilted or placed off center, a 2D Keystone compensates for any projection angle or position. The projector may be placed anywhere on a u-shaped table without hassle, enhancing presentation freedom for optimal viewing experiences.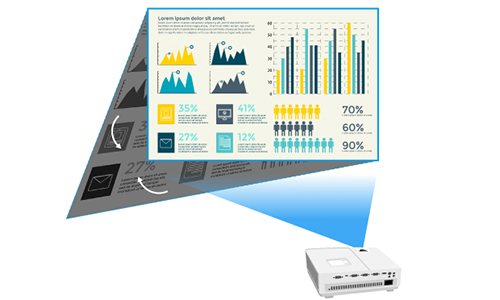 Corner Fit to Optimize Any Surface
A flexible and convenient way to align perfect pictures, Corner Fit adjusts each of the four corners of an image independently. When projecting on uneven spaces or within a restricted frame, Corner Fit corrects picture dimensions for professional results in any installation.

Comprehensive LAN Control Compatibility
BenQ business projectors are widely compatible with leading projector control systems including Crestron, AMX, PJ-Link, and Extron Control IP Link* for network control via LAN, making it simple to integrate into local networks. It also supports RS-232 for reliable long-distance installations up to 15 meters for situations without LAN.
* Developed by Extron, IP Link driver allows device monitoring, control, and support over LAN when MediaLink controller, IP Link Ethernet control interface, or another IP Link-enabled device is installed.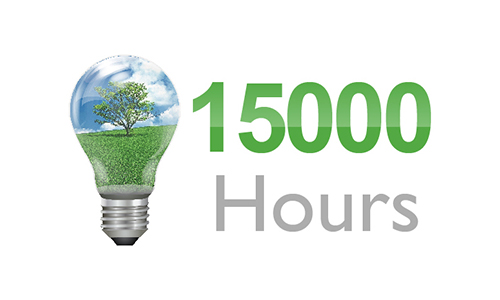 LampSave Mode
Fewer lamp replacements and less maintenance translates into an overall lower cost of ownership. LampSave Mode adjusts lamp power dynamically according to content, extending projector lamp life up to 50% when compared to normal mode.
Specs
Specifications
BENQ-MH733
Front/Rear
1
5.5 lbs
1920x1080
4000
Blue Core Laser
1.15-1.5
16000:1
16:9
1.3x
300"
HDMIx2;D-Sub, PC
x1
RJ45 x1
USB Type B mini x1
RS-232 Port (DB-9pin) x1
Speaker 10Wx1
11.7" x 4.7" x 8.7"
IR Receivers
IR Inputs
Weight
Supported Resolutions
Lumens
Lightsource
Throw Ratio
Contrast Ratio
Aspect Ratio
Zoom Ratio
Maximum Image Size
Inputs
12V Trigger
Connectors
Features
Dimensions (W x H x D)
Support
Manuals and Guides


BenQ Limited Warranty
We want to make our Affiliate program as easy as possible. That's why we process all claims directly, without any third party telephone tag. Click here for specific warranty terms and details from the manufacturer.
Keycap engravings
This feature is not currently optimized for mobile devices. We apologize for any inconvenience this may have caused. Please access Keycap engravings from a tablet or desktop computer.