Ring Alarm Kit V2 700 Series (8-piece kit) - Standard
RI-ALM-8PKIT-V2-A
Description
Description
The Ring 8-piece alarm kit includes (1) Ring Base station, (1) Alarm Keypad, (1) Range Extender, (1) Motion Detector, and (4) Contact Sensors.
Ring Alarm Kit V2 700 Series (8-piece kit) - Standard
Expand your customer's Ring alarm system with additional contact sensors to secure each door and window in the home for total peace of mind.

Custom Home Protection
Create a safer, smarter home. Ring Alarm easily expands to fit your customers' needs, on their terms. Simply plug in the Ring Base Station, connect the components, and enable control from the keypad or from the Ring App.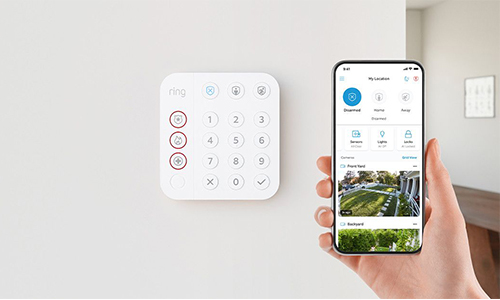 Complete Control With the Ring App
Set up notifications when someone enters a room, cracks open a window, or sets off the siren - all while letting your customers easily change alarm modes with a simple tap. Plus, you can enable control of every Ring device from one simple dashboard.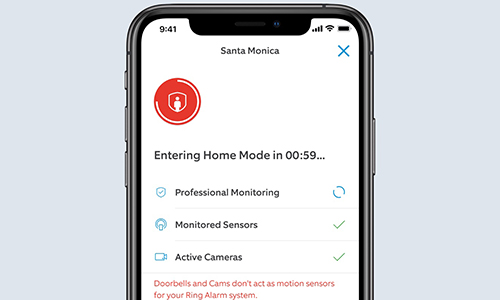 Custom Designed for Peace of Mind
Give your customers three modes of protection with this alarm kit.
Disarmed: All sensors in the home are disabled. Customers can come and go without worrying about triggering the alarm.
Home: All exterior and perimeter sensors are activated. Customers can keep an eye on kids or feel extra safe and snug right before bed.
Away: All sensors in the home are activated. Customers will always know when something happens while they're out and about.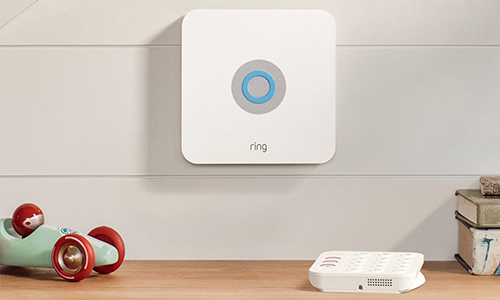 24-Hour Battery Backup
Keep the Ring Alarm online and connected to all devices at all times. If the power or Wi-fi goes down, customers are protected with battery power for up to 24 hours and optional cellular backup.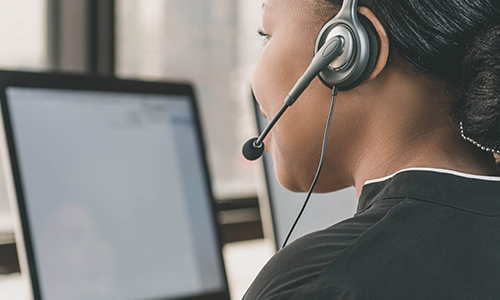 Add Emergency Support
With optional 24/7 professional monitoring, customers get an extra layer of support. Think of it as a personal emergency response team.
Support
Support Documents

Third-Party Partner Warranty
We want to make our Third-Party Partner program as easy as possible. That's why we process all claims directly, without any third party telephone tag. Specific warranty terms and details from the manufacturer can be found at Ring Limited Warranty & Theft Protection.