---
When Paul W. Klipsch set out to create the best sound reproduction in the world, he did so with his horn technology, creating a portal between listener and composer that elevated the listening experience to unimaginable heights. As the Keepers of the Sound, Klipsch defies everything you thought you knew about building great sound.
Shop now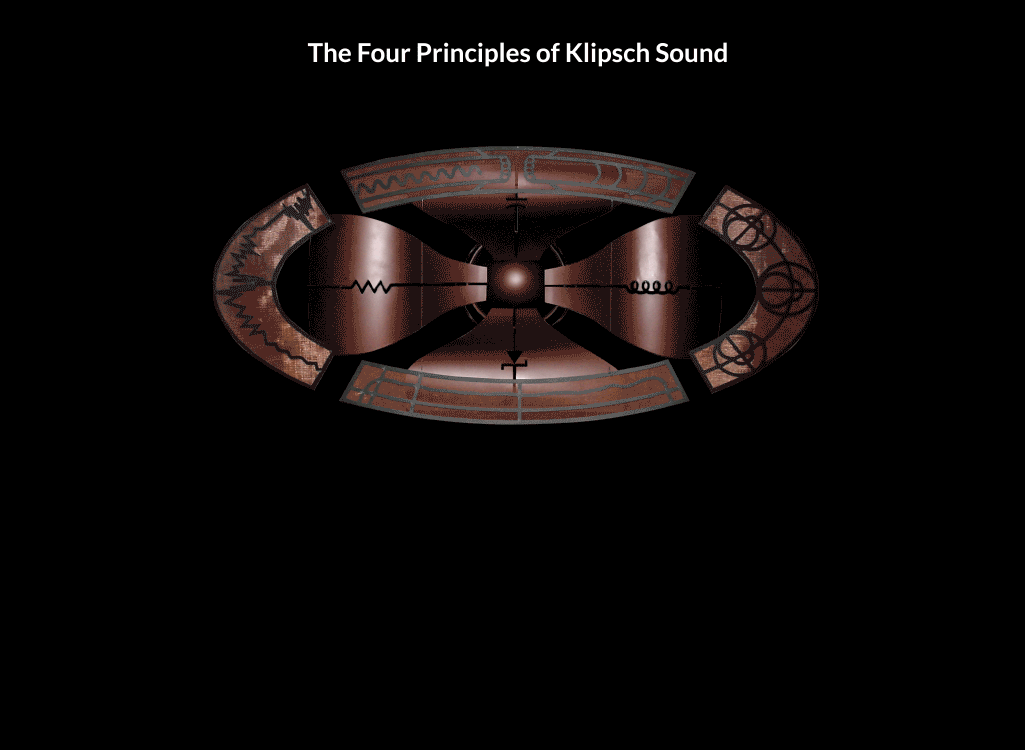 The Four Principles of Klipsch Sound
Paul W. Klipsch believed four principles to be the foundation for great sound. They continue to drive the design of every new Klipsch speaker, today and tomorrow.
High Efficiency/ Low Distortion
Klipsch horn technology is highly efficient, providing more accurate sound with less power and less distortion – resulting in louder, cleaner audio. Klipsch's Law: Efficiency is inversely proportional to distortion.
Wide Dynamic Range
The softest sounds are reproduced with remarkable clarity and the loudest sounds are delivered without harshness or distortion – with the greatest possible range between the two.
Controlled Directivity
Klipsch horn technology accurately directs sound to the proper locations, creating a more lifelike soundstage without wasting acoustic energy where sound is not needed or desired.
Flat Frequency Response
Audio is delivered without frequency bias – no unnatural highs, mids or lows – reproducing recorded sound as accurately as possible without colorization.
The Legendary Paul W. Klipsch – The Original Custom Integrator
Paul W. Klipsch wasn't afraid of hard work. He wanted great sound and wasn't afraid to create his own. Soon, his tiny tin shed in Hope, Arkansas, became home to Klipsch & Associates. There was no fancy lab, just guts and grit. It's this mentality that speaks to the custom integrator, because Paul was one himself, building his speakers by hand for two years before hiring his first employee. And to this day, Klipsch has preserved its founder's mentality on delivering great sound, taking care to deliver the very best in audio. Klipsch will always have the custom integrator in mind, because after all, it's in their blood.