Strong™ Universal Soundbar Bracket
SM-SBAR2-BKT-UNIV-A
Description
Specs
Support
Description
Description
With three-axis adjustment and flexible installation options, the All-Weather Soundbar Bracket will make your next outdoor TV system look and sound great.
Strong™ Universal Soundbar Bracket
With three-axis adjustment and flexible installation options, the Strong™ Universal Soundbar Bracket will make your next indoor or outdoor TV system look and sound great. In addition to streamlined aesthetics, these universal mounts also move with the TV as you adjust it, giving you perfect placement every time. The updated design offers additional rigidity and less flex to support heavier soundbars. Plus, a weatherproof coating ensures strength and reliability in the harshest conditions.
Important Note - To confirm the bracket will fit your application, check the TV's VESA-pattern width against the mounting-hole width on the soundbar. If they are within 5.5" of each other then you're good to go!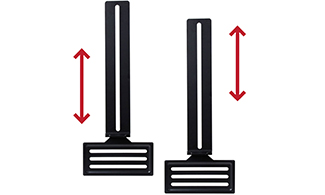 13" Vertical Adjustment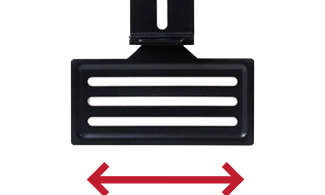 5.5" Horizontal Adjustment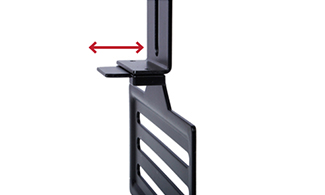 1.0" Depth Adjustment
Three-Axis Adjustment
In addition to 13" vertical slots for height adjustment and 5.5" horizontal slots to accommodate soundbar hole patterns, this bracket features plates that adjust front to back to accommodate soundbars of varying thicknesses. With an available depth adjustment of 1.0", it even sits flush when used with our Episode® thin design soundbars.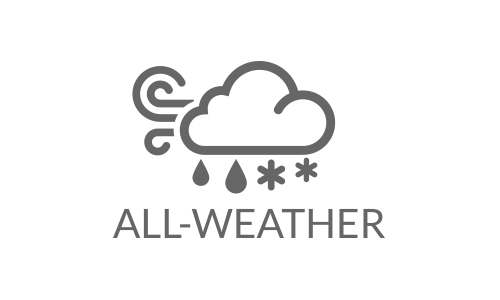 All-Weather Capability
A premium, weatherproof coating makes this bracket ideal for permanent outdoor soundbar installation, and prevents rust and fragility.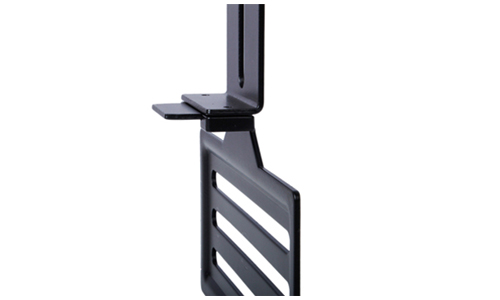 All Metal Construction
This soundbar mount is built using the same rugged components as our TV mounts. A combination of 14-gauge steel and extruded aluminum delivers the perfect blend of form, fit and function.
Universal Appeal
The Strong Universal Soundbar Bracket features a larger mounting-hole pattern to accommodate the most popular brands on the market, including Episode, SunBrite and SONOS. *When using SONOS Playbar, the SONOS wall mount kit must also be used to ensure proper mounting.
More Than Just Articulating
In most articulating installations you will use the bracket beneath the TV. But what about TVs that are sitting on a piece of furniture? Sometimes you can't set the soundbar on top of the cabinet in front because it would block the TV. But this bracket can also be used to mount the soundbar above the TV.
Specs
Specifications
SM-SBAR2-BKT-UNIV
Black
Steel, Aluminum, Black Satin Finish
3.25 lb
Support
Manuals and Guides

Lifetime Limited Warranty
Strong® Mount products have a Lifetime Limited Warranty. This warranty includes parts and labor repairs on all components found to be defective in material or workmanship under normal conditions of use. This warranty shall not apply to products which have been abused, modified or disassembled. Products to be repaired under this warranty must be returned to Snap One or a designated service center with prior notification and an assigned return authorization number (RA).
Keycap engravings
This feature is not currently optimized for mobile devices. We apologize for any inconvenience this may have caused. Please access Keycap engravings from a tablet or desktop computer.