Pulse-Eight neo:XMR Video & Audio Matrix
P8-HDBT2-U-108-S-A
Description
Specs
Support
Description
Description
The neo:XMR Video & Audio Matrix - with both audio and video inputs and video and audio outputs. Featuring 6 HDMI inputs, 6 HDBaseT Outputs and 2 HDMI outputs alongside 8 audio output zones (with the options of Stereo L/R, Optical and Digital Coax) and 4 audio input zones (with the option of Optical and Digital Coax).
Pulse-Eight neo:XMR Video & Audio Matrix
The neo:XMR Video & Audio Matrix - with both audio and video inputs and video and audio outputs. Featuring 6 HDMI inputs, 6 HDBaseT Outputs and 2 HDMI outputs alongside 8 audio output zones (with the options of Stereo L/R, Optical and Digital Coax) and 4 audio input zones (with the option of Optical and Digital Coax). The neo:XMR goes the distance, supporting up to full 4K/60, 4:4:4, 8bit or 4K/60 4:2:2, 12bit up to 100 meters (330 feet). With audio breakout, Dolby Digital compliance and multiple video control methods.
Pulse-Eight have been designing and manufacturing their own products in the UK since 2010 and have created industry leading HDBaseT and HDMI products including matrices, splitters and extender sets alongside video and audio accessories that add vital connection and manipulation abilities to the installers' tool box.
The compatible receiver is P8-HDBT2-U-RX-S.

True 4K UHD
The best possible image quality is a key element to video distribution – the neo:XMR boasts Best-in-Class lossless video with full 4K/60Hz 4:4:4 UHD in any zone at any time.
HDR & HLG Support
Full 4K/60Hz 18Gbps with HDR and HLG ensures dynamic resolutions on even the latest displays from the latest providers without compromising the quality of the input.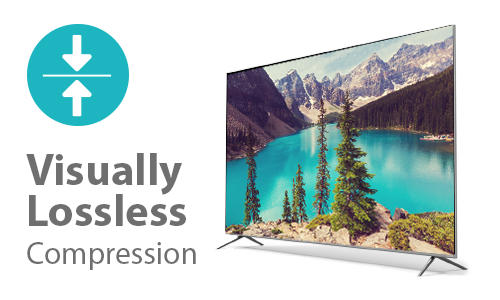 DSC Visually Lossless Compression
Using the latest technology to distribute a true 4K UHD, DSC (Display Stream Compression) is a visually lossless 4K low latency video stream allowing for a full-colour gamut to the display.
Unlike other compressions, DSC preserves the 10-bit or 12-bit HDR signals rather than reduce to 8-bit then reproduce. This produces the most accurate picture quality available today.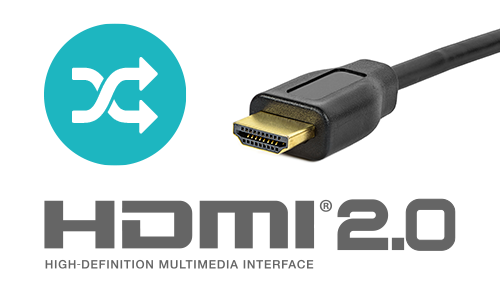 HDMI 2.0 Extension
Extending the latest technology is paramount and this includes the latest HDMI 2.0. Utilizing up to 18.0 Gbit/s speed, it is capable of handling 4K video with 60 Hz with 4:4:4, 4:2:2 and 4:2:0 chroma subsampling with relative ease.
With the added support for High Dynamic Range (HDR), displays are reproduced with higher luminance and accurate colour saturation.
Monitoring
Monitor your system from anywhere at any time by connecting the system to the Pulse-Eight Cloud Management Service. A convenient way to check the health and status of your matrix without visiting site.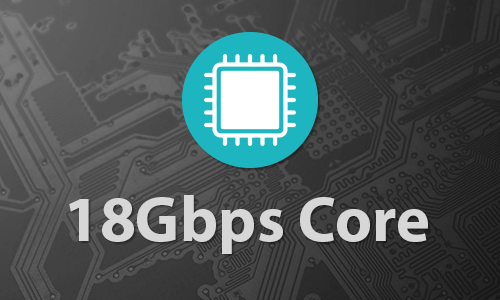 18Gbps Crosspoint Core
At the core of a neo:XMR matrix is an 18Gbps crosspoint – this enables the matrix to process true 4K UHD signals without losing data.
Audio Matrixing
The integrated audio matrix allows routing of audio independently to video, either via the audio inputs or the HDMI inputs using audio extraction, or even from an attached display over Audio Return Channel (ARC).
HDMI Audio Return
Transfer audio that originates locally (such as a smart TV app) and back to the system to link to an external audio device, namely a soundbar, receiver or multi-zone product without the need for additional cables or hassle.
Audio Extraction
Route the audio from any HDMI input via the audio extraction outputs – with the option of stereo L/R, optical or digital coax output connections.
Dolby Downmix
Offering ultimate flexibility, the ability to downmix multichannel audio from any of the HDMI or digital audio inputs to stereo audio outputs enables transmission of 4K sources to anywhere.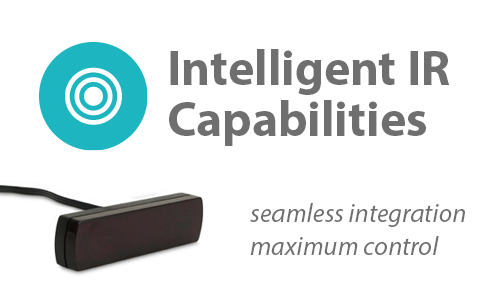 Intelligent IR*
This matrix range has been designed in partnership with Binary to create incredible results including the ability to not only passthrough IR signals but to store, control and distribute the signals at the push of a button when required.
*Compatible with Control4 and Episode receivers and flashers only.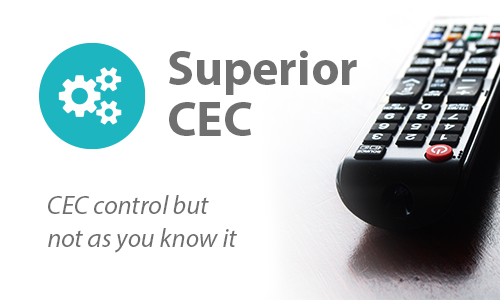 Superior CEC Control
CEC control but not as you know it, by working in partnership with any control system the matrix is able to create dynamic CEC Control protocols while simultaneously allowing third-party integration.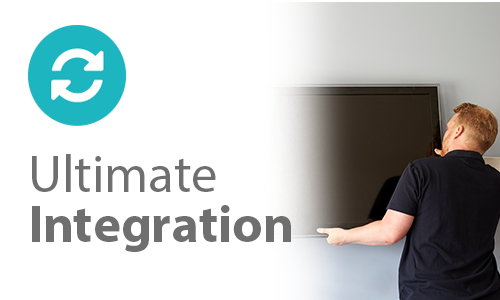 Control System Integration
Pulse-Eight has the industry's largest CEC command code library, resulting in seamless integration with the most common sources and displays. Control4 integration is simplified with integrated SDDP and custom features for better usability. And with IR over IP and micro Phoenix ports to allow extension of RS232 control feeds for each HDBaseT output, Pulse-Eight provides solid control system integration on every install.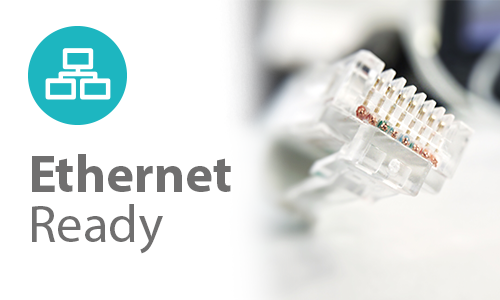 Ethernet Passthrough
Distribute Ethernet easily using HDBaseT passthrough, without the need to run multiple cables to each location. The neo:XMR allows 10/100 ethernet alongside video, audio and control on a single Cat cable.
Specs
Specifications
P8-HDBT2-U-108-S
6 x HDMI
6 x HDBaseT + 2 HDMI (8 switchable outputs)
HDMI 2.0
up to 2.3
6Gbps per data lane (18Gbps total)
18.0 Gbps
Yes - Bidirectional
HDBaseT 2.0 (PoH compliant)
6
4K up to 100m (330ft)
All 4K formats up to 4K* (4:4:4), 1080p, 1080i, 720p, 576p, 480p @24/25/30/50/59.94/60Hz.
(* 4K resolution limited to 3840 x 2160 over HDBT)
YCbCr4:4:4, YCbCr2:2, YCbCr4:2:0, RGB
YUV (rec. 601, rec709, rec2020), RGB
8-bit, 10-bit, 12-bit
HDR10/HLG @ 60Hz and Dolby® Vision™ @ 30Hz
4 x digital coax, 4 x optical
8 x digital coax, 8 x optical, 8 x analog (stereo)
Stereo: Yes - Dolby Downmix support
Yes
Yes
Supports Episode IR Receivers (not included)
Supports Episode IR Flashers (not included)
1 x RJ45 (control and extension)
Yes, thru the Pulse-Eight's Remote Monitoring Portal
6 x mini-phoenix (3pin)
Front - 3 LEDs (System Health , Network, Cloud Monitoring)
Back - Various (port and signal connectivity status)
5 to 90% RH (no condensation)
0 to +35°C (32 to +95°F)
-20°C to 60°C (-4°F to 140°F)
IEC C14 socket
100-240V, 4.0/2.0A, 50/60Hz
AC Input : IEC61000-4-5 (class 3).
3U
UKCA, CE, FCC (SDoC), RoHS
Human Body Model: 12kV air, 8kV contact
Rack mounting accessories, Terminal blocks (3-pin socket), Power cable.
Control 4, Elan, Savant, Crestron, Crestron Home, RTI, URC
17.32" x 12.44" x 5.20"
10.45 lbs
22.83" x 14.72" x 7.01"
P8-HDBT2-U-FFMJ1210-S, P8-HDBT2-L-FFMJ66-S
Video Inputs
Video Outputs
HDMI Compliance
HDCP Compliance
Input TMDS Signal
Bandwidth
CEC
Extender Technology
HDBaseT Connections
Transmission Distance
Video Resolution
Chroma Subsampling
Colorspace
Color Depth
Video Features
Audio Input Connectors
Audio Output Connectors
Outputs
IR Inputs to Room
IR Outputs to Source
IR Receivers
IR Flashers
Ethernet Ports
Available On Internet
RS-232 Ports
LED Indicators
Operating Humidity
Operating Temperature
Storage Temperature
Power Input
Power Rating
Surge Protection
Rack Spacing
Certifications
ESD Protection
Included Accessories
Driver
Dimensions (W x H x D)
Weight
Box Dimensions
Comparable Products
Support
Manuals and Guides

Support Documents

Distributed Brand Warranty
We want to make our Distributed Brand program as easy as possible. That's why we process all claims directly, without any third party telephone tag. Specific warranty terms and details from the manufacturer are below.
Pulse-Eight 3-Year Warranty
Pulse-Eight operate from their own design, R&D and manufacturing facility in Britain giving the unique opportunity to fully manage the entire production process, ensuring the very best products. However, from time to time things do go wrong therefore every Pulse-Eight system is backed by a 3-year warranty that will cover all parts and labour should anything go wrong.
Contact your Snap AV representative for more information.