Online Tools
Let us help you save time. We've created several tools for easier ordering, faster job designs, and painless account management.
---
Design and Shopping Tools
Luma Surveillance™ Calculators
Need to determine which cameras to use for your install? Calculate Lens Field of View, DVR / NVR Storage, and Power Wire Length for a variety of Luma products.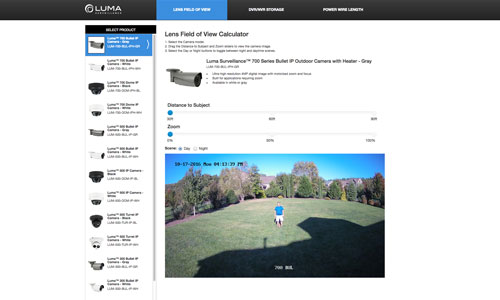 Launch
Strong Rack Builder Beta
Our Rack Builder tool helps you:
design and visualize equipment racks;
create professional drawings for your client, and detailed drawings for your technicians;
add items to your shopping cart when you're ready to place an order
quickly access a previous project template when you're working on a similar job.
Give it a try today!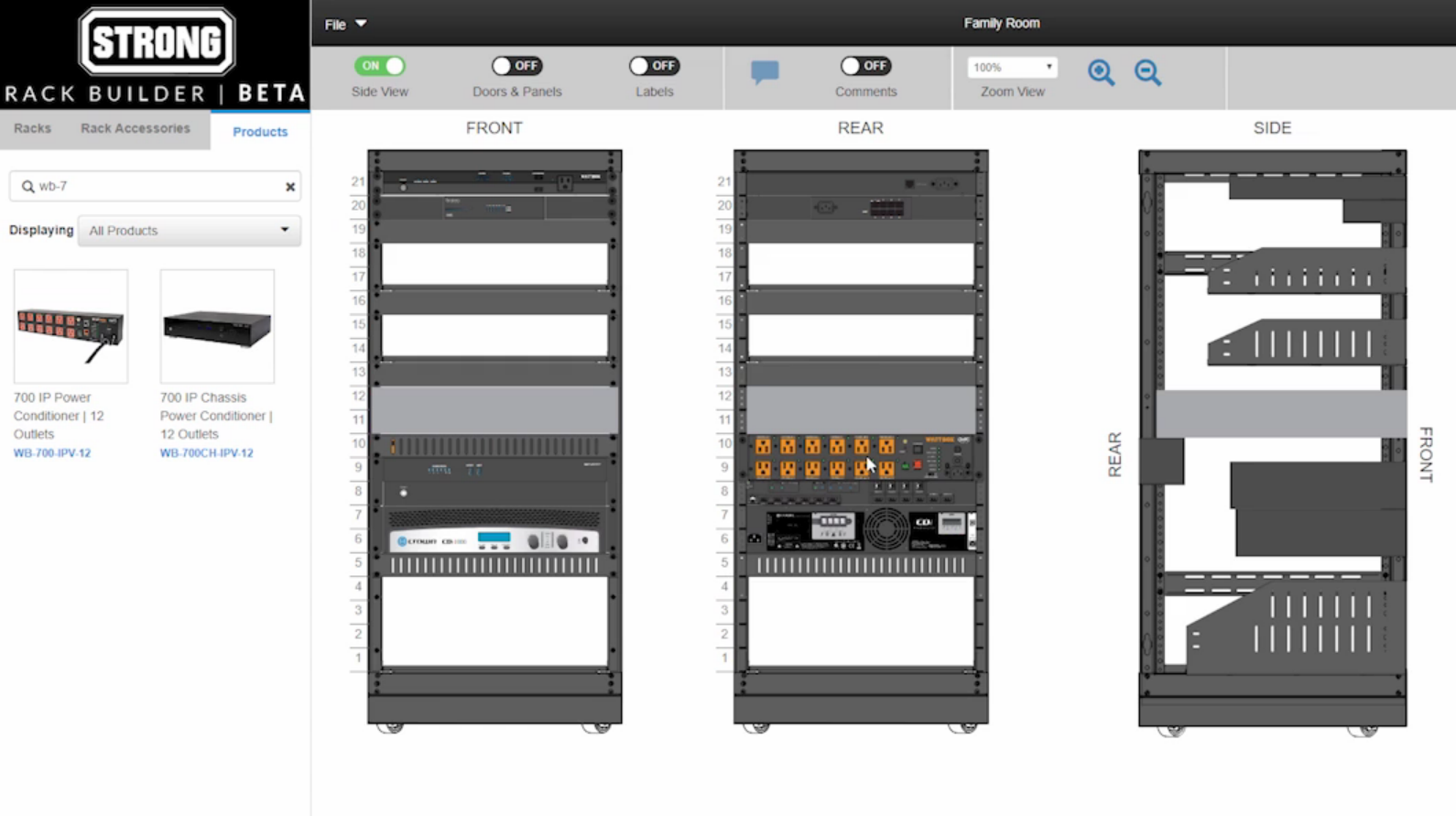 Launch
Favorites
Do you have go-to SnapAV gear that you use frequently? So do we. Add products to your Favorites list for quick access later. Just go to any product page or product list, and choose the Favorites checkmark to add the product.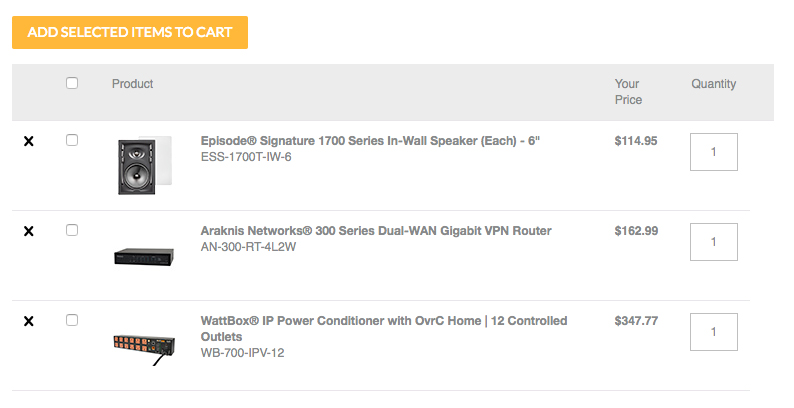 Explore
Job Lists
Our Job Lists allow you to create a custom parts list to reference when you need it. Use one when:
You build a cart but you want to save it for later (just look for the "Save to Job List" option on the shopping cart);
You want to share a parts list with a team member;
You want to create templates for your most common jobs, so you don't start from square one with each new quote;
You quoted a job, but you're not quite ready to place the order, or;
You need to go back and see what SnapAV gear you installed at a client's location.
Just look for the 'Save to Job List' option on product detail pages and your shopping cart.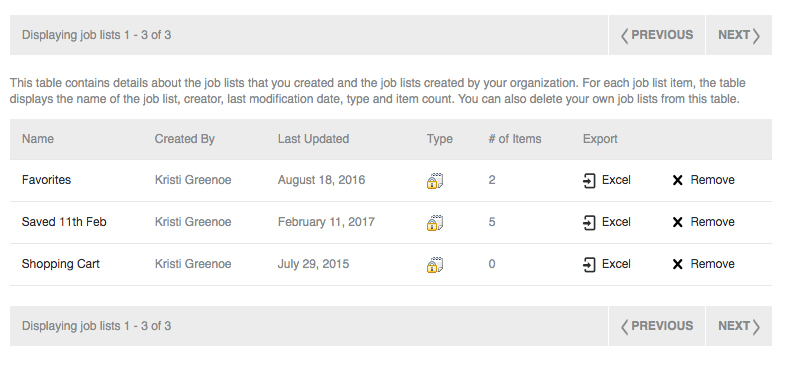 Explore
Quick Order
Save time when ordering equipment with parts lists you generate using another system by copying and pasting up to 100 rows of part numbers and quantities to your cart at one time with our Quick Order Pad.
Don't have a parts list but know the product part numbers you need by heart? Just input specific SKUs you want to purchase.

Explore
Landscape System Design Calculator
Use our System Calculator to determine whether you need the EA-HYB-2D-1000 or 2000 to power your system. It even provides a SKU list that you can copy into the Quick Order on our website.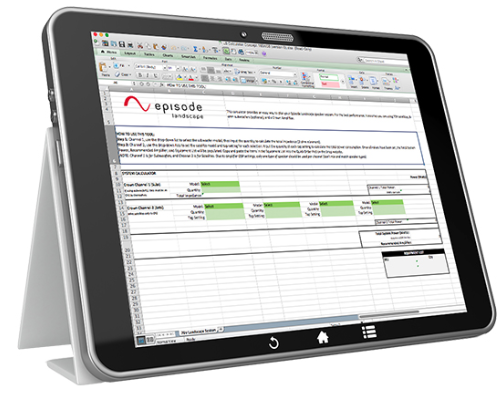 Download
---
Support Tools
Product File & Video Locator
When you're looking for support information for multiple products, use the Product File & Video locator to quickly gather them in a single search
Locate all information for a specific SKU, or pull up support materials for an entire product category, sub-category, or a keyword.
For example: want to see all videos on Networking? Use this tool to find them fast.
Launch
FedEx Hold At Location
Hold at FedEx Location service is a delivery option now integrated into our website. This handy service allows you to ship to and pick up product orders at the FedEx location of your choice – at no additional cost (includes FedEx Ground Shipping).
Once your order arrives at its final destination, you'll have 5 business days to pick it up. Although oversized items do not qualify for FedEx, don't worry – we've taken out the guesswork for you. If an item you want to order doesn't meet the weight or size criteria, Hold at FedEx Location will remove itself from your list of checkout options.
Learn More
---
Account Management Features
Order History
You can always see the status of your last 5 orders on the homepage, and if you need to look back further, just go to the Order History section of the site.
Do you need to get an export of your order details? No problem. Use the date range filter or the search feature on the Order History page, and export your results to an excel file.
Explore
Terms Account Summary
Customers on terms can see a list of their outstanding invoices and amounts due by going to the Terms Account section of the website.
Explore
Invoice Delivery by Email
Sign up to receive an e-mail copy of your invoices as soon as they're posted! Go to Invoice Preferences under My Account. Customers on terms can opt out of paper invoices using this feature.
Explore
Return Authorizations
Check on the status of your open Return Authorizations and create new ones quickly. You can see a list of your eligible purchases, and easily create a new Return Authorization for items you no longer need or ordered too many of. Go to Return Authorizations under My Account.
Explore