---

Supremely Engineered Audio Designed for Dealers
Customization is the name of the game, and with Yamaha's extensive line of AV solutions, you can deliver the exact listening experience your client wants.
AVRs
Aventage
AVENTAGE provides the best in AVR technology through stellar innovation. Advanced technologies allow AVENTAGE receivers to tune systems based on individual room acoustics to deliver supreme sound. Equipped with discrete power amplifiers and high purity preamplification, your clients get a pure and powerful listening experience. Compare here.
Shop now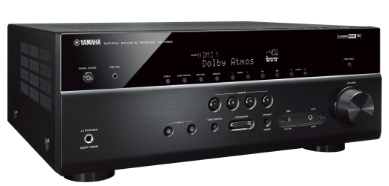 RXV Series
The RX-V line of AVRs delivers dynamic sound in an affordable package. With 4K Ultra HD HDMI support and compatibility with Dolby Atmos and DTS:X technologies, your client is submerged in a stunning listening experience. And with Multi-Zone options and MusicCast on nearly every model, you can install versatile sound at a great price.
Shop now
Music Players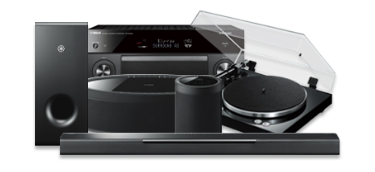 MusicCast Wireless Multi-Room Audio
Ditch the wires and give your clients an audio experience designed for their home. With Yamaha's wireless multi-room audio, create custom sound with wireless speakers, subs, soundbar, and even a turntable.
Shop now
Additional Products
Yamaha delivers stunning audio through its line of nostalgic solutions. Deliver all the classics through a sleek 5-disc CD changer, play vinyl through a stereo receiver, or stream straight from a wireless device via Bluetooth.
Shop now