Visualint 2MP IP PTZ Outdoor Camera with Starlight + Virtual Technician
VI-M-7650-VT-A
Description
Specs
Support
Description
Description
This 2MP PTZ dome camera has 20x optical zoom for premium image clarity and is IP66 rated for weatherproof outdoor installations. A built-in loudspeaker allows end users to speak to their professional monitoring company on-site; it also lets monitoring technicians take video monitoring to the next level and warn off potential intruders.
Visualint 2MP IP PTZ Outdoor Camera with Starlight + Virtual Technician
This 2MP PTZ dome camera has 20x optical zoom for premium image clarity and is IP66 rated for weatherproof outdoor installations. A built-in loudspeaker allows users to communicate through the camera, including professional monitoring technicians who take this to the next level by warning off intruders in real-time. Built-in IR ranges up to 100m, plus, 16:9 letterbox sensors, glass optics, one-touch auto focus and other convenient installation features are all included. Our Virtual Technician services even do the toughest legwork for you: they set up port forwarding, event schedules, and email notifications for each camera; configure analytics; and offer a follow-up calibration for any custom install.
Features - This camera does not have auto-tracking.
Power - This camera can be powered using Power over Ethernet (PoE+ injector included with purchase) or a 12VDC power supply. An arm mount is also included by default - use it directly on the wall or pair with a corner mount for best installation.





---
Key Features

Embedded Intelligent Analytics
Based on state-of-the-art computer vision algorithms and over fifty years of research and development, Visualint cameras were created to continuously adapt to their surroundings. When properly configured, embedded intelligence tracks objects and makes automatic picture adjustments using seven main configurable rules, resulting in up to 90% fewer false positives. Please note that results may vary based on site layout and camera positioning.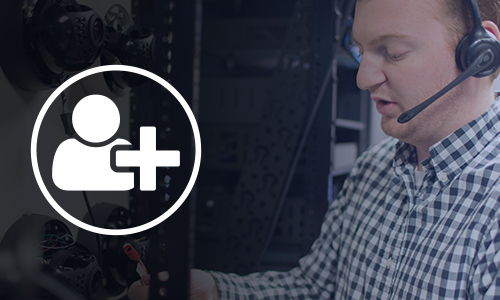 Virtual Tech Configures Cameras
This expert service configures our intelligent cameras for you, so all you have to do is physically install the equipment. Once it's installed, our VT technicians gather camera-specific information to program and optimize picture quality, configure analytic capabilities, and set up system alerts or email notifications for your customers.See Details >>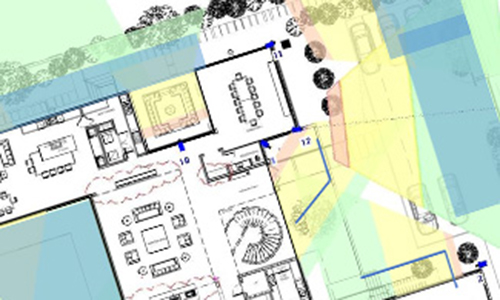 Free Pre-Purchase System Design Service
Let us help you create a comprehensive surveillance plan. Visualint's free system design service uses basic property information - submitted by you - to create the ideal custom system design for any job. We can even put together multiple designs for the same location if you'd like to provide your clients with basic and comprehensive options. Get started by requesting a plan or email us.
Request your plan >>
Cross-Compatibility with Luma
Mix and match Visualint's intelligent video cameras with Luma's easy-to-use interface and user-friendly mobile app to create the custom install you want. Both Luma and Visualint cameras work with any recorder you choose, so you can optimize systems for both price and performance.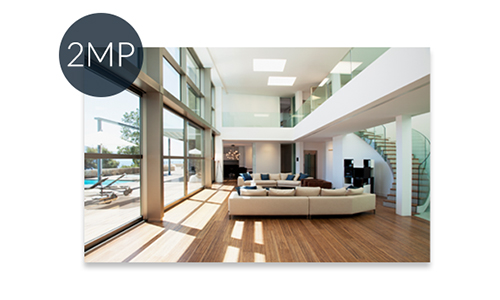 Widescreen & High Definition
With a high-definition 2MP CMOS sensor, Visualint cameras deliver true HD images up to 1920×1080 at a full 60 frames per second. They're also true widescreen so they can provide a full landscape view of the action, optimized for modern displays and mobile devices.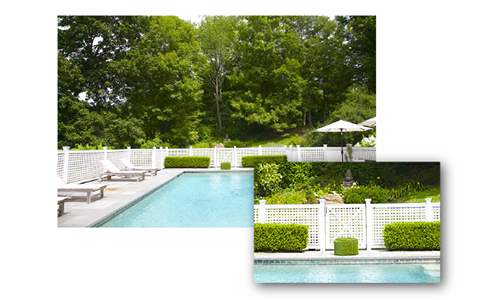 Enhanced Control System & Security Integration
Imagine a camera that can ignore a neighbor walking the dog on a nearby street, but can also notify homeowners if someone loiters in their yard. Generate control system alerts based on scene activity or enjoy a comprehensive range of two-way control features. Arm or disarm the system, turn camera imaging on or off when an input or output is triggered, or turn imaging off when any mode is selected. Visualint cameras can also receive commands from third party control systems, or from Visualint Control, which functions as a bridge between cameras and other equipment for sites without a control system.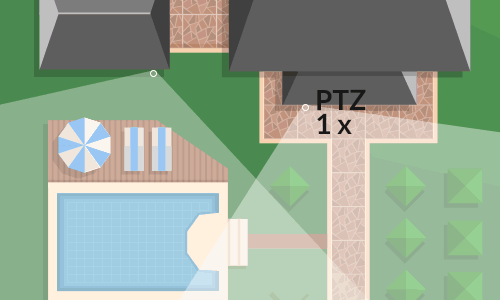 Triggered By Direct Commands
Unlike generic brand PTZ cameras, this PTZ can also receive commands directly from other Visualint cameras. When another Visualint camera picks up an analytic event, this PTZ can reposition itself and zoom in on the action to capture every frame from a different angle..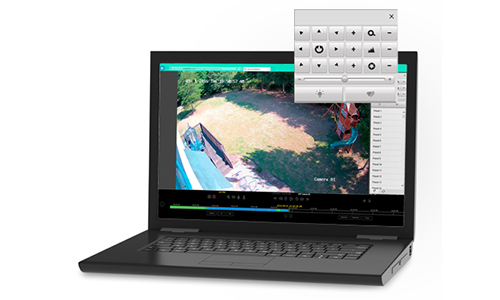 Remote Video Monitoring
Don't have time to sit in front of your computer, waiting for an event to occur? Professional monitoring companies offer installers a quick recurring revenue solution for customers, and help save valuable time and money. Visualint's offsite monitoring partners deliver technical expertise on the front end, and can notify authorities and customers in real time about any events or potential hazards. In many municipalities, police are much more likely to respond to a video-monitored location than to alerts triggered by traditional security systems.

Starlight Low-Light Color Sensor
View midnight images as if you're standing in broad daylight—with no blurring. Visualint's advanced starlight color sensor eliminates the greenish glare usually found on typical night vision cameras and offers vivid, bright pictures all the way down to 0.02 lux. View Videos >>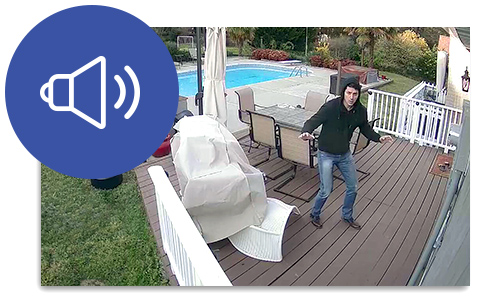 Enhanced Monitoring With Built-In Loudspeaker
For security dealers using third party monitoring systems, this PTZ features a built-in loudspeaker so that when an alert is triggered, a third party can make announcements, discourage suspicious activity, or report that the police have been contacted.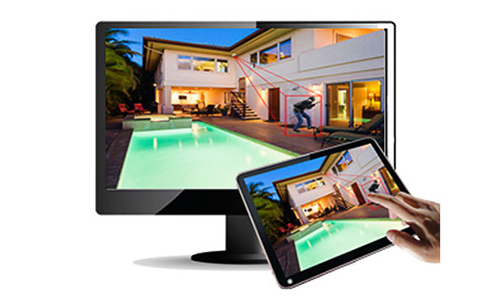 Multiple Video Streams and Snapshots
Like many popular IP camera brands, Visualint cameras use multiple video streams, which allow different applications to receive video in its optimum resolution and frame rate.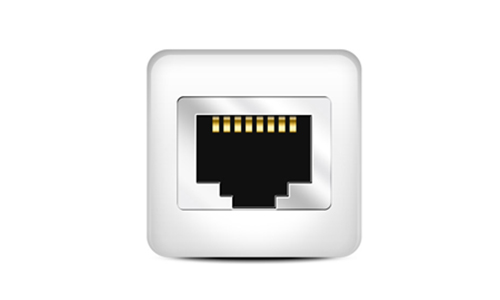 Power-over Ethernet (PoE)
Operate the camera at up to 100m away from a network switch. PoE capabilities offer everything from flexible power to video/audio configurations and intelligent event notifications.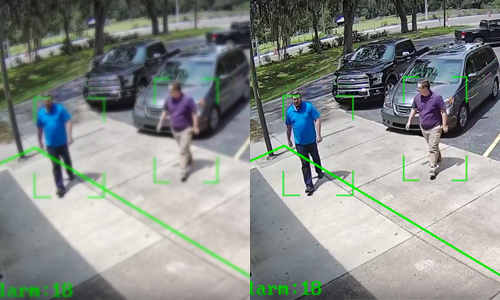 Auto Focus
Using the motorized zoom and focus lens, quickly set up the camera with one-click auto focus and automatic day/night focusing, in order to cut down your installation time.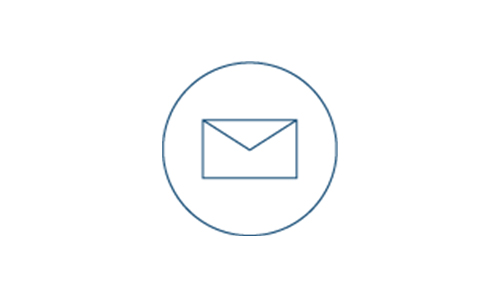 Swift Email Notifications
Give your customers valuable peace of mind with up-to-the-minute information and notifications. Unlike many competitors, Visualint cameras only send genuine alerts; for example, it can trigger an email when it detects a person in a defined zone, as opposed to when the paperboy crosses the driveway line on his morning route. Each analytic rule can also be set up for custom notifications, so your customer avoids a cluttered inbox.
---
Custom Settings for Day or Night
Set the optimal custom levels for any time of day.

Wide Dynamic Range
Adjusts near field brightness for dimmer parts of the scene by combining both long and short exposure frames, compensating for shadowy areas created by overly bright image sections.

3D-Digital Noise Reduction
Digitally filters and removes noise from camera images, even in low light conditions.

Adjustable Shutter Speed
Adjust the camera's shutter speed and improve camera performance from reading license plates to improved low-light performance.

Backlight Compensation
Amplifies the normal video signal in dim conditions to draw out even the lowest light across the entire scene.
---
Other Features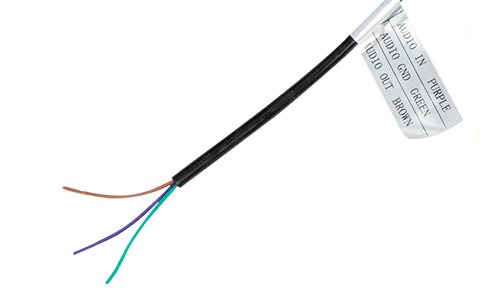 Audio In/Out Connections
Plug a microphone into the Audio In connection to listen to any sounds picked up by the microphone.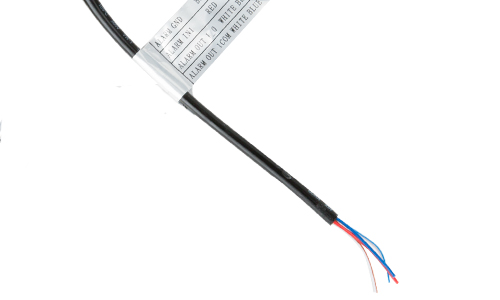 Alarm In/Out Connections
Through Alarm In, set up cameras to get notifications from another system, like a contact relay, send an email, or take a snapshot after an Alarm In notification is received. Through Alarm Out, cameras can send notifications to another system or be set up to turn lights on when motion is detected.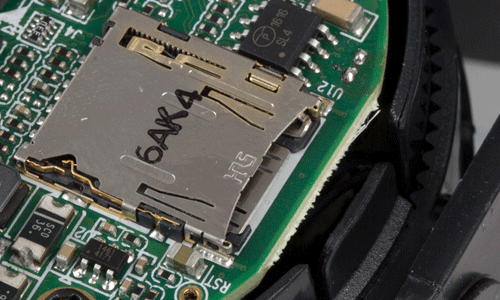 Optional SD Card
Local SD card means you can continue recording even if there's a hard drive emergency.
---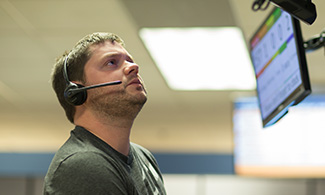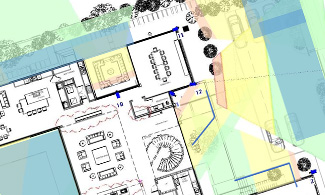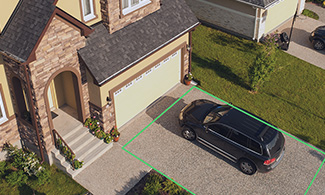 Have your Visualint system professionally designed and configured for each job.
Learn More
Specs
Specifications
VI-M-7650-VT
Camera plugin: Compatible with IE; Not compatible with MacOS or iOS
1-ch / 1-ch, Impendance: 600Ω, built-in speaker 100dB/1m
1-ch / 1-ch
2MP 1/2.8" Starlight CMOS
1920 × 1080
5.2-98mm (20x Optical Zoom), F1.5-F3.0
55.8° ~ 3.2°
Color: 0.002 Lux @ (F1.5,AGC ON), Black&White: 0.001 Lux @ (F1.5,AGC ON), 0 Lux with IR
1s ~ 1/100,000s
328 ft (100m)
Yes
Main Stream: 1920×1080@25/30fps, 1280×960@25/30fps, 1280×720@25/30fps, 1280×720@50/60fps, 704×576@25/30fps, 704×480@50/60fps Substream: 704×576@25fps, 704×480@30fps, 352×288@25fps, 352×240@30fps, 176×144@25fps, 176×120@30fps
H.265/H.264/M-JPEG
Saturation, Brightness, Contrast, Sharpness, Exposure, Day/Night, Backlight, White Balance, Image Enhancement adjustable
Yes
Yes
Yes
Yes
Yes
3D-DNR
No
Tripwire, Double Tripwire, Perimeter, Object Abandon, Object Remove, Loitering, Audio Abnormal, Video Abnormal
Size, Speed
HTTP Events, Stream On/Off, VCA On/Off, Camera to PTZ
Immix
No
Yes
Yes
1-ch, G.711A/G.711U/ADPCM/AAC
Email, HTTP Notification, FTP
Micro SD Card Slot, up to 128GB
10M/100M Ethernet Interface
TCP, UDP, HTTP, MULTICAST, UPnP, DHCP, PPPoE, DDNS, NFS, FTP, NTP, RTP, RTSP, IPv6, SNMP, SMTP
DC12V, POE+ (802.3at), 12.05W (IR OFF), 21.18W (IR ON )
White
14.6" x 8.7" x 8.7"
IP66
CE, FCC
-40-158°, 0~95% RHG
11 lb
Compatibility
Audio Inputs / Outputs
Alarm Contact Inputs/Outputs
Image Sensor
Maximum Record Resolution
Lens
Est. Horizontal Viewing Angle
Minimum Illumination
Shutter Speed
IR Range
Day/Night IR Cut Filter
Video Resolution
Video Compression
Image Adjustment
Day & Night Adjustable
Adjustable Shutter Speed
Auto Gain Control
Backlight Compensation
WDR
DNR
Motion Detection
Video Analytics
Object Filters (VCA)
Camera Communication
Remote Monitoring Integration
Recording Trigger
Full Screen Monitoring
Image Snapshot
Audio Support
Triggered Action Desc.
SD Card Support
Network / Ethernet Desc.
Supported Network Protocols
Power Consumption
Color
Dimensions (W x H x D)
Weather Rating
Certifications
Operating Temperature
Weight
Support
Manuals and Guides
Sales Resources

Support Documents



Control Protocols and Drivers
Software and Firmware

3-Year Limited Warranty
This Visualint™ product has a 3-Year Limited Warranty. The warranty includes parts and labor repairs on all components found to be defective in material or workmanship under normal conditions of use. This warranty will not apply to products that have been abused, modified, disassembled, or improperly installed. Products to be repaired under this warranty must be returned to SnapAV or a designated service center with prior notification and an assigned return authorization number (RA).