---

Streamline Your Surveillance Setup
LumaLink is our free remote access service that makes it easier than ever to set up your customer's Luma app for remote viewing.
Using point-to-point (P2P) technology to replace traditional DDNS/port forwarding, LumaLink provides you with a robust setup solution that's efficient and convenient, while offering increased security to clients.



Simplifies Configuration
Skip the lengthy network setup. LumaLink helps you establish access immediately; all you need to do is add the recorder to your OvrC account, log in to LumaLink, and refresh your device list.
It also prevents future truck rolls by eliminating the complicated troubleshooting that can happen when customers get a new phone or a new router.
Eliminates Remote Threats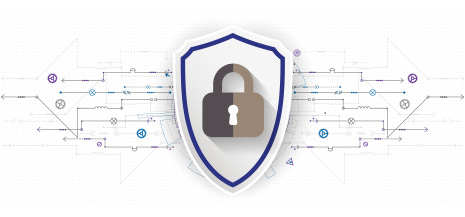 Because LumaLink technology enables you to set up the network without having permanently-open ports, you're able to cut out potential threats from remote hackers and other malicious parties.
---
How It Works
Once you've downloaded the latest Luma firmware, you can start using LumaLink in three easy steps:
Add the recorder to your OvrC account, under your client's location.

Create an OvrC Home account for that client.

Log in to LumaLink using either OvrC or your client's OvrC Home account.
This gives clients the ability to have camera access whenever they need it!
Plus, you'll be able to manage and monitor all your customer locations from a single app. LumaLink will automatically add new recorders to the app after you set up the service.
---
Frequently Asked Questions
Can I access the full system using LumaLink?
For now, LumaLink is limited to Luma app access only, and does not work with the Web UI. We are working on a Luma VMS app which will also support LumaLink. Luma VMS will provide full access to the system for configuration, live/recorded video, and exporting video streams.
Does this work on all networks?
Yes, this should work on all networks, with no special requirements on the setup end. Some networks may be more difficult for LumaLink to penetrate, and could cause lower performance or prevent some features from working correctly. If so, you may need to use port forwarding in those cases.
Does this work with all ISPs?
LumaLink works with all ISPs that we have tested so far. In fact, LumaLink works in some cases where port forwarding does not work without a static WAN IP address, saving the cost of a monthly fee from the ISP.
---
With LumaLink, recorder setup and management is easier than ever.